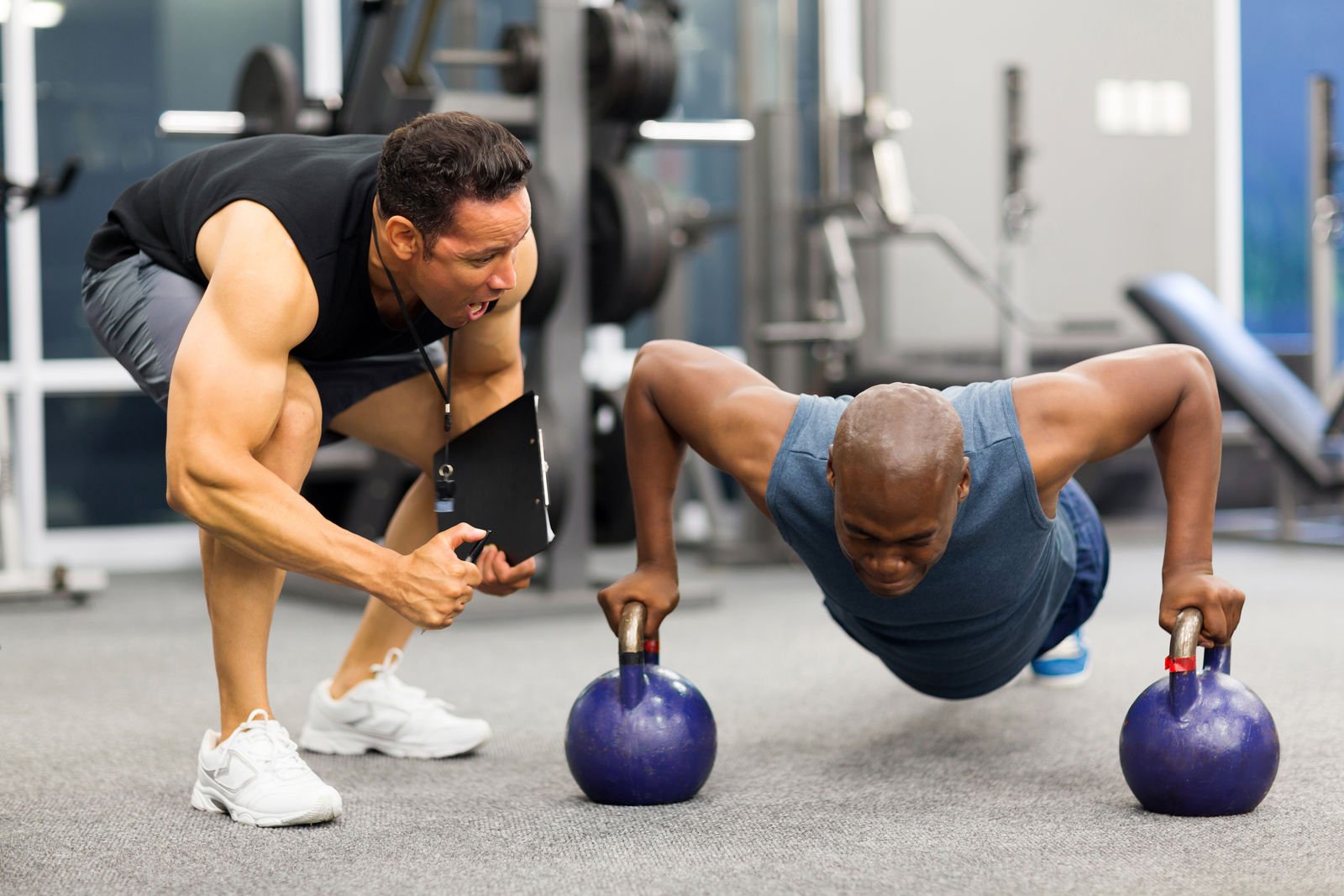 Get the Basics...
No two personal trainers are the same.
A qualified personal trainer knows how to conduct themselves in the workplace.
Clients depend on their trainers to guide them in the right direction.
Hiring a personal trainer can be a life-changing experience.
As a personal trainer, you help your clients perfect their form, improve their performance in the gym, and achieve their fitness goals.
And with summer quickly coming to an end, your clients are either in excellent shape and need help maintaining it, or they ate and drank entirely too much and need to get back on track. And what's the best way to do that?
. . . by enlisting the help of a personal trainer.
Take a Closer Look

Let's talk about trainers for a moment. With so many different types of trainers out there, it's no wonder potential clients have such a hard time making a decision! And even though you probably see yourself as friendly and outgoing, your clients may think otherwise. So, what type of personal trainer are you? Perhaps the categories below will heighten your self-awareness.
The Dreaded Drill Sergeant
If your motto is "no pain, no gain," you may fall into this category. You favor squats, push-ups, and vigorous cardio to whip your clients into shape. This type of training style is very old school and works best with clients who value a no-excuse, motivational type of trainer.
The Best Friend
You go the extra mile to ensure your clients feel important. You're super friendly and don't mind being texted all hours of the day and night when your clients need a confidence boost. If you're this type of trainer, make sure you don't become emotionally involved with your clients. While it's great to become friends, it's never okay to let your feelings run the show.
The Lazy Trainer
If you're this type of trainer, your clients will lose motivation fast. You're usually late and prefer sitting to standing. You have the best intentions but never follow through. In fact, your clients may lose any motivation they have after a session with you! If this sounds like you, it's time to do some soul searching and decide if being a personal trainer is the right choice for you.
Mr. Muscle

Although they come in various shapes and sizes, every gym has one. If your main focus is helping clients build muscle mass and have a bodybuilding physique, you fall under this category. Clients looking to develop sculpted and toned muscles usually seek you out. Just beware of causing "gymtimidation."
The Perky Cheerleader
Your clients always feel better after training with you. You are their number one fan, gently encouraging them to work harder and squash their fitness goals. You put a smile on their face and constantly dish out motivational quotes. You're the ideal trainer for anyone who is looking for a mood-boosting workout!
Train Anyone, Anywhere in the World.
The Out-of-Shape Trainer
Hopefully, you don't fall into this category. You talk a good game, but you don't practice what you preach. You may even have reasons why you are out of shape. You make a point of telling clients they need to eat clean, do more cardio, and avoid alcohol. Meanwhile, you always eat out, indulge in the bubbly, and for you, cardio is a thing of the past.
The Flirty Trainer
If you're getting too close when spotting a client with a heavy lift, you may need to back off a bit. The flirty trainer loves to bat their eyes or flash a killer smile. And while many clients love the extra attention, an equal number do not. As a personal trainer, it's your job to guide your clients down the fitness path, not to your bedroom. It's best to leave this type of behavior outside of the workplace.
The Meathead

There's a fine line between a well-chiseled physique and a meathead. Meathead trainers may look great, but many of them can't even run a mile! They really don't know what it takes to be a true athlete, although they enjoy pretending like they do. Thankfully, the era of the meathead trainers is coming to an end.
Cardio King or Queen
Cardio burns fat, boosts calorie-burning, and is essential for maintaining a healthy heart. And no one knows this better than the Cardio King or Queen. You have your clients running on the treadmill before they have a chance to protest. Sweating it out on the elliptical is your idea of a good time. Clients who want to keep their hearts pumping and endorphins rushing work best with you.
The Plateau Trainer
You make sure your clients never hit a plateau. You dedicate yourself to creating workouts that keep your clients guessing. With so many fitness genres under your belt, your clients go from HIIT to flamingo dancing in a blink of an eye. You are the perfect trainer for those who get bored easily.
Stay Qualified
There are countless reasons why people should work out with a personal trainer. From helping clients learn the ropes to improving athletic performance, your goal as a qualified personal trainer is to help clients achieve their goals.
When it comes to being a highly-effective trainer, the keyword to remember is qualified.
The definition of that word goes far beyond having certification. It encompasses your belief system and how you conduct business.