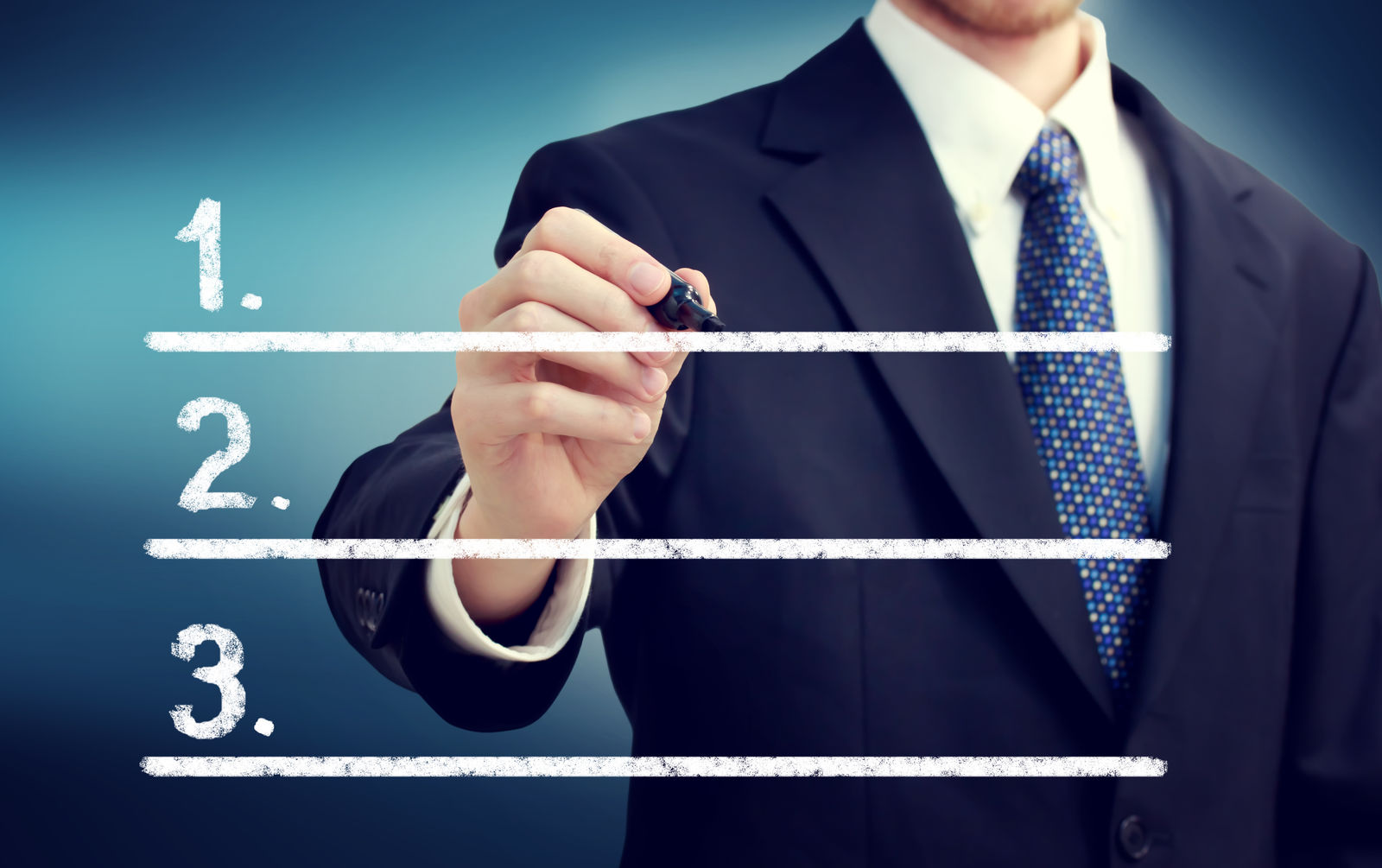 Get the Basics...
Conducting a solid interview increases the chances of hiring the best personal trainers.
Interviews should cover a wide range of different areas related to working at a fitness center or gym.
In addition to asking questions, the interview benefits from including a physical performance component.
The time has come to start thinking about hiring a personal trainer to work with other people. Gym owners or fitness facility managers discover the value in hiring qualified on-staff or independent contractor personal trainers. Gym members inquire all the time about personal trainers. Devising a partnership or employment agreement with qualified personal trainers helps everyone.
To make the business arrangement work, you do need the best trainers. Putting the person to work solely based on reading a resume or looking at certificates won't be enough.
Even checking references has its limitations. Through conducting a solid interview for personal trainers, the chances of bringing top personal trainers on board increase.
11 Tips for Conducting a Brilliant Personal Trainer Interview

Rattling off a few basic questions won't do much more than reveal generic answers to equally generic queries. The interview process as a whole must be professional and follow the same standards as someone in a Wall Street office interviewing a would-be bond trader. No matter what job or circumstances, an interview must be conducted the right way.
Here are a few things to meditate on when wondering how to craft an excellent personal trainer interview:
#1 – Make Sure the Interview Environment Impresses
Personal trainers know clients want to train at a nice, clean, well-equipped facility. Make sure the trainer sees a gym facility that delivers on their expectations of a professional environment. Otherwise, unless the trainer is in dire need of a job, they likely won't be too willing to accept an offer for employment. Why work at a gym where clients won't want to train?
#2 – Look and Act Like a Trustworthy Employer/Partner
If your goal is to hire the best possible trainers, how you present yourself helps you sell the job to them. Skilled personal trainers with varied employment options can be a little picky with whom they work. Dress like a professional when conducting the interview. Wearing stylish, neatly-pressed gym attire sporting a name brand may impress.
A positive demeanor impresses, too. Everyone loves a great boss or business partner. Don't turn the interview into something stressful. Be upbeat, positive, and present a demeanor that gives the impression of being fair, honest, and serious about the business.
#3 – Go into Detail about Any Certifications
Certified personal trainers can be a big plus, since certifications reveal their knowledge and education. Ask about any personal trainer certificates they've acquired. Top certification organizations include and are not limited to:
A person who received a certification only three months ago might not seem, on paper, as good a prospect as a person first certified five years ago. Probing a little further may reveal a bit more. Inquire about what type of studying they did to acquire it. Perhaps the person who received a certification three months ago spent two years in a formal studying program to ensure they passed. That person is definitely motivated for success.
#4 – Clearly Determine the Type of Clients the Trainer has Trained
Has the trainer strictly worked with young persons interested in bodybuilding, or did they train many different clients? A trainer should be able to handle all the different clients that your facility caters. Is the person able to run someone through a competitive power-lifting workout and also help a 10-year old kid with autism enjoy exercising? Asking specific questions about the trainer's previous clients may deliver an answer.
#5 – Ask How the Trainer Furthers Their Education
No matter what profession, experts know to stay current on both consumer trends and scientific revelations. Find out if the trainer reads top fitness magazines or attends major expos. Any insights into the trainer's attitude toward continuing their education reveals a lot about dedication to the profession.
#6 – Talk about the Trainer's Marketing Skills

Never overlook the marketing abilities of a trainer. Trainers must frequently sell themselves and their gym. Talents and abilities related to sales and marketing mean the trainer could add further contributions to the gym. Does the person possess a background with social media marketing? In addition to training people, maybe they can help you expand online advertising.
#7 – Inquire about Broad-Based Fitness Skills
In addition to being a certified personal trainer, the applicant may have spent four years on a college basketball team or three years as a yoga instructor. Maybe the person took kickboxing as a hobby for over a decade. All these endeavors provide a trainer with insights on health, fitness, conditioning, and training. Any experience with fitness and dealing with others in a fitness environment should count for something.
#8 – Be Up-front about Compensation and Salaries
Never leave any ambiguity about the money a personal trainer will receive. You want to hire someone who is agreeable to payment arrangements. Otherwise, you may end up with a disgruntled trainer who leaves after making too little money.
Explain how the payments work. Does the trainer receive a flat rate or pay a percentage to the gym? Are there benefits and supplementary compensation included? How can a personal trainer best maximize their income? When the would-be staff trainer realizes just how much they can earn, an appropriate decision about employment can be made.
#9 – Encourage the Interviewee to Ask Questions
Interview Q&A's go both ways. The person being interviewed probably wants to know what you and members/clients expect from personal trainers. Don't take being asked questions as something negative. Interviewees who ask questions could be showing enthusiasm. Persons who don't ask questions may be raising red flags. Maybe they're not asking questions because they're not too hot on the job.
#10 – Ask to See a Weightlifting Demonstration

Request the would-be trainer to perform a demonstration of common weightlifting exercises such as the bench press and squat. See if the trainer can explain the moves with clear details. Examine their form with an eye on safety. You want someone who won't increase the injury risks to clients when they perform heavy compound movements.
#11 – Pretend to be the Client During a Workout
Interviews might entail a lot of talking, but personal training sessions do not.
The best idea about someone's personal training skills would be to run through an abbreviated basic session with them.
Go through a full five-minute workout to get the best insight into how the trainer operates. Also, ask them to perform a fitness/health assessment to determine their attitude and approach toward safety.
Don't Rush a Decision
Avoid making a rushed decision about a personal trainer. Review your notes from the interview. Call the applicant's references. Truly weigh the decision. You do want to hire the best personal trainer, one who is capable of helping your business succeed.