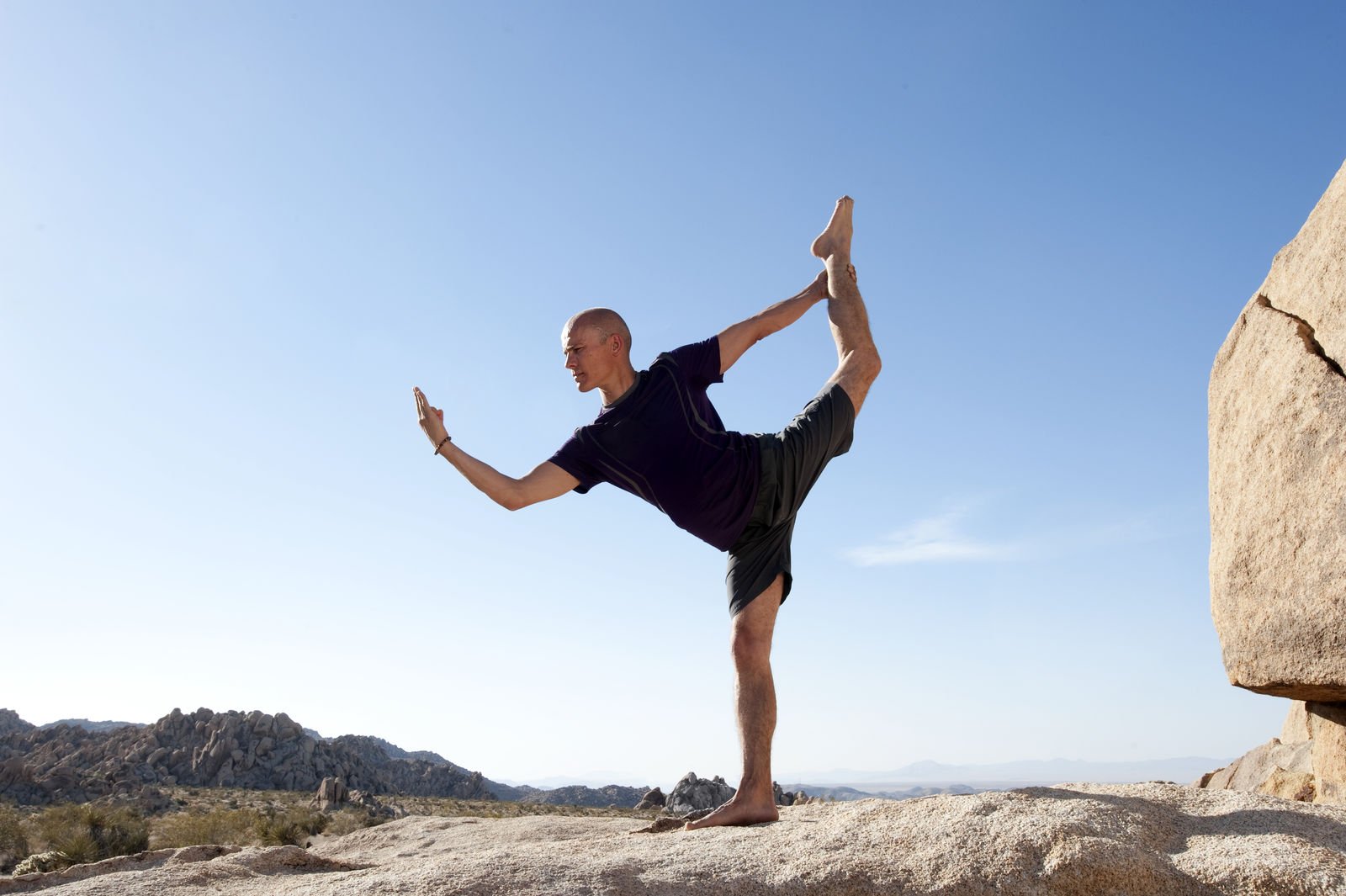 Having trouble touching your toes? Struggling with tight, sore shoulders? Or just want to improve flexibility all around? Well, you've come to the right place! Check out four types of stretches you can do at home to work out the kinks and alleviate some physical (and mental) stress.
#1 – The Dynamic Stretch
Dynamic stretching is a total body exercise that involves brisk movement while stretching. The video below shows several variations of a dynamic stretch, such as the high-knee walk, heel-ups, the toy soldier, and many more. Give them a try and see which form of dynamic stretching you like best. It may depend on the kind of day you've had and which muscles need the most attention.
#2 – The Static Stretch
Static stretching involves staying in one place, instead of engaging in the choppy forward motion of dynamic stretching. If you've been sitting at your computer all day or need a deep, post-workout stretch, this exercise could be right for you. The video below shows a combination of ideal static stretches to get your upper body feeling good as new:
#3 – The Indian Club Stretch
If you have a pair of Indian Clubs, the rest is a cinch! Swing the clubs in a circular motion to either warm up or cool down your upper body muscles. The clubs' precisely distributed weight will help you reach a deep stretch. Check out how it's done, and maybe take an extra note from this guy and crank up some tunes to get you pumped:
#4 – The Windmill Stretch
If your legs and back feel all wonky, try some windmill stretches. You may have done this simple yet effective exercise in your yoga or pilates class. But if you often sit at a desk for work or your calves and hamstrings are tight after an intense run, consider routinely windmilling at home.