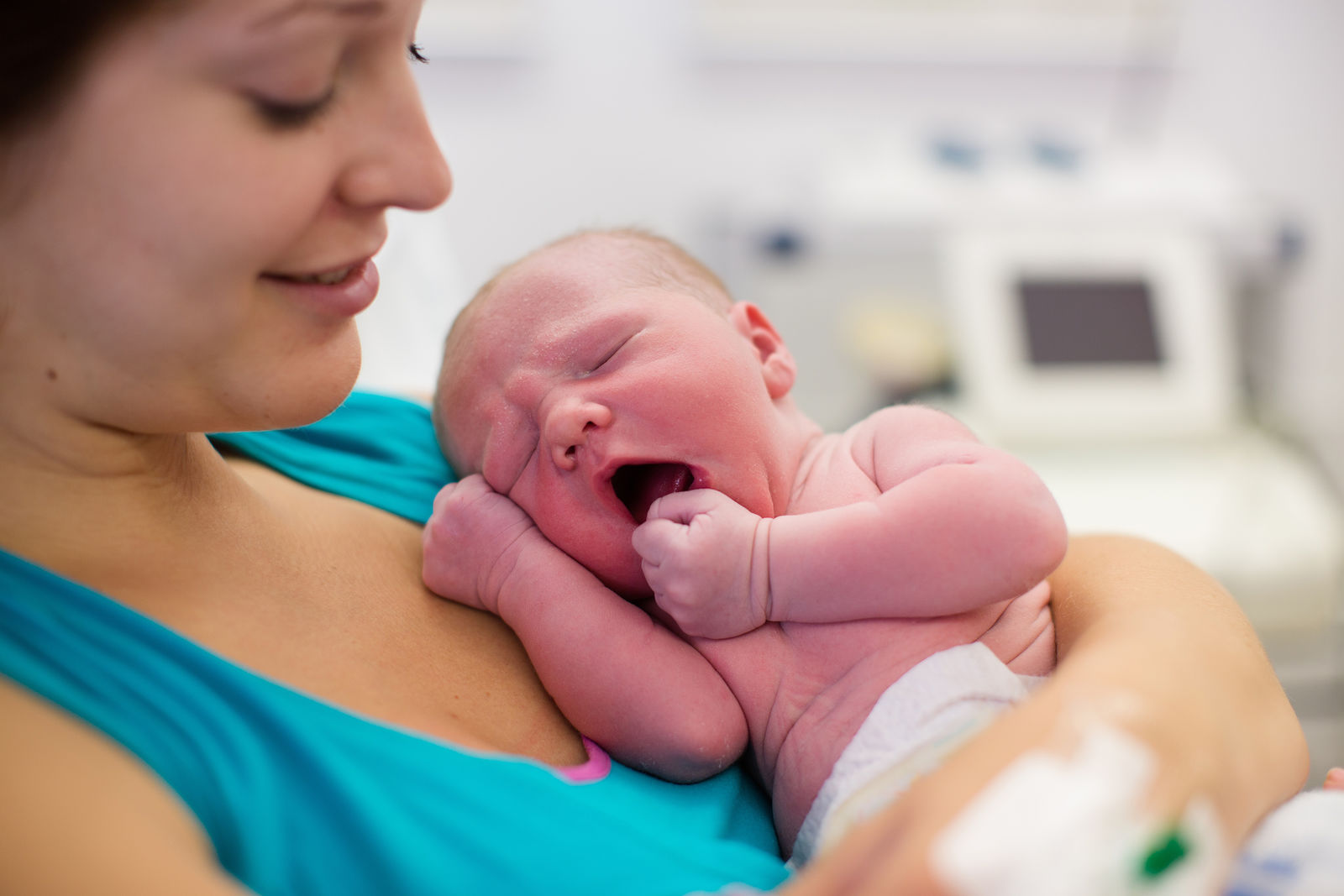 Get the Basics...
Consciously choose to make exercise a priority.
Having a routine or checklist for the day will help you stay on track.
Combine fitness with family; your children will follow your example.
#1 – Prioritize
Before having a baby, you had the time to go to the gym when you wanted. Now you have other things to keep you busy. If you don't make fitness a priority, you may find yourself filling what free time you do have with other things (like Facebook). To get back into fitness, you have to consciously choose to make exercise a priority — something you can't afford to miss!
It may not be easy, but it's helpful to get your workout in as early in the day as possible, so you can't come up with excuses later.
A 6am sprint session may be daunting, but it's better done at the beginning of the day than at the end when it can be skipped. It's also important to realize that there are going to be things you spent time on before you had kids that you just don't get to do as much anymore. It's all about prioritizing them. Move social media and watching TV lower down the list, and keep fitness a higher priority.
#2 – Create a Routine
Do certain things every day. They don't always need to be at the same time, but having a routine or checklist for the day will help you stay on track. Studies show that actions become habits through a process, by doing and repeating. It does require discipline and willpower in the beginning, but the payoff is that you're intentionally creating healthy habits by doing the same thing over and over.
To start a routine for your health, plan your week's meals and workouts. The Advocare 24-Day Challenge is
great for this, as it gives you a set routine to follow for 24 days, which will help kickstart your weight loss journey.
#3 – Set Goals
Following pregnancy, you will want to get back into shape, and there is nothing wrong with that! Unfortunately, those changes don't happen overnight. Sometimes, aesthetic goals and desires aren't enough to keep you moving or motivated, but setting concrete goals can help. They should be both physical and mental; the best goals are measurable, realistic, and have an end date. Write down your goals and display them somewhere you will see them every day, like on a vision board.
#4 – Involve Your Family
It is vitally important to make a health and fitness lifestyle a priority not just for you, but also for your whole family. There's no reason you can't combine fitness with family. Your children will follow your example. Today, about one in five school-aged children (ages 6–19) are obese, which can lead to health issues later in life.
Create a healthy lifestyle that your family can enjoy together. Take your child for a jog in his pushcart (stroller), go to the park and play on the monkey bars, or go for a hike; make it a family affair!
A healthy lifestyle shouldn't have to wait until you have more time. I am sure you will agree that as a new mum (mom), there is never enough free time.
Being motivated enough to prioritize your own health and fitness means valuing yourself. Your health directly affects your family, so you're not being selfish. Mothers are able to create an atmosphere at home that inspires confidence, strength, and beauty. Demonstrate those values at home, and your children will learn by example and will grow into healthy, confident, and strong adults.
---

David Baillie is a certified personal trainer with a diploma in nutrition and weight management. He is the founder of Front-Line Fitness, a fitness and nutrition company that specializes in helping people get into the best shape of their lives and live life to the fullest. David is a decorated British Military veteran and ex-private military contractor who spent 19 years working in some of the most hostile environments around the world. He believes that fitness should be challenging, functional, and fun! He takes a holistic approach to building healthier lifestyles rooted in the real world, where junk food and TV are the enemy. In his free time, David enjoys taking road trips across the USA with his fiancée in his bright yellow Chevy pick-up truck, affectionately known as Bumblebee. You can reach David at: Davidbaillie@front-linefitness.com.