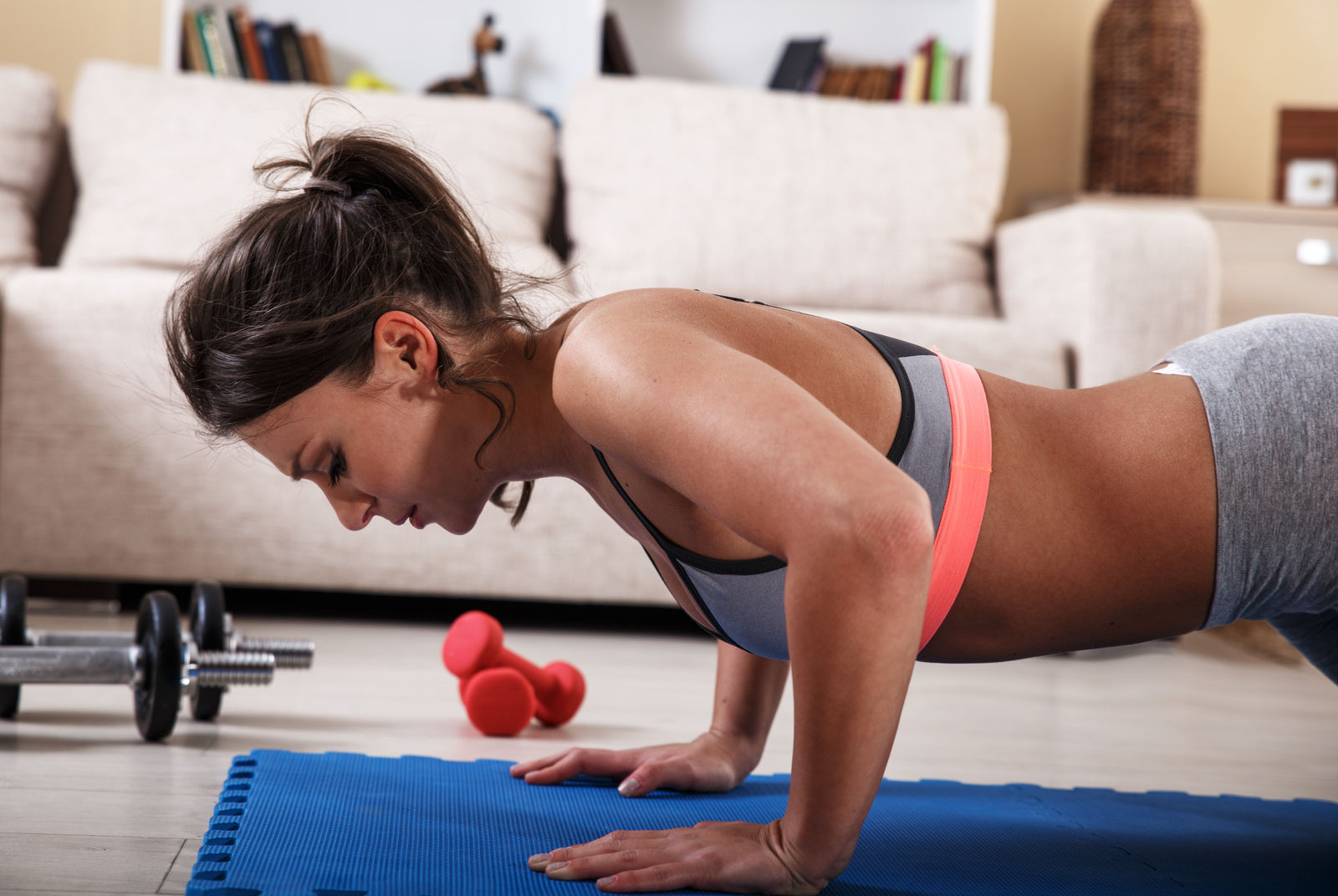 If you're not a runner, a swimmer, or you just want to add some variation to your cardio routine, we have five workouts we think you'll enjoy — even when it hurts. You can do them all within the comfort of your own home or out in the yard on a bright, cheery day. We guarantee you'll work up a sweat!
#1 – Jump Burpee Push-Ups
Jump burpee push-ups are like a triple-threat when it comes to cardio. They combine three exercises that, when standing on their own, get your heart rate up (though push-ups alone don't technically count as cardio). Check out the video below to see the breakdown of this combo workout.
It may seem like a lot to learn at once, but once you get into a rhythm, you'll wonder if there's an exercise more fun than this!
#2 – Ice Skaters
If you've never been a pro ice skater or inline skater, you're halfway there (sorta) if you just get the form right enough to do this workout. Ice skaters (a.k.a. just "skaters") are a fun and intense way to practice your agility and stability and get your heart pumping. You'll feel the burn in your legs, especially in those quads. So get moving! (Later, Skater!)
#3 – Two-Cone High Knees to Stick
You may be familiar with regular ol' high knees, but there's a way to spice up this workout. Grab a couple of cones, and space them apart. Bound over to one side with your knees up, quickly stepping between the cones (that's the "stick" part) and then back to the other side.
If you don't have any cones at home, don't worry. Get creative! As long as you can get some "ups" with two items of even height, you'll be good to go. Maybe position a couple of your kid's LEGO castles or Jenga sets. (No pressure, right?)
#4 – Plank Jacks
Plank jacks combine planks with jumping jacks. Looks fun and easy, but your core will scream at you. Try to ignore it, and do several reps — being careful to keep your body in a straight line. (Don't sink your pelvis!) To get the cardio benefits, don't plank-jack too slowly. Try the quick, steady pace of the woman in this video. You can do it!
#5 – Mountain Climbers
Ever wanted to say you've climbed a mountain, yet you're too afraid of heights? Well, now you can . . . just on the ground without going anywhere! Yeah, so, it's not the same. BUT, you'll get a workout almost as good as a true mountain climb. Start out slowly, and work up to a higher speed to really get your blood flowing!