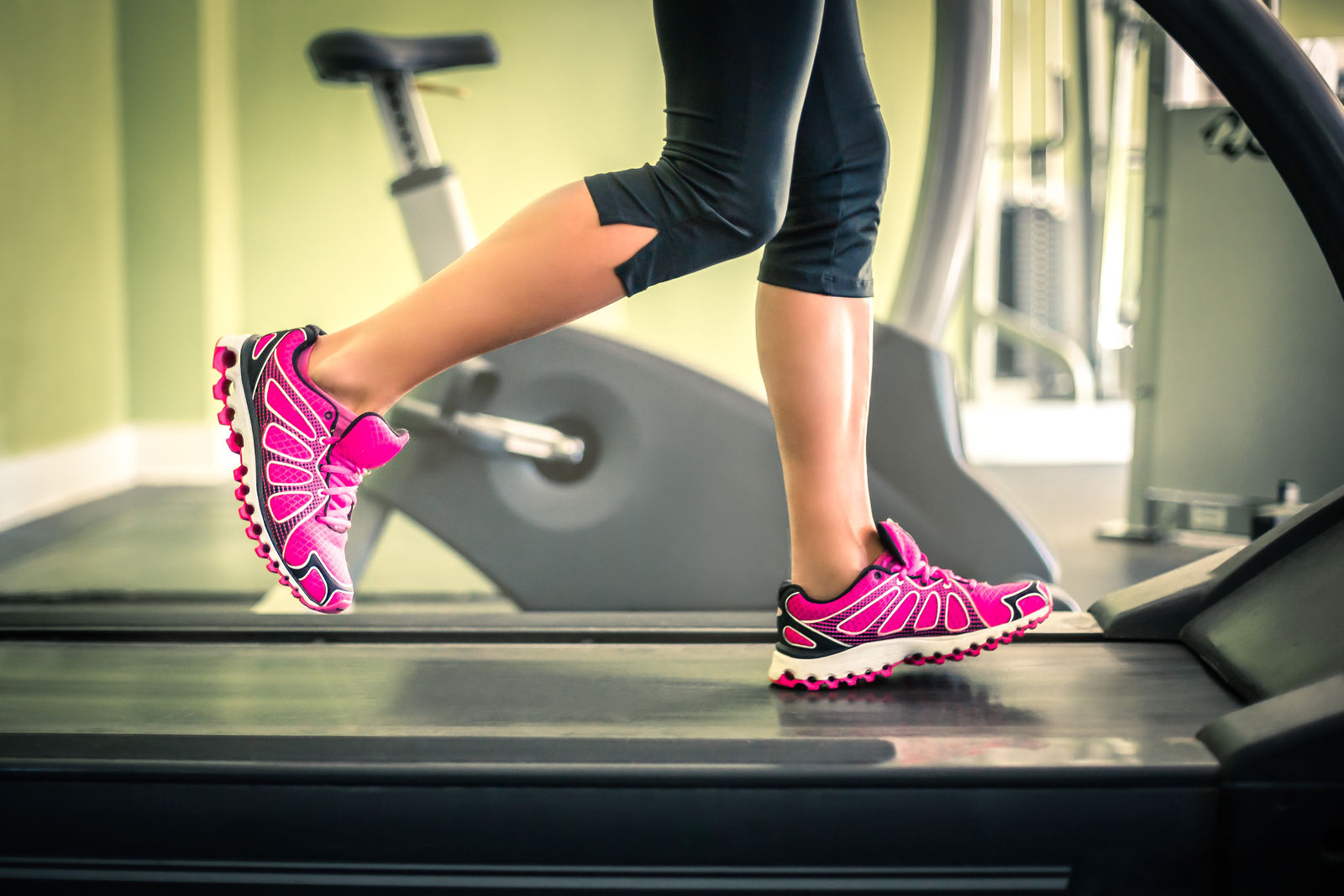 Get the Basics...
Calf exercises are all about lifting your body in some form or fashion.
Get killer calves with these five simple yet effective exercises.
Watch demonstration videos to learn how to perform them.
If you are an athlete, play recreational sports, or regularly go for a jog, you may want to increase your performance by doing some repetitive calf workouts on the side. More dynamic calves help you jump higher and run faster, and they increase your leg power overall, allowing you to move with ease.
So, here's where we come in — with five workouts to sculpt and build your calf muscles. These simple exercises are a fun way to get the powerful legs you need!

Sign up for our annual PRO plan, where it's easy to log workouts like these and view your progress!
#1 – Calf Raise
There are a few different ways to do a calf raise. Use a step for a standing calf raise, as shown in the first video below. The purpose of the step is so that after you raise your heels, you have a way to lower them for a good calf stretch, which will keep them from tightening up. You can also try this basic movement with a single leg at a time.

The weighted calf raise uses a machine, like the weighted calf machine displayed below, or a leg press machine. You could also hold a barbell to add extra weight instead. The extra weight obviously gives you more to lift, which makes your calves even stronger. Just remember to stretch them well each time you lower back down, or foam roll them to work out any knots. 
#2 – Line Agility to Cone Hop
The line agility to cone hop is a way to attack several fitness goals at once. This calisthenics exercises helps you practice moving faster and easier. It also helps with mental agility, pushing your brain to think fast for those abrupt, zig-zag motions and all the one-leg cone-hopping. Plus, these explosive movements get your heart rate up. Remember to alternate each leg each time you move toward a new cone, so you can create balance and not overwork one calf muscle. 
#3 – One-Leg Linear Hop
The one-leg linear hop doesn't require as much mental acuity, but your body will feel it nonetheless. There's no zig-zag pattern involved. Just position six cones in a straight line, and hop on the same foot down the line. Keep hopping without stopping, and once you've made it over all six with one leg, hop in the opposite direction on the other leg.
#4 – Stiff-Leg-One-Step Box Jumps
Continuing with the theme of lifting our bodies upward, we're now at the stiff-leg-one-step box jumps. The video here is only two seconds long because that's all the time it takes to complete one jump. Start five feet away from a box, take a step, and tighten your core as you pull your body up onto the box. Use a stable box with the right height for you, which may take some time to figure out.
With each jump, keep your body in a vertical line to ensure you land on one leg safely without falling forward. The power comes with that vertical lift! Don't try to channel all the power into the landing.
#5 – Slalom Jump
If you've ever watched a skiing competition, you've probably seen skiers compete in a slalom race. The positioning for our slalom jump exercise is similar, except you're not moving forward — only side to side. Using a line made of tape or a taut rope on the floor as your marker, jump over it with feet together, back-and-forth for several reps. Try aiming for 20 reps, and be sure to stretch your calves afterward! 
Track your calf workouts and more when you sign up for our annual PRO plan. With our advanced stats in a convenient app, it's never been easier to stay motivated and meet your fitness goals!