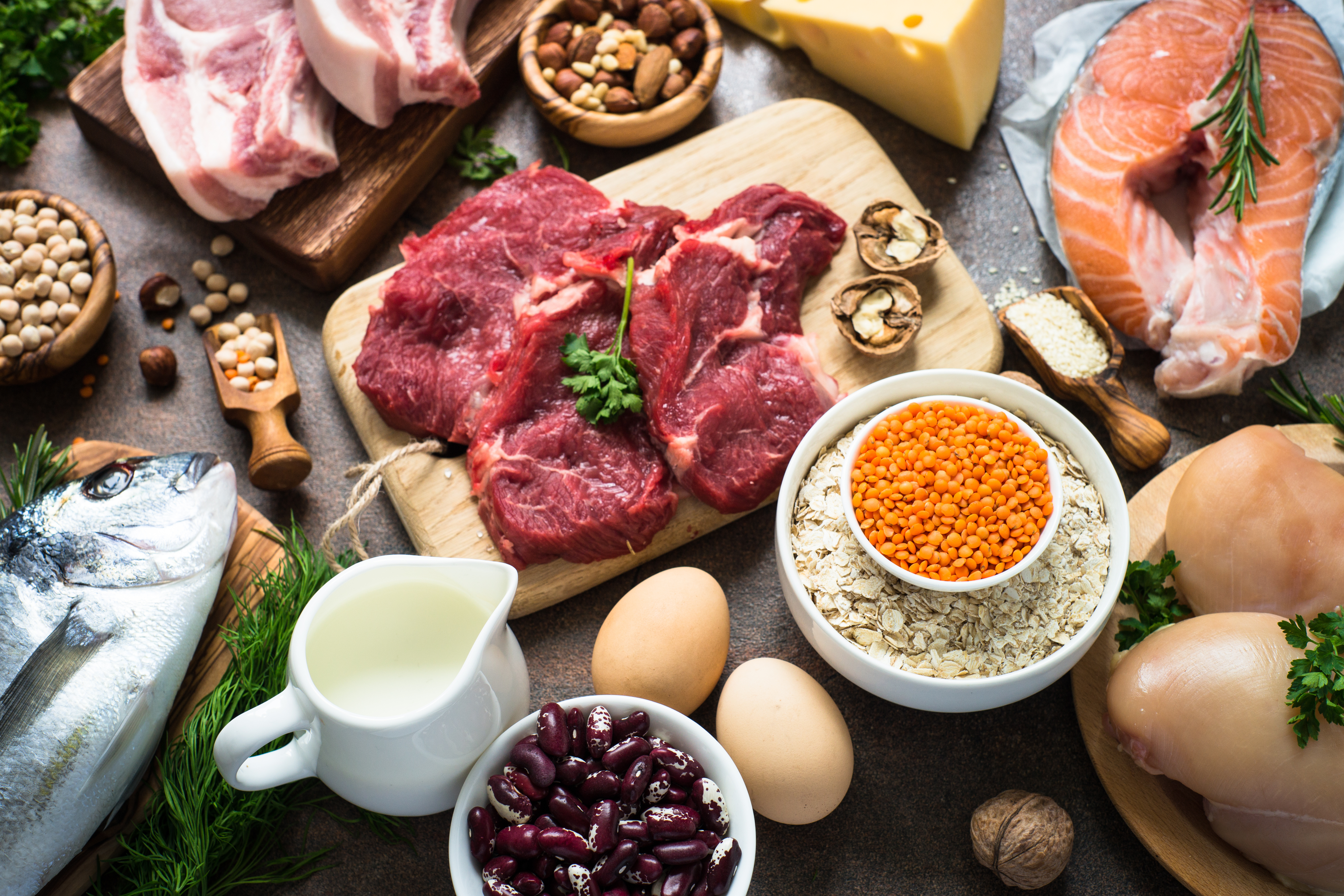 Get the Basics...
It is extremely hard to overdose on protein, but your body can only use so much protein at a time.
Excess protein is stored in the body as fat.
It is always best to get your protein from real food sources.
Eating too much
protein
can be bad for you, although there are good sources from which to get protein and bad sources from which to get it.
These will affect you differently. If you are taking protein supplements as well as getting protein in your diet, you could actually be harming your body.
According to the Harvard School of Public Health, you need about 0.8 grams of protein for every 2.2 pounds that you weigh.
Eating too much protein can cause health problems, so make sure you are aware of both your weight and your nutrient needs before starting on a protein supplement!
What happens if I eat too much protein?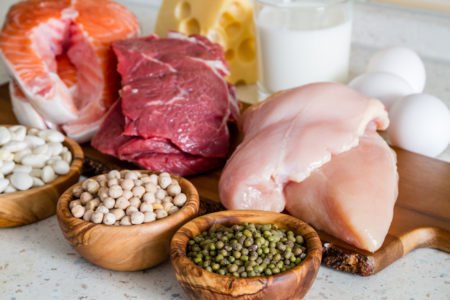 For the sake of argument, let's assume you are eating too much protein. However, you are eating good protein that comes from veggies, fish, and beans, rather than fruits and red meat. In addition, you are taking a protein supplement.
The first thing you need to know is that despite what many bodybuilders believe, the body can only use a certain amount of protein at a time.
How much protein your body needs depends on your weight, height, and fitness level.
The body does not store the rest of that protein for later use, and it has to go somewhere. In this case, the excess protein is turned into fat.
That's right, excess protein is converted into fat, which is then stored in your body. While it is true that this fat can eventually be used as fuel for the body, anyone involved in fitness knows that you don't want to store that fat in the first place!
If you were getting your protein from high fat and high-calorie sources, your body would actually store more fat. It is for this reason that you want to get your protein from as healthy a source as possible.
There are quite a number of health issues associated with eating too much protein, as well. Firstly, there can be problems with the liver, as it has to digest all the protein you are eating. Secondly, ketosis can occur, which can damage the kidneys and eventually lead to death.
In order for this type of damage to occur, however, you need to have been indulging in long-term overeating of protein. If you eat too much protein for a couple of weeks, you don't have anything to worry about.
What is the difference between good sources of protein and bad sources of protein?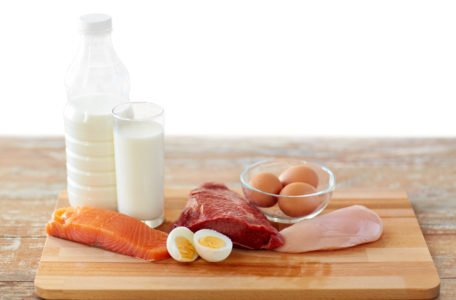 There are many people who feel that protein is protein and they leave it at that. The truth, however, is that you do want to get your protein from healthy sources. As mentioned above, one reason is that proteins that come from high-fat, high-calorie sources often lead to more fat storage.
Another more important reason, however, is that a diet rich in proteins from high-fat sources can lead to heart disease, according to the Mayo Clinic. In addition, the Mayo Clinic claims that too much protein can result in a depletion of fiber and other nutrients in the body.
The results of this are so serious that it can increase your risk of cancer, although more commonly you will face constipation or diverticulitis. The Mayo Clinic stresses that a high protein diet should only be maintained for a short period of time and that you should choose good sources of protein.
Good sources of protein include:
Fish
Chicken breast without skin
Beans
Nuts
Soy
Low-fat meat and dairy
For more on good sources of protein, check out this video:
How will protein supplements affect my health?
Protein supplements can be quite good for you, especially if you aren't getting enough protein in your diet. But you do want to ensure that the protein from your protein supplements comes from whole food sources.
A good protein supplement should contain less than 1% of fillers and be high in vitamins, minerals, and amino acids. You should also know how much protein you are getting in your regular diet.
You must ensure you don't get too much protein by combining your supplement with your diet plan. This should be easier if you are using a powder supplement as a meal replacement.
Protein is good for you, however, as with most things, too much isn't good for you and can cause some health problems. Stay healthy by only taking the amount of protein recommended for your body and you should do just fine!
And don't forget, no amount of supplements can take the place of a healthy exercise regimen. Make sure you are staying active and fit with something like our Pro Annual Plan. Check it out today!