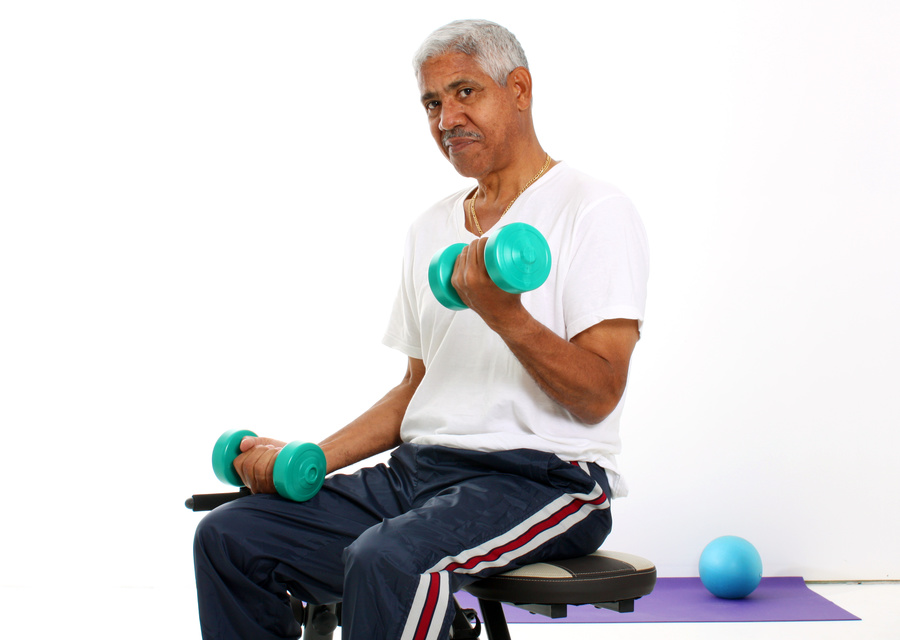 There is no age limit to becoming a personal trainer.
All that you need to become a personal trainer is an enthusiastic attitude about health and fitness, the desire to become educated by becoming certified, and a strong work ethic to succeed.
Once you're certified, you should look into our online personal training platform that will allow you to train more clients.
More clients = more money! Send us an email to get started!
When most people think of personal trainers they probably envision a younger girl with a high pony tail and peppy attitude that reminds them of cheerleaders they knew in high school or a younger guy who fancies himself the drill sergeant of a small local gym.
These are just generalizations about what people expect a personal trainer to be.
A personal trainer can be anyone, no matter their age, as long as they have they right education and motivation. While age is not a determining factor, many other things are.
What type of person would make a good personal trainer?
Age plays little part in a person's success as a personal trainer. The most important traits a person can have are a passion for health and fitness, a desire to help others achieve their goals, and the dedication needed to become certified and focus on the business side of things.
If you want to become a personal trainer because you want to be rich and famous, like the trainers often depicted on reality shows, then you might want to reevaluate your reasons for wanting to become a personal trainer.
Odds are you will never train a celebrity, but you can help a lot of people to have healthier and happier lives. A realistic perspective is necessary to turn being a personal trainer into a worthwhile and successful career option.
Is it too late for me to become a personal trainer?
It is never too late to pursue your passions in life. If your passion is living a life of healthy diet and exercise and you want to share this passion to help others then becoming a personal trainer could be a worthy career change. Many people have said goodbye to the corporate rat race to pursue becoming a personal trainer.
If you feel like the walls of your cubicle are closing in and that neck tie is starting to feel a little tighter than usual it's understandable that you might be thinking about a change.
One of the biggest benefits that becoming a personal trainer offers is a freedom that your typical nine to five jobs can not provide. You can set your own hours, work where you want, choose your clients, and even set your own days off and vacation.
Who does not want to be their own boss? Being a personal trainer offers you that opportunity. You get to choose what type of clientele you want to help and if you want to focus on a certain fitness specialty like circuit training or yoga.
What are the benefits of becoming a personal trainer?

There are many benefits to becoming a personal trainer.
Some of these benefits have already been mentioned like the freedom to set your own hours and choosing where you work.
Another benefit to becoming a personal trainer is that there are no limits to how successful you can become.
Your success as a personal trainer solely depends on how hard you are willing to work at becoming certified and marketing yourself.
When you are a personal trainer you are not working for a business, your ARE the business. You have to bring the clients to you.
If you start out working in a large gym coming by clients can be easier because the gym will most likely assign new members to you as a way to get them to pay a higher membership rate for a personal trainer.
Even though the clients are initially assigned to you it is up to you to keep them. If these clients are happy with you as a trainer they will most likely resign with you as their trainer and could even refer family and friends to you.
Not all personal trainers work for a gym. A lot of personal trainers work independently. An independent personal trainer has more freedom, but also has to work harder since they do not have a gym to fall back on.
Some techniques that successful independent personal trainers use to build their client base include running their own or affiliate websites, advertising in newspapers and other local publications, and client referrals.
Contact us if you're interested in making more money through online personal training!