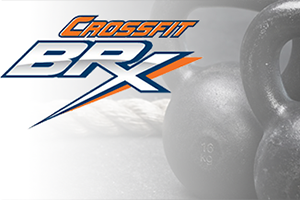 CrossFit is a worldwide strength and conditioning program purposely designed to be broad in order to encompass the best overall fitness possible!
CrossFit is not like your average gym or workout program; it is a community much like our Exercise.com Community, where people join together on their fitness journeys, encouraging and pushing each other to maximize their potential along the way.
Exercise.com would like to introduce you to a CrossFit Affiliate out of Miami, CrossFit BRx.
The Magic and Mystery of CrossFit
It begins in a vast, semi-lit warehouse. The machinery was scarce – no ellipticals, treadmills, ab machines – only rows of kettlebells, dumbbells, and barbells.
Wooden boxes are peppered below ropes and rings that dangle from the ceiling. And in the center of the sweltering space is a steely apparatus: pull up rigs looming like skeletons of right-angled monsters.
This is where the ordinary man is transformed into his very own superhero. This is CrossFit.
If you have bought into to the phenomenon that is CrossFit, then your feelings toward the above-described box can probably be explained as ecstatically intimidating. This is your second home.
You use terms like AMRAP, burpee, and benchmark as if they were fourth grade vocabulary. You waltz in, grab a jump rope, and spit out a few double-unders before working on mobility to prep for the WOD.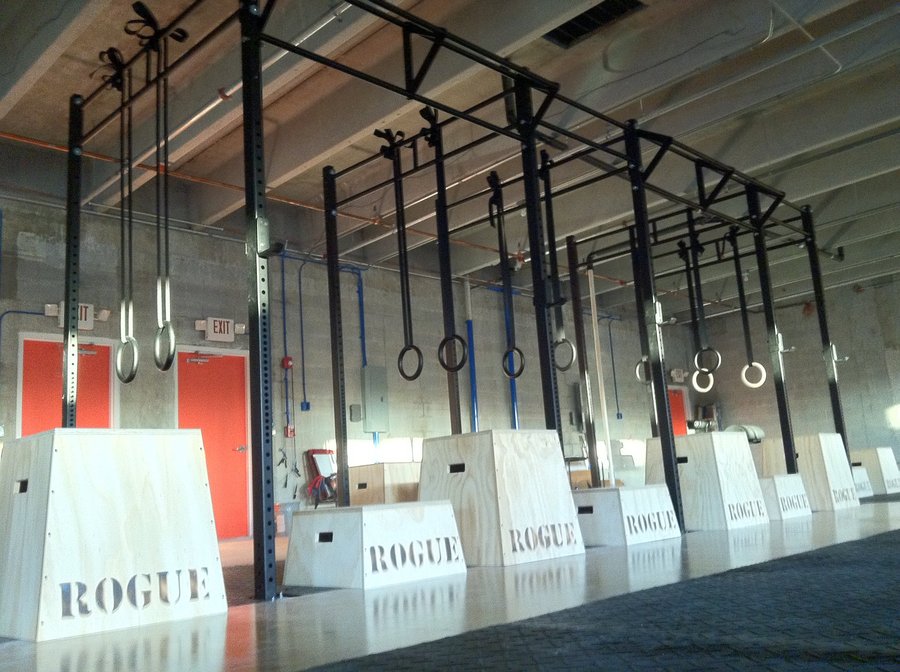 But what takes us from that initial apprehensiveness to an all-out passion for the Sport of Fitness? The transformation lies in the versatility of CrossFit – it is what each of us makes of it. It becomes what we need it to be.
We all make the decision to exercise for a reason, whether it is to lose weight, to be healthy, to feel good, or simply to better ourselves.
But is playing a sport going to boost our self-esteem if we aren't athletic? Will running make us feel good once we're bored of it? And how is weightlifting beneficial if we don't know how to do it properly?
Enter the beauty of CrossFit: you don't have to be a star athlete to thrive. In fact, you shouldn't be – because CrossFit doesn't focus on perfecting one single area of fitness; it makes you good at everything.

Billy Caldwell, trainer and owner of CrossFit BRx in Miami, Florida, says,
"CrossFit is not about being a top-level athlete doing impossible things at unimaginable intensity, but about the daily accomplishments by ordinary people.

It makes the impossible seem achievable, allowing you to feel accomplished in some small way every time you leave the box.

It shows us that things we never thought we could do are just as possible as that first pull up or that PR snatch, and that feeling transcends beyond the gym into our everyday life. This is why CrossFit is special."
The magic formula lies in the dynamics of CrossFit, which combine every-day movements (running, lifting, jumping, climbing) with a variety of equipment (medicine balls, dumbbells, kettlebells, barbells, gymnastics rings, pull-up bars).
And while it is described as "constantly varied, high-intensity, functional movement," workouts are scaled to each person's ability to keep the individual goal within reach.

So while that explains the hook of CrossFit, what is up with the whole CrossFit culture that is spreading like wildfire across the nation? The answer is empathy.
CrossFit is a support group, a community, and a family all pushing to help you achieve your goals. Because at some point, even the most accomplished CrossFitter was a novice (and not that long ago, considering CrossFit was created in 2000).
Each one struggled through scaled versions of WODs, mastered techniques, and chipped away at personal goals. Each one stared at the skeletal pull-up rig for the first time and made the decision to conquer it – one achievable goal at a time.
Because with every achieved accomplishment, new goals are being conceived. And that is the magic – and the mystery – of CrossFit.
Train Anyone, Anywhere in the World.
Special Thanks to CrossFit BRx
Aside from the Daily Workouts (WODs), CrossFit also has a major event each year called The CrossFit Games! It's here that the fittest of the fit compete to claim the title of the fittest man and woman on earth.
Check out the video below for the highlights from the 2012 Reebok CrossFit Games:
Exercise.com would like to give a special thanks to CrossFit BRx for sharing this with our Exercise.com Community!
If you are looking for an intense strength and conditioning plan, you may want to give CrossFit a try. It's a great program that forms a community around the drive to be fit.
If you live near or in Miami, check out CrossFit BRx's website! Also, don't forget to Follow Exercise.com on Twitter and Like us on Facebook to stay up to date on the latest in our community!