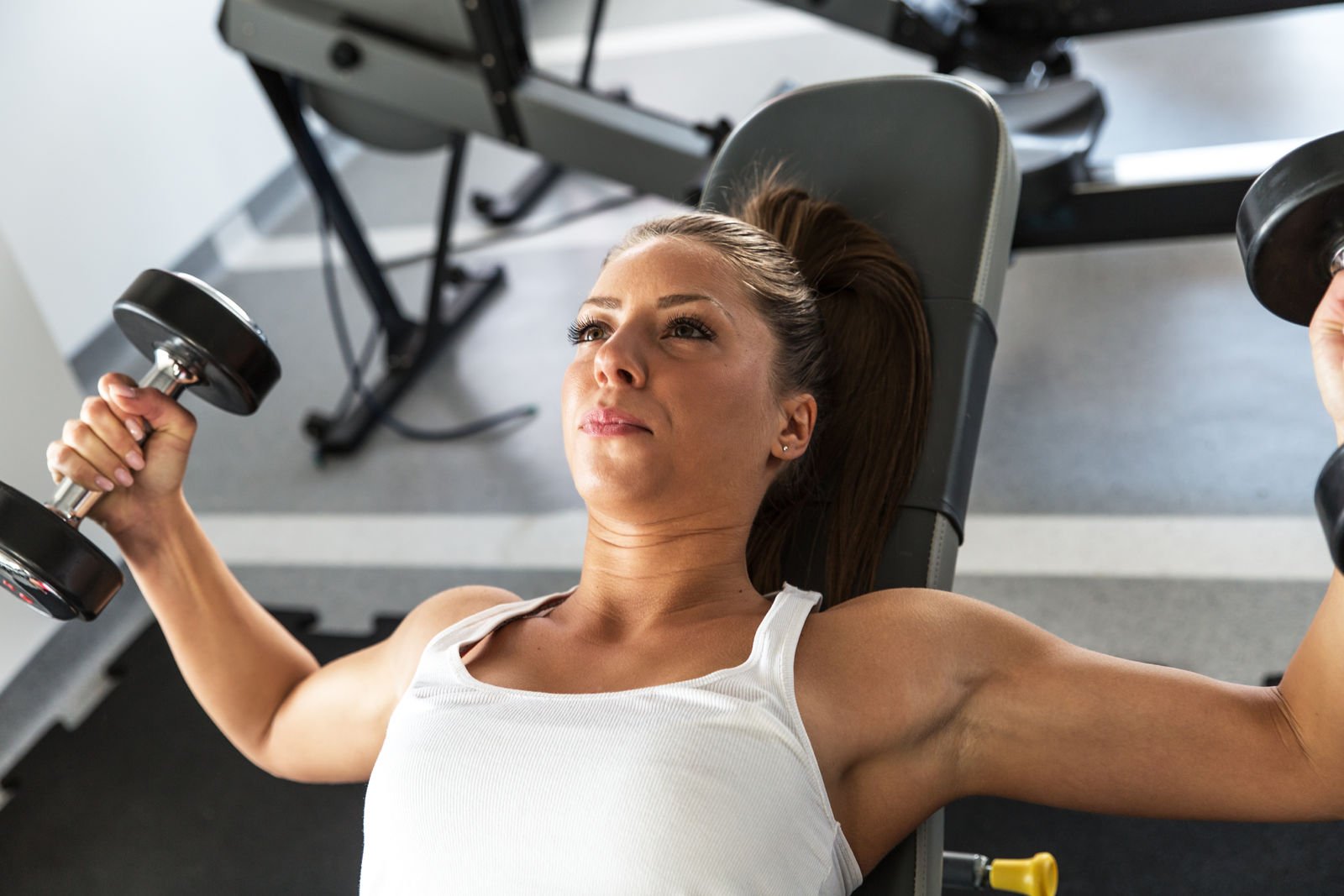 Get the Basics...
Successful personal trainers need to practice what they preach.
Good communication skills are just as important as your physical fitness level.
Qualified personal trainers come in all shapes and sizes.
When someone decides to become a personal trainer, they may wonder if they are the right type of person for the job. Am I fit enough? Do I have to be ripped?
Given the stereotypical image many people have, it's only natural to wonder if you are in good enough shape for the job. If you're in doubt, take a look below at what shape you should be in if you want work as a personal trainer.
How fit do I need to be?

What comes to mind when you think of a personal trainer? You may envision someone who resembles Arnold Schwarzenegger, while others see someone with long, sleek muscles like Usain Bolt. Although there are many personal trainers who are in excellent shape, this doesn't mean it's a requirement. As a matter of fact, the percentage of personal trainers who are totally ripped is probably much lower than you think.
Simply put: No, you don't need to be chiseled to be a personal trainer. For some personal trainers, sporting six-pack abs and bulging biceps will help them build their reputation and get them the type of clients they want to train. For instance, someone looking to achieve a ripped physique would look for a personal trainer who is in the same kind of shape. But for someone who is only starting their fitness journey, this type of personal trainer can be intimidating.
On the other hand, someone who wants long, sinewy muscles will want a personal trainer who knows how to strengthen and elongate their muscles as opposed to bulking up.
Maintaining a chiseled body takes work. Most bodybuilders and fitness models will attest that while they do train regularly, they kick things up a notch when they are competing. This involves cutting calories and increasing the hours spent working out when they are in competition mode.
Role Models
Since personal trainers come in all shapes and sizes, being fit doesn't stop with one type of physique. A personal trainer should serve as a role model for their clients. He or she should be the inspiration clients need when working toward their fitness goals. A personal trainer needs to be an example of what living a healthy and active lifestyle can do.
Being fit also adds credibility. When people perceive you as being in good shape, they naturally assume you know how to help them reach their goals. If you're out of shape, people may be less inclined to listen to you. And although it sounds superficial, first impressions are the ones people remember the most. This doesn't mean you need to be perfect, but it does mean as a personal trainer, you need to practice what you preach.
Train Anyone, Anywhere in the World.
Physically Speaking
Keep in mind that having big muscles doesn't automatically equate with strength and endurance. Some of the smallest personal trainers are the strongest in the gym.
Does this mean they aren't qualified? No, what it means is that physical appearance by itself isn't always an indication of fitness. A qualified personal trainer is one who is knowledgeable, excels in teaching others, and can easily demonstrate the exercises they are teaching you without batting an eye.
The Other Side of Fit
Being physically capable isn't the only skill a qualified personal trainer needs to be successful. Your personality and how you present yourself makes a big difference for your clients.
In addition to your physical stature, good communication skills are a must.
You need to understand what each client needs and approach them in a positive manner. What works for one client doesn't necessarily work for another, so being in tune with your clients is just as important as looking the part.
The Motivational Factor
In addition to setting a good example, experienced personal trainers need to motivate their clients. Oftentimes, you'll need to demonstrate how to perform an exercise or proper lifting technique. Being able to lift, run, and do burpees alongside your client is one of the best motivational techniques you have.
In a Nutshell

A personal trainer is a role model, mentor, and motivational speaker. But being physically fit alone doesn't make you a successful personal trainer. To truly be successful, it takes a combination of your personal attributes, the right education, and empathy for your clients.
At the end of the day, you don't need to be extremely muscular or have a body fat percentage at zero, so long as you're making a positive influence in your clients' lives.