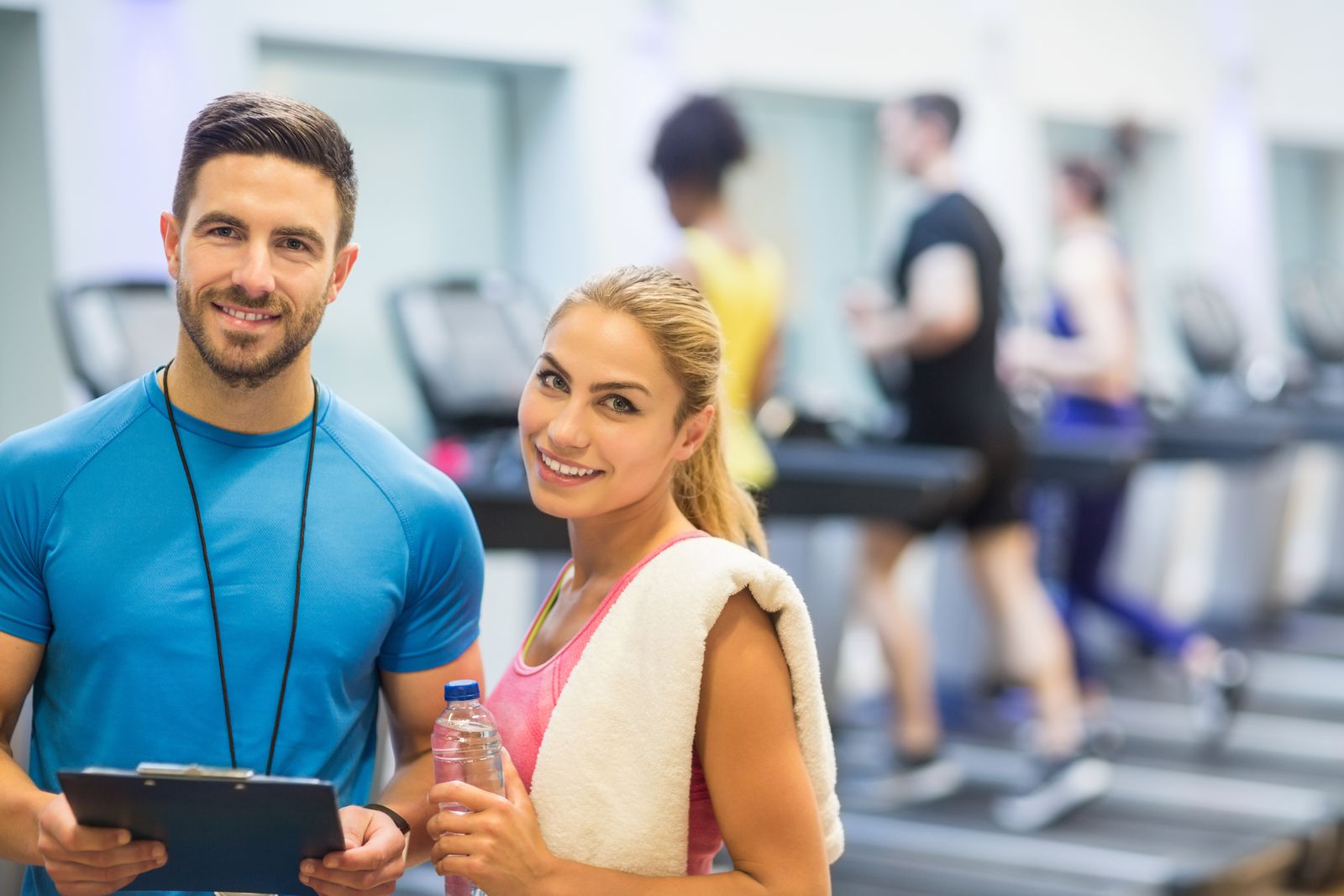 Get the Basics...
Regular exercise has both physical and psychological benefits.
A personal trainer can help your fitness goals.
The length of time with your personal trainer will depend on several different factors.
Deciding to enlist the help of a personal trainer is an empowering decision. You're finally taking control of both your physical and psychological well-being. But how long do you need to see your trainer? Is it the same for everyone regardless of their fitness goals?
There are several factors that determine how long you should work out with a trainer.
And while everyone has a different set of goals, these factors can be broken down as follows:
Fitness goals
Skill Level
Cost
Availability
Fitness Goals

When you first meet with a trainer, your goals may seem unattainable because they appear much more complex than they are.
For example, you may think you need to meet with your trainer five days a week to lose twenty pounds, for an extended period, but in reality, two to three sessions per week for a month or two is probably sufficient.
Since everyone is different, only you and your trainer can decide how often you need to meet to reach your desired goal.
Most people feel more confident when they work out with their trainer, so that's why meeting two times a week is usually the most popular choice. Many strength training exercises can be difficult to perform, so it's not uncommon for people to feel like they need guidance when they are strength training.
Often, the trainer will focus on upper body strengthening one day and lower body strengthening the next. Again, the duration of your relationship is a decision you two can make together.
Skill Level
Your level of physical fitness and agility also determine how long you should work out with a personal trainer. If you recently started exercising, meeting with your trainer up to three times a week for a month is a realistic goal.
Make sure your sessions are equally spaced throughout the week to give your muscles a chance to rest.
Overdoing it in the gym can result in sore muscles and can even cause them to break down, which is a serious medical condition called rhabdomyolysis.
On the other hand, if you go to the gym regularly and are looking for a specialized program to help you build muscle mass, you may only need one session with a trainer to design a new exercise routine.
It all depends on what you are comfortable with and what you're hoping to achieve. Many people can walk away after only one personal training session and continue training on their own.
Other individuals value the structured environment that having a personal trainer creates and choose to train with them indefinitely.
Cost

Since training session fees are based on a trainer's education, reputation, and experience, it's important to take the cost into consideration.
If you're more comfortable having a private trainer for more than one or two sessions, why not consider semi-private sessions for less money?
These sessions are typically shared with two to four other people working together under a similar program.
Your trainer may also offer a discount if you buy sessions in bulk. And even if you can't afford to see your trainer more than once a week, you can still supplement your training by hitting the gym alone throughout the rest of the week.
Availability
The time of day and how long you can dedicate to working out is also a determining factor in the length of your relationship with your trainer. Personal trainers are usually busy in the early morning and evening, so if your trainer is in high demand, you may have to book your sessions in advance.
Work and family commitments can make it tricky to fit in any exercise, so make sure you can give your all.
Keep in mind that most trainers have a 24-hour cancellation policy, so never commit to more sessions than you can handle.
The duration of a relationship with a personal trainer will differ from person to person. How many times you see a trainer does not always equate with better results.
Consistency with workouts is always more necessary than your training frequency. Don't feel as if you're not doing enough if you can't meet with your trainer more than a few times. Maintaining your exercise regimen when working out alone is what's important.