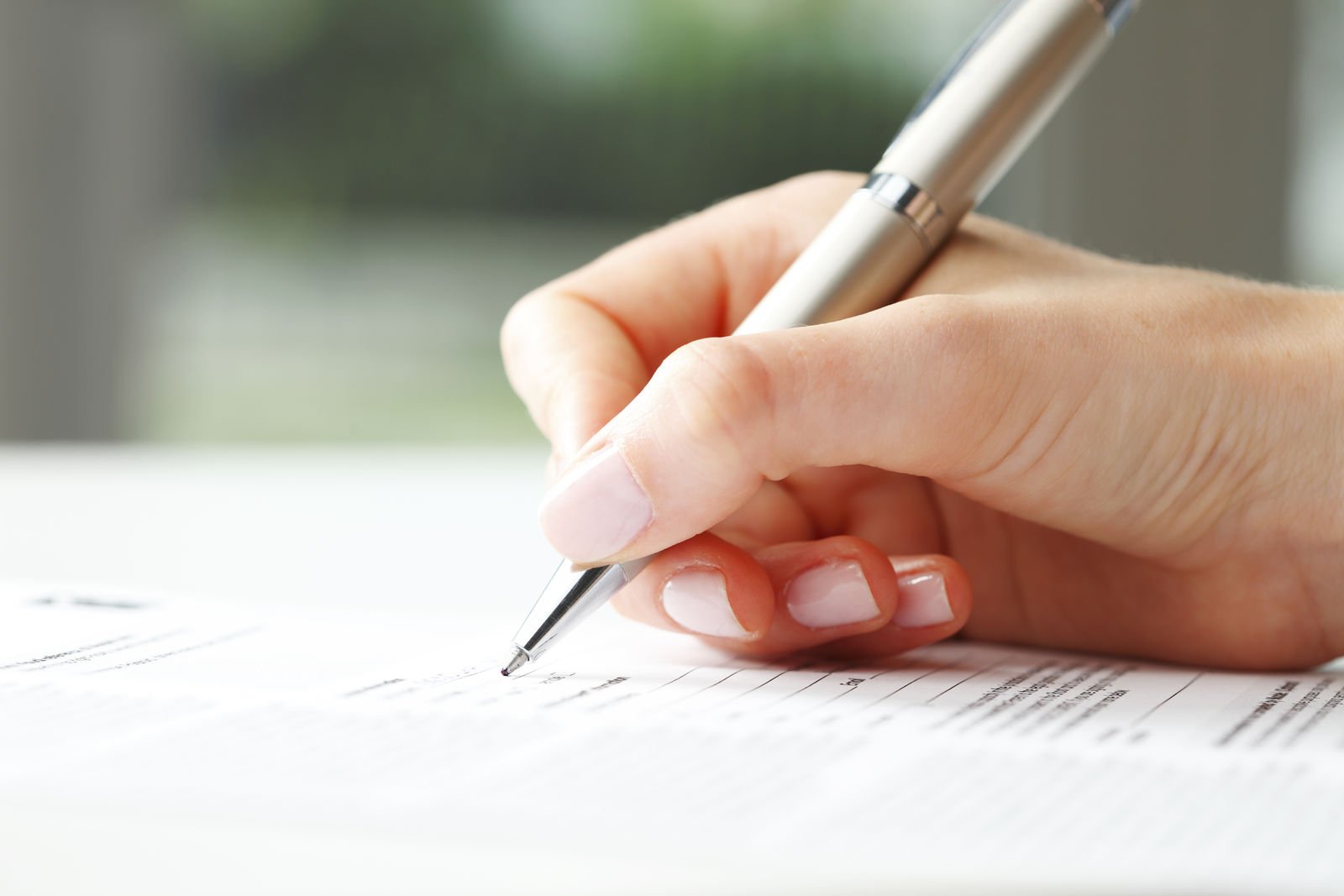 Get the Basics...
An effective recommendation letter identifies at least one positive characteristic of a personal trainer.
A strong characteristic is followed with a specific description of the progress you have made with your trainer.
Identify your intent to continue the partnership with your personal trainer.
Personal trainer recommendation letters serve as testimonials of expertise. Share your trainer's expertise by including information on your progress and how your trainer moved you forward. A well-written recommendation letter shows the reader a clear picture of the personal trainer's ability to apply skills and knowledge.
It shows how their expertise moved you, the client, forward to meet or exceed health and fitness goals.
Performance and nutrition goals are the two areas to consider when drafting a recommendation letter. By identifying a specific improvement observed in either performance or nutrition, potential clients have a comparison to make. They can compare their own desired goals to the one you choose to highlight, which allows a potential client to envision a likely effect.
If they were to choose your personal trainer, can they meet this same goal? Your recommendation will help them carefully consider this question.
Performance Improvements

Consider mentioning the following aspects of performance in your letter:
An increase in short- and long-term endurance
An increase in core strength for balance and focus
Faster muscle recovery time
An increase in speed
An increase in muscle size and strength
Dietary Improvements
Along with observable performance improvements, guidance in diet and nutrition serves as a testimony to a personal trainer's effectiveness. These improvements extend beyond the gym sessions; they impact a client's daily rituals and overall health, showing extended benefits for the personal trainer's services.
If choosing to mention observable progress in the area of diet and nutrition, consider the following benefits listed below. These are several outcomes clients observe when working with personal trainers.
Areas to consider:
Less fatigue
Decreased appetite
Elimination of food cravings
Improvement in skin appearance
Elimination of food allergies
Improved digestion
Improved sleep patterns
Improved ability to manage daily stress
Persuasive Words
Once you select the area to highlight in your letter of recommendation, think about including some of the most persuasive words discovered through studies. Words like these add to the letter's influence.
Though many studies identify many different persuasive words in the English language, using the ones that are most effective doesn't have to be difficult. Simply use the words that are most fitting to a personal trainer's expertise and responsibilities to their clients.
Here are six words that work well:
Health
Results
Free
New
Proven
Discovery
Writing the Recommendation

Pulling the above suggestions together in a specific description will communicate that the partnership produces results. It shows measurable progress. Here are several examples of detailed paragraphs for recommendation letters. Use these as models when drafting your own. Each example includes a positive attribute or characteristic of a personal trainer, along with a specific goal or improvement they have helped you achieve.
– Example 1
"It is with great pleasure to write this recommendation letter for my personal trainer. His persistence keeps me focused and committed to a four-day weekly gym schedule. He's helped develop a new attitude in me. Along with more confidence and drive to stay healthy, I make the right diet choices to support progress in the gym. I've discovered a new confidence as I lost inches of fat over our first six months of training. Now I look forward to each session!"
– Example 2
"I'm delighted to write this recommendation letter at the request of my personal trainer. The expertise and guidance he's provided through my strength training sessions have been amazing. His consistent updates and redesigning of my sessions keeps me progressing consistently. The results were faster than expected!"
– Example 3
"I'm happy to share my progress in this recommendation letter for my personal trainer, who has helped me make permanent life changes for better health. The nutritional expertise she offers for improving my diet has led to drastic improvements in my daily life. It is entirely worth the investment in myself. Because of my trainer's assistance in restructuring my diet, I'm now eating naturally and feeling better than ever before!"
In addition to the option of using the above to draft your recommendation letter, filling in a template or using it as a model to draft your letter is another option.
Either way you approach it, it will include your trainer's expertise in helping you progress.
How to Close Your Letter
To ensure your personal trainer's recommendation letter serves its purpose, close with a statement on your intentions to continue the partnership. Also, include the offer to elaborate and answer questions. A brief statement along with your phone number or email address is a perfect concluding sentence to your recommendation letter.