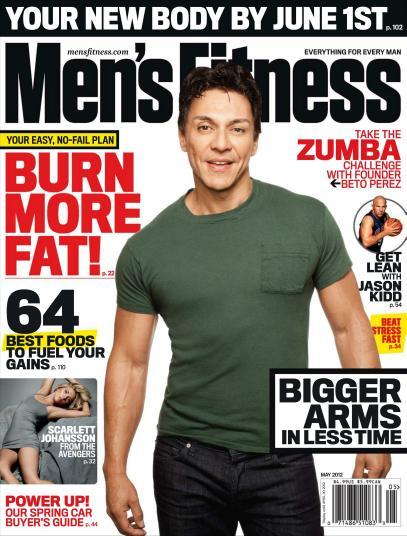 Our special interview today comes from Michael De Medeiros the Editor in Chief of Men's Fitness. Michael is a trusted expert in the fitness community, and we were so excited to do an interview with him.
So check out the below interview and be sure to Follow @FollowMDM and @Exercise on Twitter for all of your insider fitness expertise!
Could you give the Exercise.com Community a little background on yourself?
Born and raised in Canada, youngest of three boys, son to two amazing parents, former Editor in Chief of another Men's Fitness and health publication, author of 13 published books, avid WWII buff, avid Mustang driver, reader of everything I can get my hands on, huge travel lover, and recent transplant to NYC, living the single life in Manhattan.
What are your thoughts on the effect of social media on fitness?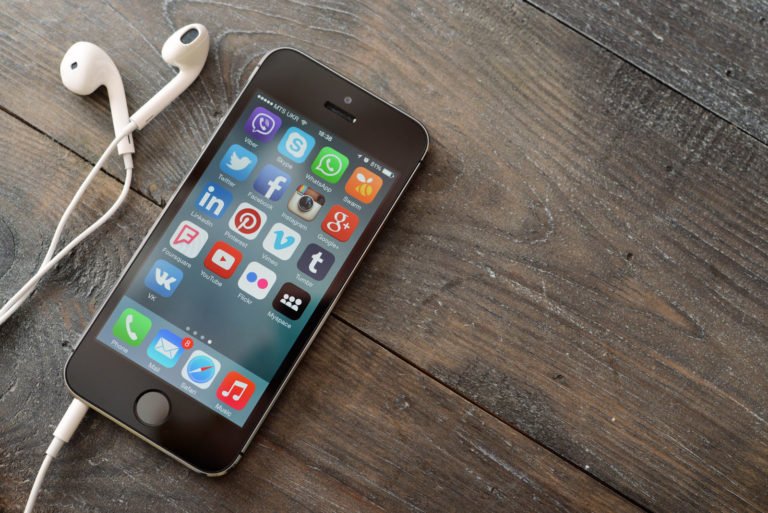 I think for some people it has become a catalyst for doing more—of everything: more workouts, more cooking, more drive and, unfortunately, at times more vanity.
On the whole, I think it has become a positive thing for almost everyone wanting to be inspired or moved to get into or back to the gym.
I welcome it and it has obviously been embraced by millions. But it is a polarizing tool. It makes some of us a little more accountable in life and in the gym but for others, who hide behind the veil of digital anonymity, it almost encourages childish behavior and half-truths.
I think in the digital realm, much like the real one we live in, you have choices to make and paths to forge and it's really up to each individual who they become and where they go.
What would you suggest for people who consistently struggle to keep a regular fitness routine?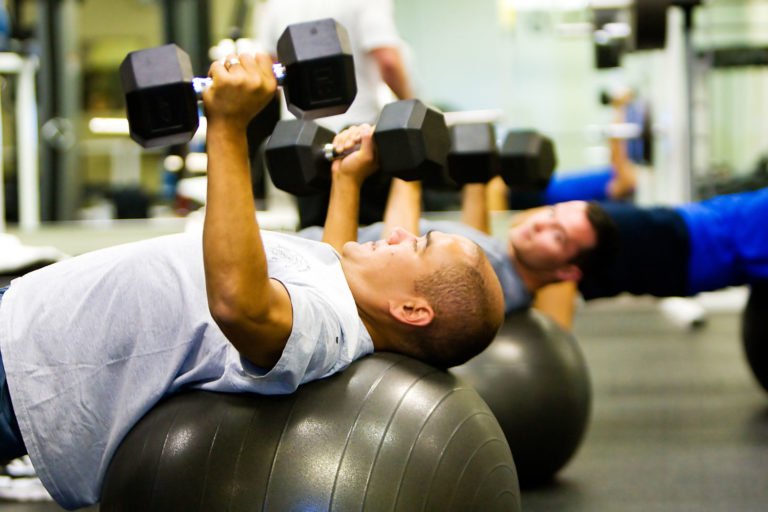 We've all likely heard it before, but it is the best advice to anyone that is struggling: Don't expect instant results and don't get down on yourself for not being able to do what an elite athlete or trainer can do.
Struggling with your fitness routine is just another way to almost ensure that you'll never achieve your goals. Just keep it simple: Put it on your calendar, make a concerted effort, try your best and don't measure in terms of success or failure.
Make it a part of a longer journey — a commitment you've made to yourself to be better over the long haul, not by tomorrow or the end of the week.
Will you be ripped in four weeks? Probably not. But you'll be on a path of lifelong fitness and health, which should matter more to anyone who has a handle of their lives and goals for the future beyond spring break.
What are some of the biggest fitness "truths" that have changed over time that the experts are now starting to question?
I remember growing up in an age where the bulk of the information you'd get on building muscle was found in bodybuilding magazines.
At the time, I loved it and they had some really great routines that I still use to this day, but they had little emphasis on diet and eating right in general.
What we've all figured out along the way is that diet is a huge component of building muscle and being fit.
Train Anyone, Anywhere in the World.
What kind of fitness equipment does Men's Fitness have around the offices?
We have several gyms and parks around the office, but nothing to speak of specifically in the physical office.
It seems like a great staging area for your next workout though: I see Mike Simone drinking or preparing a shake almost every couple hours!
With the recent updates in the Nike football jerseys, what other technology do you see sports teams beginning to use?
I don't think there's a limit to the technology we could see being brought into pro sport. Athletics, especially on a professional level, should be all about being able to do better than the last guy so I'm happy with anything short of illegal substances or jet-propelled shoes.
What are your thoughts on the legitimacy of various fitness blogs and the information provided?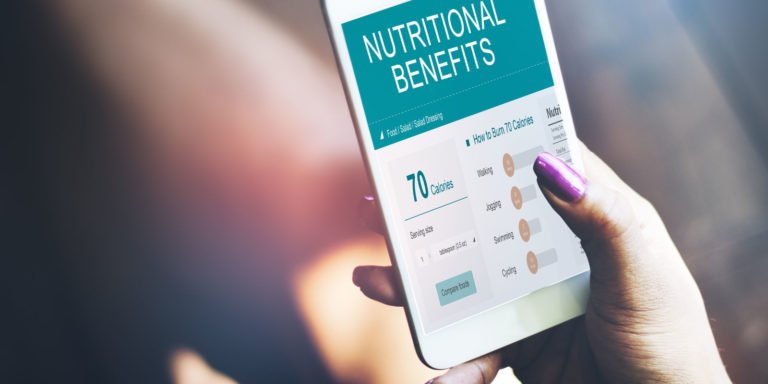 Legitimacy is a term that is seemingly lost on the Internet.
There are a select few voices I'd listen to online and the rest I'll read but take with a rather large grain of salt. Sometimes you really do get what you pay for and in the digital world, an opinion or blog is usually free.
I guess the best advice is to be your own judge of every bit of info you read.
What is your favorite part of being the Editor of an influential fitness magazine?

I'm not sure if I could pinpoint any one thing that stands out above the rest.
It's a great gig and I'm blessed to have it, but if I had to articulate it any further (and I'm assuming you'd like me to since others may actually read this and the previous copy can be viewed as the easy way to not answer a question)
I'd have to say that it really is awesome to be the head of a massive network of guys who are just like me and who have allowed me to direct the conversation among the big group in the hopes of all of us reaching our goals and being the very best we can be at everything we do.
We would like to thank Michael for taking the time to allow Exercise.com to interview him and get his input on these topics.  Check out our collection of hundreds of Workout Plans that Exercise.com has to offer and start logging it today!