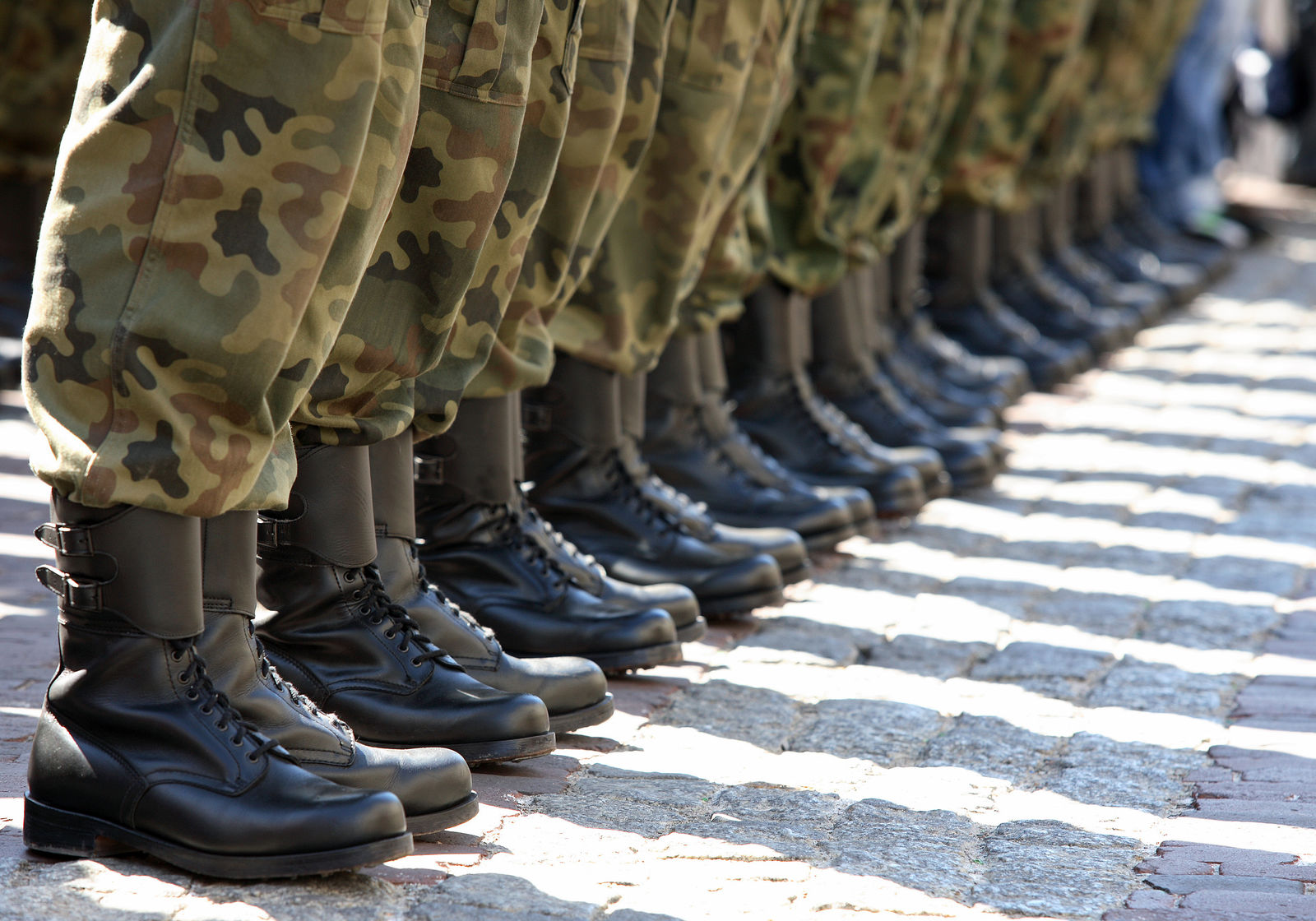 Get the Basics...
Fitness testing may vary depending on which branch of the military you join.
You should start preparing your body.
Many people enter basic training overweight and deconditioned.
It's a common misconception that when you decide to join the military, all you need to do is show up. Far too often, both men and women arrive at boot camp out of shape. Many individuals are overweight and deconditioned, unable to withstand rigorous training. After all, basic training is far from basic. Preparing your body for the military is a demanding process. It surpasses simply your physical endurance.
Since every facet of your endurance will be tested, it's important to undergo a training regimen that preps both your body and mind.
Without adequate preparation, it's not hard to see how so many people get injured and are unable to meet the fitness standards of boot camp. In addition to the remedial physical training, you also need to change your diet.
As with any major life change, you need a strategy on how you plan on reaching your goals. In the case of joining the military, getting in shape should be a top priority. Below, we put together a list of the most important things you should do before your first day in the military.
Motivation
Serving your country is admirable, but you need to have the right mindset before jumping in with both feet. And although it's an exciting time, it may also be a bit overwhelming. Preparing for body and mind can be stressful, so working with an experienced personal trainer can put you on the right path. The right trainer will keep your enthusiasm high while prepping your body for basic training.
Personal Training Regimen
Working out in preparation for the military is different from simply exercising to lose weight.
– Split Workouts
Your trainer will probably have you split your exercise routines in the morning and afternoon. You can complete at least 30 minutes of cardio in the morning of varying intensities, with an afternoon session of strength training. To ensure adequate recovery time, avoid resistance exercises at night.
– Running
There's no doubt that you will do a lot of running in basic training. To prepare for the rigorous military training, you should run on a daily basis for at least 30 minutes and slowly increase the time and distance. Since most boot camps require timed running tests, it's important to prepare your body beforehand. Therefore, you'll be more successful when the time comes for fitness evaluation.
– Strength Training
In addition to cardiovascular training, you should incorporate bodyweight exercises into your regimen. Push-ups are an optimal choice for building upper body strength. Your end goal should be to complete 100 push-ups before you leave for basic training. Focus on the depth of your push-ups, in addition to your back position and range of motion.
– Crunches
Traditional fitness testing in boot camp involves at least two minutes of crunches while holding a weight in front of you. To prepare for this appropriately, you should start by incorporating weighted crunches into your workout routine three times a week.
Slowly increase the repetitions with proper form as frequently as possible. You should also incorporate a variety of core-strengthening exercises like oblique twists, leg lifts, and reverse crunches.
– Flexibility
Having adequate flexibility is vital for avoiding injuries. Basic stretches are the best place to start. Start by stretching your legs, particularly your hamstrings, on a daily basis. Try to hold for counts up to 35 each day. Since your flexibility will also be tested in basic training, it's important to incorporate stretching into your current fitness routine.
High-Frequency Training

Even if you've been active in the gym, it's important that you introduce high-frequency training into your current workout regimen. A personal trainer can show you the right way to increase the frequency with added repetitions of the appropriate exercises.
Perfecting Your Form
Just because you can do 50 crunches doesn't mean you are doing them correctly. Proper form is imperative, so if you find yourself straining or having back pain, enlisting the help of a personal trainer for military fitness training will help you perfect your form.
Serving your country may be the right decision, but it isn't easy. To be successful, take the time and energy to prepare yourself both mentally and physically.
Leaving home for extended periods is stressful enough, but being pushed to your physical limits without proper training can be dangerous. Working with an experienced personal trainer can help you be military-ready when the day finally comes.