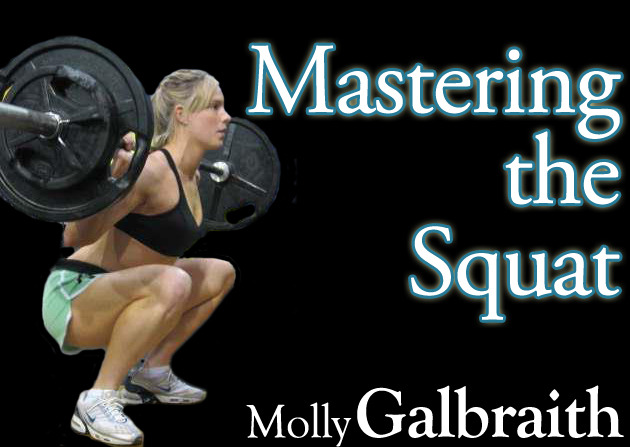 Exercise.com and fitness expert Molly Galbraith have got the latest weekly fitness tip from our series on Mastering the Basics! This week's tip is on Mastering the Squat!
Just about everyone has performed a squat before, but have you ever taken the time to really examine your form? Watch the video below to learn key tips on performing a correct squat.
If you need some extra motivation or would like to see what workouts Molly Galbraith is logging on Exercise.com, follow her to get a glimpse of her style of training!
Also, be sure to Like Girls Gone Strong on Facebook to stay on top of all the latest updates!

Exercise.com has a wide variety of experts who are willing to help with your fitness needs.
Join our Exercise.com PRO membership and have access to over 200+ professional workout plans, expert videos to supplement your workout plan and unlimited "Ask a Trainer" Questions.
Sign up to join our PRO membership and get access to Molly's exercise plans!