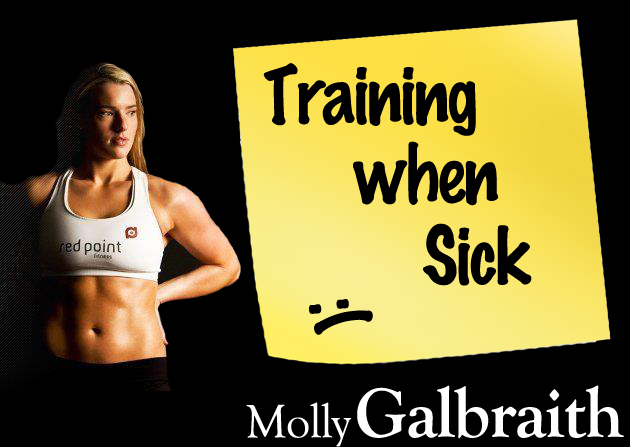 We all hate being sick, but especially when it gets so bad that it cuts into our training! Is it ever healthy to work out while feeling under the weather?
Exercise.com fitness expert Molly Galbraith is here to talk to us about what to do when you are sick during training. Check out the video below:
For a complete list of Molly's previous fitness tips, scroll to the bottom of "Introducing Fitness Tips with Molly Galbraith!"

Next week Molly Galbraith will be starting a new series, and you won't want to miss it! Be sure to keep checking the Exercise.com Blog for her next fitness tip, user stories, interviews and more!
If you haven't looked into PRO membership yet, you're missing out! PRO members get unlimited Ask a Trainer questions, access to our hundreds of workout plans, advanced workout stats, and some more exciting features we will be announcing soon!
Sign up to join our PRO membership and get access to Molly's exercise plans!