Click here for rankings table and here to view interactive graphics.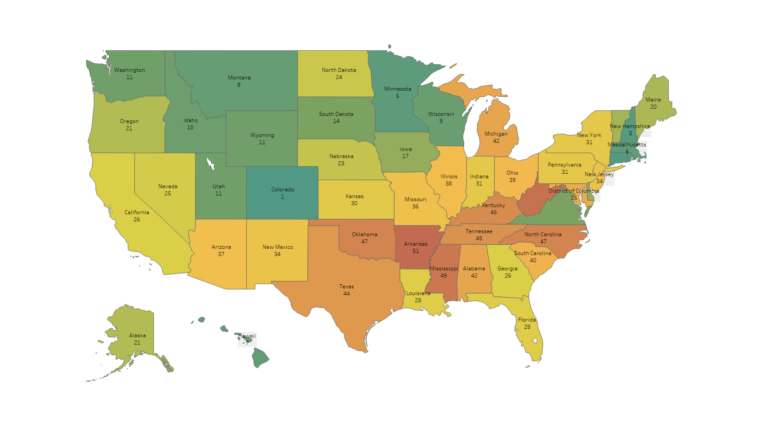 As one of the greatest heavyweight boxers of all time said,
"To enjoy the glow of good health, you must exercise." – Gene Tunney
Being fit and staying fit isn't a hobby; it's a lifestyle that requires hard work.
Yes, research shows that obesity has 40 percent genetics and 60 percent environment to blame, but don't let that be your excuse!
You might have "bad" genes, a sedentary job, or be surrounded by unhealthy temptations, but only you determine how active and fit you truly are.
Humans are creatures of habit by nature. So, develop a routine centered on healthy habits.
Methodology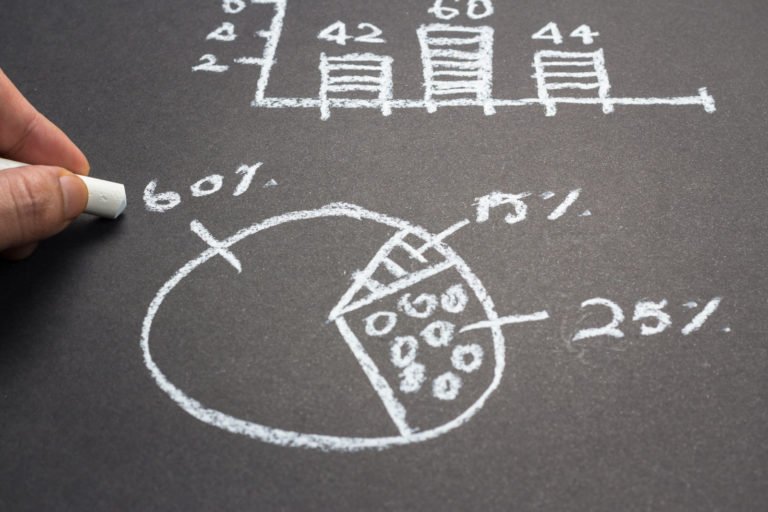 Our ranking of the 50 states (plus the District of Columbia) was determined by two factors:
Obesity Prevalence – Higher percentage = lower ranking
Number of Gyms – Higher total count = higher ranking
These top 10 states have the lowest percentage of obesity and the highest number of fitness centers in our nation.
Our totals are based on the 14 largest gym chains in America:
24 Hour Fitness
Anytime Fitness
Crossfit
Crunch Fitness
Curves Fitness
Equinox
Gold's Gym
LA Fitness
Life Time Fitness
Orange Theory Fitness
Planet Fitness
Snap Fitness
World Gym
YMCA
Clear here to see the complete data for the 50 states (plus DC) in our study.
These Are the 10 Fittest States in America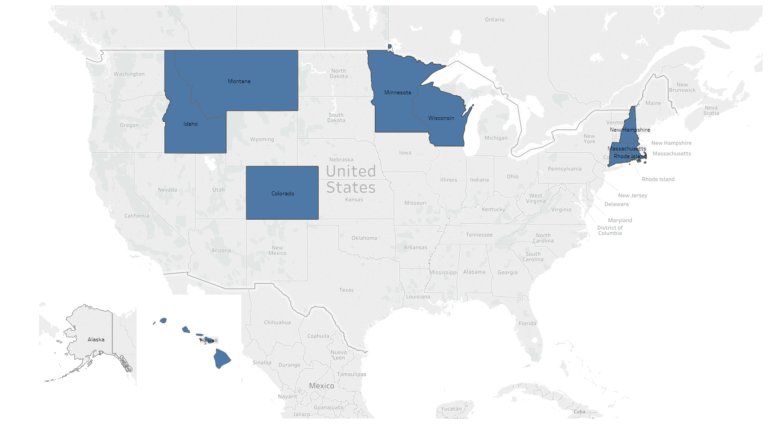 Click here to view our interactive graphics
There are over 36,540 gyms across America, which puts American #1 for having the most facilities dedicated to fitness in the world.
You know what else we are #1 for? Being obese.
Even with the most gyms, we still manage to be the most obese country in the world. Sad, huh?
38.2 percent of the U.S. population (aged 15 and up) are obese.
That's compared to Japan's mere 3.7 percent. In our country, obesity rates have doubled for adults and more than tripled for children since the 1980s!
We must change this trend. Fortunately, parts of the U.S. are putting in the work to stay fit.
#10 – Idaho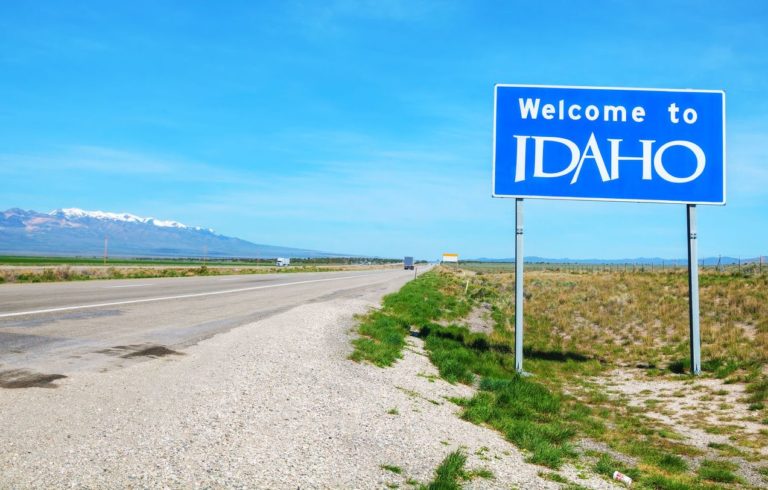 Obesity Ranking: 14th place
Total Gyms Ranking: 18th place
U.S. Region: Mountain
Idaho is doing better than most states, but obesity here is on the rise — 27.4 percent now compared to 18.4 in 2000.
Thankfully, Idaho leaders realize the dangers of obesity and have signed over 10 policy actions to get control over this epidemic.
With 102 total, Idaho residents have 6.06 gyms for every 100k residents, and that's just one of many ways Idahoans can stay active. Known as "A Trout Fishing Paradise," this state offers some of the best spots to fish in the world.
#9 – Wisconsin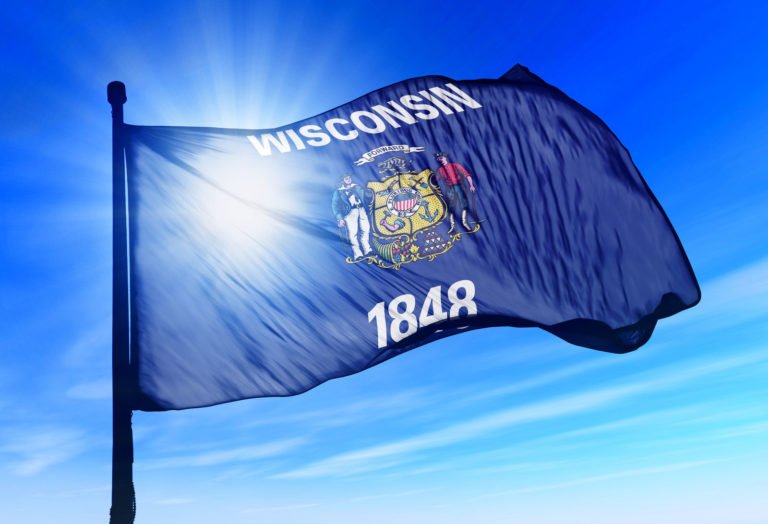 Obesity Ranking: 28th place
Total Gyms Ranking: 3rd place
U.S. Region: East North Central
Wisconsin is home to 431 gyms, BUT, it's also home to "Cheeseheads" who enjoy lots of fair foods, brandy, beer, fish fries, potato pancakes, cream puffs, and of course cheese!
Those foods, drinks, tailgating, and dedicated spectating are all probably to blame for 30.7 percent of Wisconsin's population being obese.
At least Wisconsinites also take hunting seriously, which is another way to stay fit in addition to visiting those gyms.
#8 – Montana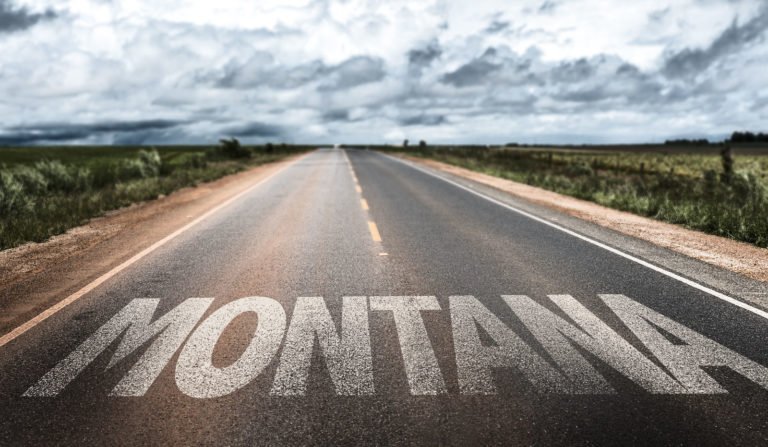 Obesity Ranking: 7th place
Total Gyms Ranking: 23rd place
U.S. Region: Mountain
Montana may only have 59 gyms, but the "Land of Shining Mountains" is full of thrill-seekers, ranchers, farmers, hikers, hunters, fisherman, skiers, snowshoers, bull riders, and even ax-throwers who prove you don't always need a gym to stay fit.
People here also work hard with the majority of Montana's economy relying on farming, ranching, and the mining of oil, gas, coal, and even hard rock . . . not many cushy office jobs here.
Montana earns its spot as a top ten fittest state, but it still has a way to go with its current 25.5 percent obesity prevalence.
#7 – Hawaii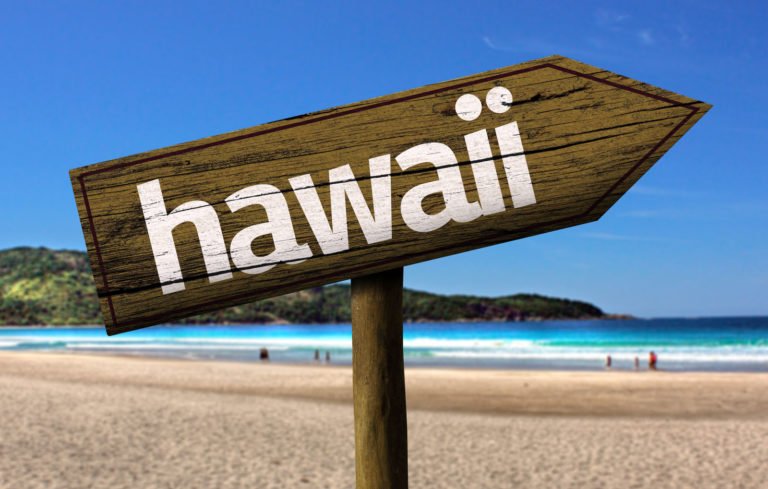 Obesity Ranking: 4th place
Total Gyms Ranking: 22nd place
U.S. Region: Pacific
This gorgeous U.S. island may only have 81 gyms, but its yearlong warm weather and world-renowned outdoor activities help keep its residents fit.
The 23.8 percent obesity prevalence might actually stem from poor eating habits. Hawaii consumes more cholesterol and fat-packed SPAM than any other state — a shocking seven million cans a year.
With some wholesome food choices, Hawaii could soon become the healthiest state in America.
#6 – Massachusetts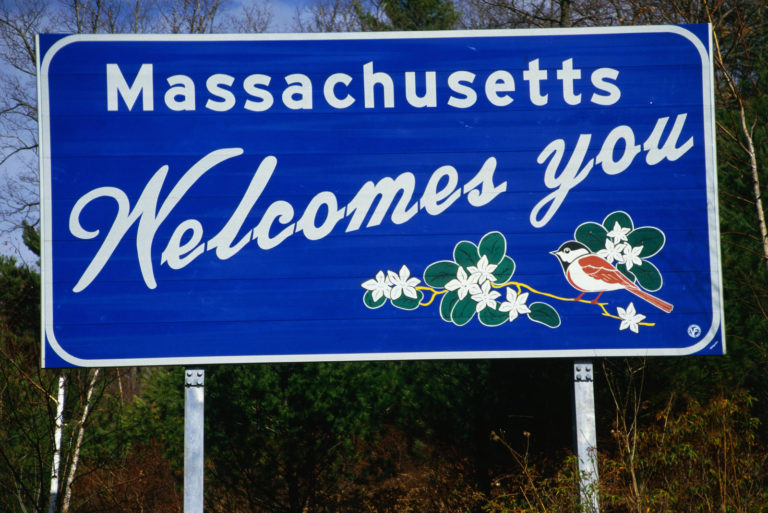 Obesity Ranking: 3rd place
Total Gyms Ranking: 19th place
U.S. Region: New England
One of the very first U.S. colonies is still forging the way . . . this time in regards to fitness.
With a 23.6 obesity prevalence, Massachusetts is the third least obese state offering 412 gyms.
"Bostonians tend to live the life of the mind, which is why staying fit for us often involves more than a treadmill and a Nicki Minaj soundtrack." – Boston Magazine
Mass residents are passionate about biking, running, walking, skiing, hiking, and eating locally grown foods.
#5 – Minnesota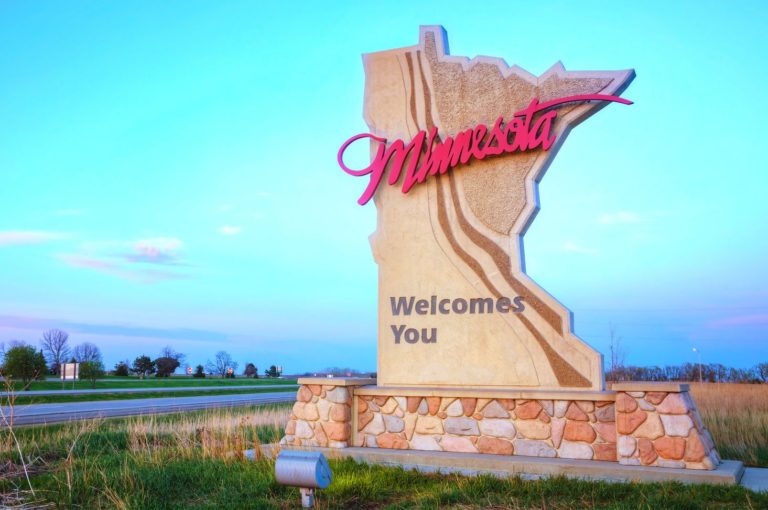 Obesity Ranking: 18th place
Total Gyms Ranking: 1st place
U.S. Region: West North Central
Minnesota still has a way to go with 27.8 percent of its population being obese, but the residents here certainly have the means to get fit considering they live in the state with the most fitness centers!
There's a total of 571 gyms in Minnesota, which means there are 10.34 gyms for every 100k person (birth and up). That's a lot of choices!
Maybe Minnesota still struggles with obesity because of the favorite foods there:
The seemingly endless winters and mountains of snow could be partly to blame as well.  If Minnesotans took advantage of all those gyms, I'm sure they'd soon be living in the fittest state in our country!
#4 – Rhode Island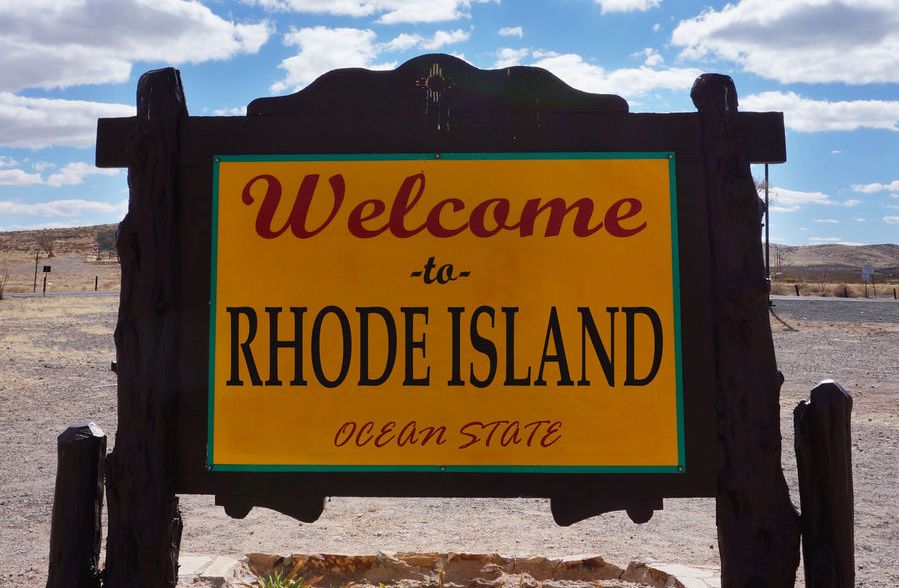 Obesity Ranking: 11th place (tied)
Total Gyms Ranking: 7th place
U.S. Region: New England
Like most of the U.S., Rhode Island's obesity prevalence is on the rise — 26.6 percent now compared to 16.9 in 2000. You might know why when you learn that Providence, RI was named the "Best Foodie City" in America by Travel + Leisure . . . lots of yummy temptations.
Fortunately, Rhode Island is on the right track with its "Get Fit, Rhode Island" Wellness Initiative, which offers advice, support, and even healthy recipes.
With many gyms to choose from, Rhode Islanders should be able to maintain their status as a top five fittest state!
#3 – New Hampshire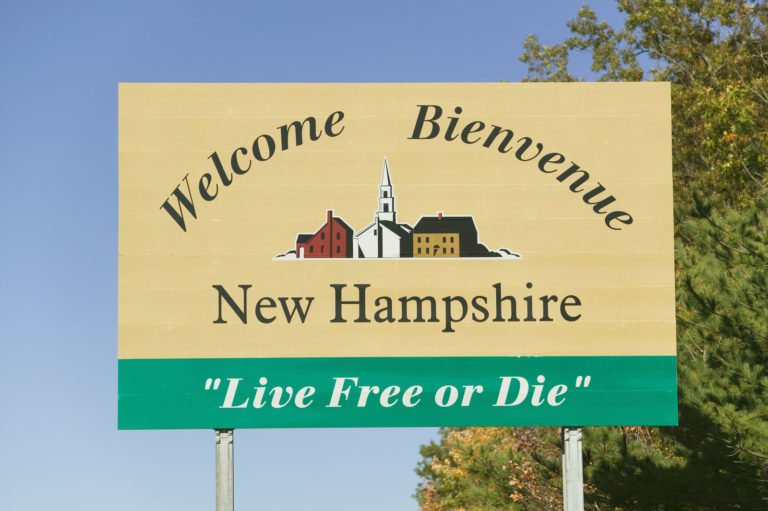 Obesity Ranking: 11th place (tied)
Total Gyms Ranking: 5th place
U.S. Region: New England
New Hampshire and Rhode Island tied for 11th place for the least obese states in America. New Hampshire won the tie thanks to having more gyms per capita.
Not only is New Hampshire ranked fourth for providing the best health care in our nation by U.S. News and World Report, it is also in USA Today's top 10 for the best hiking spots.
The Granite State is home to the tallest mountain in the Northeast, Mount Washington, and a spectacular 20,274 stunning summits to keep its citizens fit.
#2 – Connecticut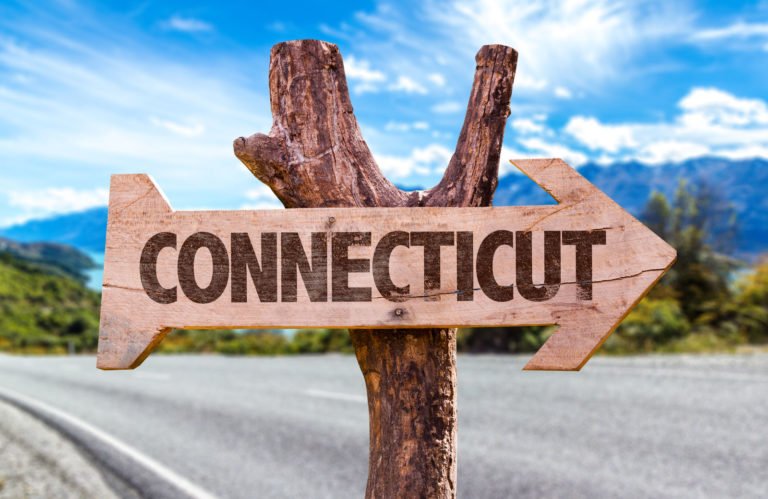 Obesity Ranking: 10th place
Total Gyms Ranking: 2nd place
U.S. Region: New England
Twenty-six percent of Connecticut residents are obese, which isn't that bad compared to most states (it exceeds 35 percent in five states!).
What's impressive is that this tiny state, third smallest in America, manages to offer 272 centers dedicated solely to fitness.
Sadly, our second fittest state has other health concerns. It has been reported that Connecticut has the highest levels of air pollution in the Northeast. A study completed in the fall of 2016 found that Connecticut's toxic air is causing over 150 deaths and just under 500 severe illnesses each year.
#1 – Colorado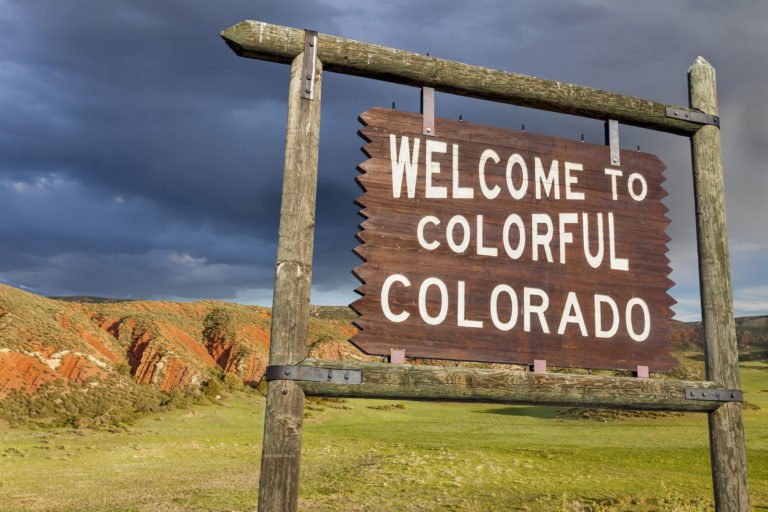 Obesity Ranking: 1st place
Total Gyms Ranking: 8th place
U.S. Region: Mountain
Not only is Colorado the Fittest State in our entire country, but it has maintained this status for over a decade, which is downright remarkable.
How the fittest state in America compares to the rest:
Highest rate of physical activity
Lowest rate of adult obesity
Lowest rate of adult diabetes
Second-lowest rate of hypertension
Third-lowest rate of overweight children
Fifth-lowest rate of obese children
Second-lowest rate of obesity in two to four-year-olds on WIC
Besides going to one of Colorado's 394 fitness centers, Colorado has a lot to offer for adventures in the great outdoors.
We could all learn a thing or two from Coloradans. Their way of life is the healthiest across the U.S.!
Get Up and Out!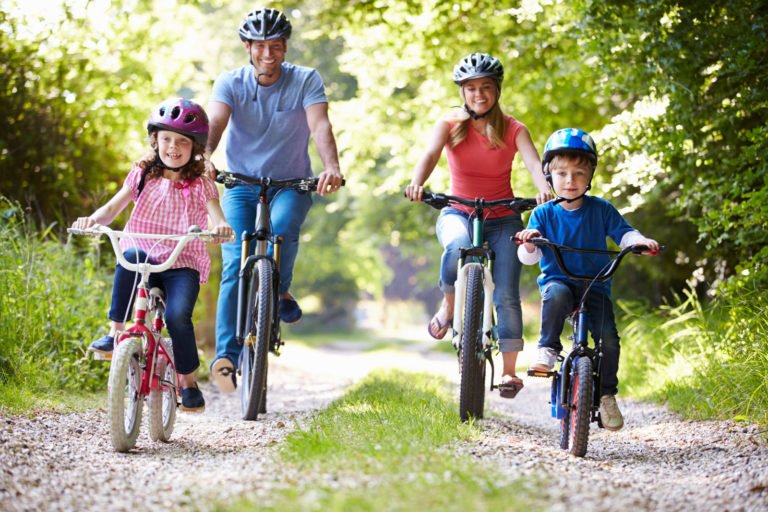 The Fittest Region in America is New England with four out of the ten fittest states all located there. The rest of the U.S. has a lot to learn from New England about living well.
The 10 Fittest States all have three major similarities:
Lowest rates of obesity
Highest number of gyms
Most outdoor passions
Research has proven that people are more motivated to exercise when they are outdoors and that nature even improves a person's mental state making cramps and fatigue less noticeable. A study done by Texas State University found that athletes performed better when they were surrounded by greenery.
Eat healthy foods, take advantage of your state's gyms, find hobbies that keep you moving, and get outside!
Help your state become the fittest in America — and stay there. There's no time like the present to fight back against our nation's current leading cause of preventable death.

Complete Rankings: The Fittest States in America
– To sort the table by category, click on header columns.
– Click here for the full stats and sources for each category. For all media inquiries, please email: Josh Barnes
| State | Obesity Prevalence | Obesity Prevalence Rank | Number of Top Gyms | Population | Gyms per Capita (100k) | Top Gyms Rank | Total Score | Final Rank | Region | Region Average Rank |
| --- | --- | --- | --- | --- | --- | --- | --- | --- | --- | --- |
| Alabama | 35.70% | 48 | 268 | 4,863,300 | 5.51 | 26 | 74 | 42 | East South Central | 46 |
| Alaska | 31.40% | 31 | 46 | 741,894 | 6.20 | 15 | 46 | 21 | Pacific | 17 |
| Arizona | 29% | 22 | 330 | 6,931,071 | 4.76 | 42 | 64 | 37 | Mountain | 17 |
| Arkansas | 35.70% | 48 | 134 | 2,988,248 | 4.48 | 49 | 97 | 51 | West South Central | 43 |
| California | 25% | 5 | 1,775 | 39,250,017 | 4.52 | 47 | 52 | 26 | Pacific | 17 |
| Colorado | 22.30% | 1 | 394 | 5,540,545 | 7.11 | 8 | 9 | 1 | Mountain | 17 |
| Connecticut | 26% | 10 | 272 | 3,576,452 | 7.61 | 2 | 12 | 2 | New England | 9 |
| Delaware | 30.70% | 28 | 60 | 952,065 | 6.30 | 14 | 42 | 17 | South Atlantic | 31 |
| District of Columbia | 22.60% | 2 | 34 | 681,170 | 4.99 | 37 | 39 | 16 | South Atlantic | 31 |
| Florida | 27.40% | 14 | 1,009 | 20,612,439 | 4.90 | 39 | 53 | 28 | South Atlantic | 31 |
| Georgia | 31.40% | 31 | 587 | 10,310,371 | 5.69 | 21 | 52 | 26 | South Atlantic | 31 |
| Hawaii | 23.80% | 4 | 81 | 1,428,557 | 5.67 | 22 | 26 | 7 | Pacific | 17 |
| Idaho | 27.40% | 14 | 102 | 1,683,140 | 6.06 | 18 | 32 | 10 | Mountain | 17 |
| Illinois | 31.60% | 34 | 674 | 12,801,539 | 5.26 | 32 | 66 | 38 | East North Central | 32 |
| Indiana | 32.50% | 41 | 403 | 6,633,053 | 6.08 | 17 | 58 | 31 | East North Central | 32 |
| Iowa | 32% | 38 | 232 | 3,134,693 | 7.40 | 4 | 42 | 17 | West North Central | 21 |
| Kansas | 31.20% | 30 | 164 | 2,907,289 | 5.64 | 24 | 54 | 30 | West North Central | 21 |
| Kentucky | 34.20% | 45 | 219 | 4,436,974 | 4.94 | 38 | 83 | 46 | East South Central | 46 |
| Louisiana | 35.50% | 47 | 340 | 4,681,666 | 7.26 | 6 | 53 | 28 | West South Central | 43 |
| Maine | 29.90% | 25 | 78 | 1,331,479 | 5.86 | 20 | 45 | 20 | New England | 9 |
| Maryland | 29.90% | 25 | 270 | 6,016,447 | 4.49 | 48 | 73 | 41 | South Atlantic | 31 |
| Massachusetts | 23.60% | 3 | 412 | 6,811,779 | 6.05 | 19 | 22 | 6 | New England | 9 |
| Michigan | 32.50% | 41 | 516 | 9,928,300 | 5.20 | 33 | 74 | 42 | East North Central | 32 |
| Minnesota | 27.80% | 18 | 571 | 5,519,952 | 10.34 | 1 | 19 | 5 | West North Central | 21 |
| Mississippi | 37.30% | 50 | 136 | 2,988,726 | 4.55 | 44 | 94 | 49 | East South Central | 46 |
| Missouri | 31.70% | 35 | 329 | 6,093,000 | 5.40 | 28 | 63 | 36 | West North Central | 21 |
| Montana | 25.50% | 7 | 59 | 1,042,520 | 5.66 | 23 | 30 | 8 | Mountain | 17 |
| Nebraska | 32% | 38 | 135 | 1,907,116 | 7.08 | 9 | 47 | 23 | West North Central | 21 |
| Nevada | 25.80% | 9 | 142 | 2,940,058 | 4.83 | 40 | 49 | 25 | Mountain | 17 |
| New Hampshire | 26.60% | 11 | 97 | 1,334,795 | 7.27 | 5 | 16 | 3 | New England | 9 |
| New Jersey | 27.40% | 14 | 405 | 8,944,469 | 4.53 | 46 | 60 | 34 | Mid-Atlantic | 32 |
| New Mexico | 28.30% | 19 | 100 | 2,081,015 | 4.81 | 41 | 60 | 34 | Mountain | 17 |
| New York | 25.50% | 7 | 615 | 19,745,289 | 3.11 | 51 | 58 | 31 | Mid-Atlantic | 32 |
| North Carolina | 31.80% | 36 | 451 | 10,146,788 | 4.44 | 50 | 86 | 47 | South Atlantic | 31 |
| North Dakota | 31.90% | 37 | 52 | 757,952 | 6.86 | 11 | 48 | 24 | West North Central | 21 |
| Ohio | 31.50% | 33 | 598 | 11,614,373 | 5.15 | 34 | 67 | 39 | East North Central | 32 |
| Oklahoma | 32.80% | 43 | 179 | 3,923,561 | 4.56 | 43 | 86 | 47 | West South Central | 43 |
| Oregon | 28.70% | 21 | 226 | 4,093,465 | 5.52 | 25 | 46 | 21 | Pacific | 17 |
| Pennsylvania | 30.30% | 27 | 674 | 12,784,227 | 5.27 | 31 | 58 | 31 | Mid-Atlantic | 32 |
| Rhode Island | 26.60% | 11 | 76 | 1,056,426 | 7.19 | 7 | 18 | 4 | New England | 9 |
| South Carolina | 32.30% | 40 | 267 | 4,961,119 | 5.38 | 29 | 69 | 40 | South Atlantic | 31 |
| South Dakota | 29.60% | 24 | 60 | 865,454 | 6.93 | 10 | 34 | 14 | West North Central | 21 |
| Tennessee | 34.80% | 46 | 342 | 6,651,194 | 5.14 | 35 | 81 | 45 | East South Central | 46 |
| Texas | 33.70% | 44 | 1,409 | 27,862,596 | 5.06 | 36 | 80 | 44 | West South Central | 43 |
| Utah | 25.40% | 6 | 165 | 3,051,217 | 5.41 | 27 | 33 | 11 | Mountain | 17 |
| Vermont | 27.10% | 13 | 33 | 624,594 | 5.28 | 30 | 43 | 19 | New England | 9 |
| Virginia | 29% | 22 | 571 | 8,411,808 | 6.79 | 12 | 34 | 14 | South Atlantic | 31 |
| Washington | 28.60% | 20 | 467 | 7,288,000 | 6.41 | 13 | 33 | 11 | Pacific | 17 |
| West Virginia | 37.70% | 51 | 83 | 1,831,102 | 4.53 | 45 | 96 | 50 | South Atlantic | 31 |
| Wisconsin | 30.70% | 28 | 431 | 5,778,708 | 7.46 | 3 | 31 | 9 | East North Central | 32 |
| Wyoming | 27.70% | 17 | 36 | 585,501 | 6.15 | 16 | 33 | 11 | Mountain | 17 |