Common wisdom to lose weight is to spend hours upon grueling hours doing mindless, tedious, soul sucking endurance style cardio sessions. But what if that's all wrong? What if the best cardio for weight loss is… NOT DOING ANY CARDIO (or very little cardio) at all?
According to our nifty burning calories guide, the average person burns 8-10 calories per minute lifting weights! (for the record, if you aren't following one of our workout plans and logging your workouts with our workout logger then you are missing out because every time you log a workout your estimated calories burned are calculated for you – check it out here where you can see that I burned 336 calories for my most recent legs workout)
A recent study from the University of Southern Maine showcases that weight training may just be a whole lot better than cardio for burning calories.
OK, so far maybe some of you still aren't convinced that weight training is better than cardio for burning calories so let's take more of a visual approach. The average sprinter's workout involves a mix of yep, you guessed it, sprints, but also a good mix of weight training. The average marathon runner's workout on the other hand is almost always 100% pure cardio…hours and hours of cardio.
Who would you rather look like?

As all of the CrossFit folks like to remind us – who would you rather look like: an emaciated, half-dead marathoner or a functionally strong, muscular sprinter?
Maybe it's time to "Kiss Cardio Goodbye, and Lose Weight". Jim Karas certainly thinks so. "Cardio kills," says Jim Karas in his new book, "The Cardio-Free Diet."
"Cardiovascular exercise kills a weight-loss plan, your internal organs, your immune system, your time and your motivation. If your true goal is to lose weight, interval strength training is the only way to go," says Karas, an ABC News correspondent, celebrity trainer and fitness expert.
Come on guys, would we rather look like an Olympic sprinter or a marathon runner?
Ladies, lest you think that this just applies to the guys. Here are a few photos for you to consider:

Maybe those hours and hours of time on the elliptical machine, stair stepper, and treadmill would be better spent on a good balanced weight training + cardio program (if you aren't sure where to start then check out the Women's Beginner Workout Plan or the Men's Beginner Workout Plan or our full list of workout plans).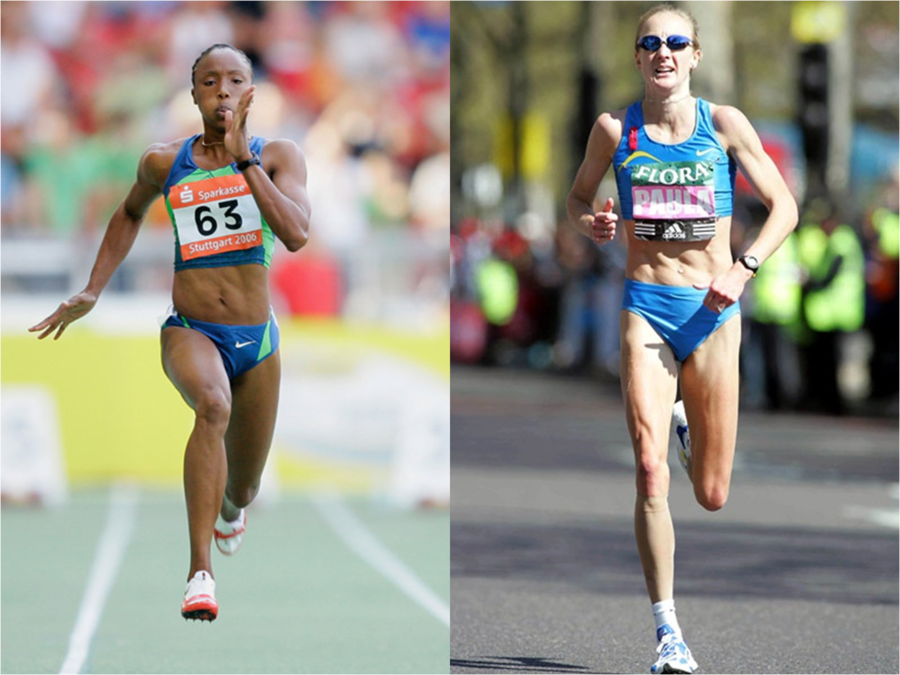 Maybe it's time to rethink the assumption that the best cardio for losing weight, the best cardio for abs, the best cardio for looking flat out in shape is to slave through the drudgery of hours upon hours of running?
Is cardio good for weight loss? Sure! But it should remain only a part of a well balanced approach that includes a great workout plan with some element of weight training, great diet, and great sleep and other lifestyle habits.
If you are looking for a great place to start then check out the Weight Loss Workout Plan and don't delay – start seeing results without the mind numbing hours of endless cardio sessions now!