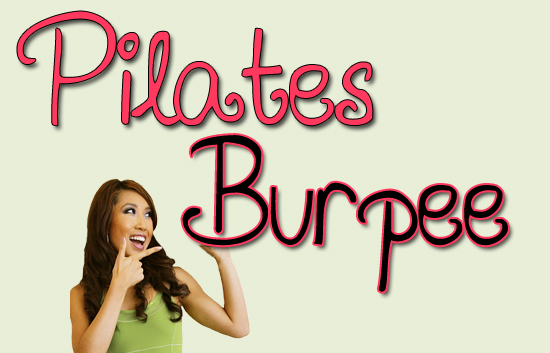 Have you ever wondered how you might stack up against all of the other Blogilates fans out there? We're excited to announce that we're giving you a chance to challenge yourself to really "Train Insane" by going all out in the Blogilates.com Pilates Burpees Battle!
Hope you've been practicing, and good luck!
About Battles on WeightTraining.com
Fitness battles are designed to get you motivated to work harder than ever before, because no one likes losing! Our system will keep track of everything for you automatically as you log your workouts.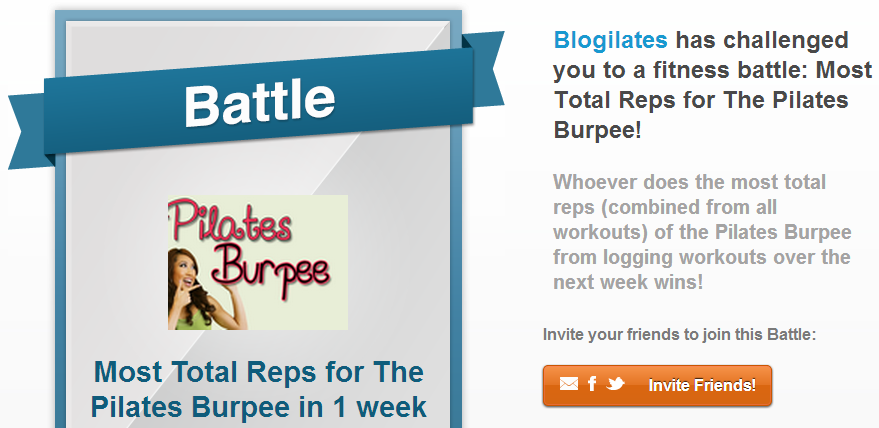 Our Battles are 100% Free, and make it easy for you to challenge a friend (or the whole WeightTraining.com community) to stay motivated in your workouts and crush your exercise goals!
Why join the Pilates Burpee Battle?
As if improving yourself by performing as many Pilates Burpees as you can in a week isn't motivation enough, we'll be giving away an awesome prize pack each of the 7 days that the battle is going on! The winners will be randomly chosen from among active battle participants.
Here's what's included in the daily prize packs:
One year of WeightTraining.com PRO Membership ($49.99 value)
American Apparel WeightTraining.com Tank Top
Your choice of Blogilates.com shirt
WeightTraining.com Wristband
There will also be one Grand Prize given to the person with the most Facebook Likes on their WeightTraining.com profile page at the end of the battle. Just tell as many friends as you can to visit your Profile and click the Like button (in the top right corner above your total points) – it's that easy!

The Grand Prize is the winner's choice of any oGorgeous gym bag or yoga bag! Awesome!!!
On top of that, you're joining in a huge Blogilates community event, where you'll be able to see everyone's hard work adding up with each new logged workout! We're looking forward to seeing some awesome numbers!
How to Participate
How does it all work? Here's everything you need to set yourself up for success:
1. Sign up for your WeightTraining.com account, if you haven't already.
2. Accept Cassey's challenge in the Blogilates.com Pilates Burpees Battle.
3. Invite your friends to join via Facebook and Twitter, because more people = more fun!
4. After the Battle starts on October 29, start logging those Pilates Burpees via our workout logger! (See the video below)
That's it, you're all set to start cranking out those Pilates Burpees! It all starts October 29, so you have plenty of time to invite as many friends as you can!
Be sure to follow @WeightTraining on Twitter and Like our Facebook Page to receive all the lastest community updates!