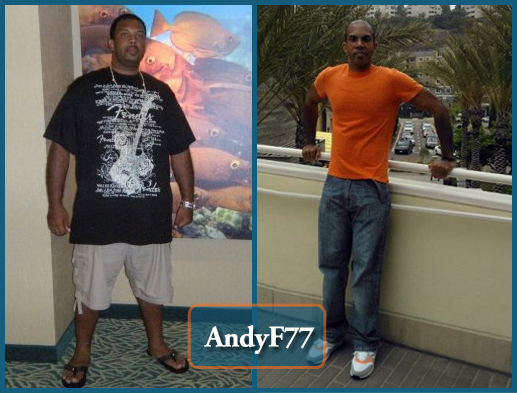 Exercise.com would like to introduce you to a man that has seen incredible results through hard work and a desire to change!
Exercise.com PRO User: AndyF77 has gone from being overweight to a lean and fit workout machine! AndyF77 has worked his way through the ranks and has made it to a site rank of #10! Nice work!
Tell us a little about your background, where you're from, and what your fitness journey has been like.
My name is Andrew, and I grew up in Jamaica, Queens. For as long as I can remember, I've always been a fairly big guy. Despite having an active lifestyle in my younger years running around the neighborhood, riding bikes, and playing basketball.
I packed on some serious weight in the name of all things pastry. Now combine that with eating fast food and you've got yourself one big recipe for disaster!
I struggled with my weight all the way up until my junior year in college. My sister had recently lost some weight, and I wanted to give it a try, so I decided to go on a "diet." I paid very close attention to what I ate, and performed cardio for about an hour or more a day.
Little by little the weight came off, and in a few months I dropped approximately 80 lbs. However, my achievement was short-lived.
In my senior year of college, I focused all my time and energy into my internship and remaining classes, and paid less attention to working out and eating right.
It was such a stressful time that before I even realized it, I had stopped working out and was making poor food choices all over again. The end result? I packed on all the weight I worked so hard to lose in the first place.
But despite all of that, I managed to come back, one more time.
Who/what got you started with working out? How long have been working out consistently?

A combination of things motivated me to begin working out. The first was my co-worker Phil. He had lost an incredible amount of weight, and he looked amazing! I was awe-struck by his transformation and knew that I wanted to do the same.
The second thing that motivated me was my degrading health. I couldn't take two steps without getting winded and becoming drenched in sweat. As if that weren't bad enough, I had to take nitrates for chest pain, and a diuretic for high blood pressure.
You would think that this was enough to evoke a lifestyle change, but with everything going on, I still did nothing.
Then one day I thought about what life would be like if I weren't around. How would my family react? How would my nieces and nephews be impacted by it? This was my tipping point, and from that point on I started working on losing the weight.
To-date, I've been working out consistently for about 4 years and have lost a total of 140lbs!
What are your current workout goals?
My goal in general is to stay fit and healthy, but I would also like to build strength and put on some muscle mass.
How often do you like to change up your workouts?

When I first started training with weights I would change my routine whenever I hit a plateau. Plateaus were usually a good indicator that my body had adapted to my routine and that it was time for a change.
As I continued to train and gained more knowledge I discovered that it became unnecessary to switch routines frequently.
I could avoid hitting a plateau by making tweaks to the weight, sets, reps and even the order in which each exercise was performed in my existing routine.
What's your least-favorite way to exercise?
Performing steady-state cardio would probably be my least favorite way to exercise. When I started my weight-loss regimen; steady-state cardio was what I used to burn off the calories and shed those pounds!
The downside to performing steady-state cardio, however, is that you get bored very quickly! In order to combat the boredom, I watched movies on my iPod Touch.
What's your favorite post-workout meal?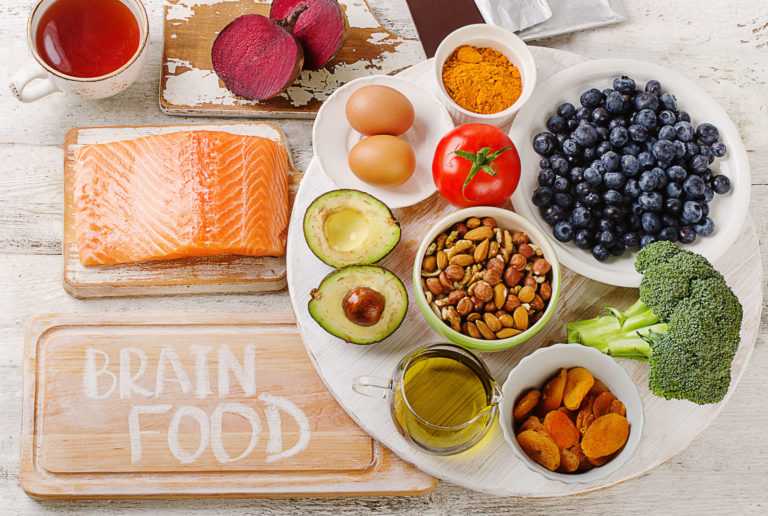 My post-workout meals are usually nothing fancy: typically include grilled chicken, sweet potatoes and some veggies. My favorite post-workout meal would have to be a homemade Chicken Shawarma Wrap.
The wrap is created using one whole wheat wrap, 2 Tbsps of hummus, shredded chicken, sweet corn, cooked beets, diced tomatoes, diced cucumber, lettuce, and is topped off with freshly made Tzatziki sauce!
What's your favorite non-healthy food?
By far, my absolute favorite non-healthy food would have to be fudgy chocolate cream cheese brownies. I can and actually have eaten an entire pan all by myself!
What's the best fitness advice you've been given?
"Strive to be a better version of who you were yesterday." This advice is great because it teaches you to never settle. Regardless of what you've achieved or accomplished you should always seek to constantly improve yourself.
I love this quote even more so because it can be applicable to not only fitness but to so many other aspects of your life.
Finally, give us an interesting fact about yourself to remember you by!

Last year I entered the Stephen Siller Tunnel to Towers run and emerged victorious! It was one of the most exhilarating feelings in the world! Next year, I plan on working on my conditioning a bit more so that I can compete in a Spartan Race!
Exercise.com would like to thank AndyF77 for sharing his story with our community.
It is such an encouragement to see people continually changing their lifestyle and achieving results! Keep up the hard work and continue to encourage other people with your story.