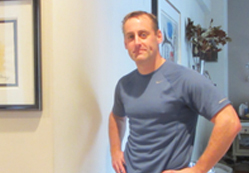 Success in weight loss and fitness can only be achieved through dedication and perseverance. Exercise.com user JMolesworth1 is a testament that hard work pays off.
After finally figuring out what works for his body type, JMolesworth1 used Exercise.com to implement new techniques and track his results.
The competitive, yet encouraging atmosphere of Exercise.com has helped him lose weight, gain muscle and drastically reduce his body fat percentage.
Please share with us how you first got into fitness, and what your journey has been like.
I have always been active. But I was more of a weekend warrior, rather than being serious about being in shape. I took things for granted. When I hit 40, I realized things weren't getting easier.
My back was hurting more and I was way too sluggish too often. Being in the wine industry means a level of eating and drinking that is not normal, and I could see down the road that if I didn't make a change, I could really have struggles the older I got.
That was the first alarm bell for me…
So I worked with a trainer off and on for two years and it helped – I gained some muscle and lost a little weight, plus I learned how to set up an exercise routine and make exercise a part of my regular routine.
But I never really broke through. When I traveled, I would lose my exercise routine and things would degrade quickly. I would then spend time trying to get back to where I was before a trip.
It was one step forward, one step backwards. It was getting frustrating.
Then I read an article that detailed a scientific study about how people are genetically predisposed to either weight training or cardio and not all exercise works for all people. You have to figure out what works for you, specifically.

So I started running. I hated it at first, but only because it showed how out of shape I was. And that frankly, ticked me off. So, I motivated myself to keep at it, going a little farther or little faster every day.
I found the RunKeeper app and used one of their training programs and pretty soon the weight just came shredding off.
From June 1, 2012 to Christmas of 2012 I dropped 40 lbs, going from an out of shape 215 pounds and over 27% body fat to a lean 175 and 21% body fat.
Some diet changes definitely helped too. I then added weights back into my routine and am now at 185 pounds and 20% body fat, and I really like the muscle that I've added. I don't want to be too big – I like a leaner, healthier look.
Seeing the progress I've made is all the motivation I need to keep it here. And I've made my tailor very happy as I've had to have all my suits and pants redone!
How did you discover Exercise.com, and how has using this site impacted your fitness goals?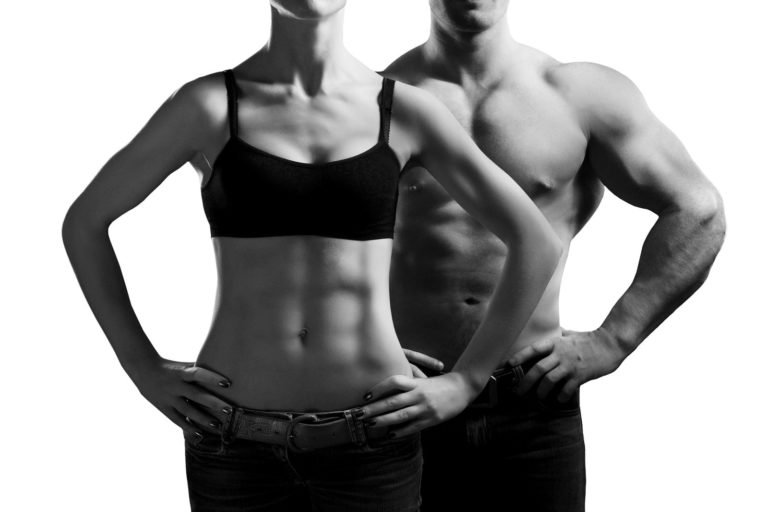 I found the Exercise.com website and app by using RunKeeper, my running app which I love. RunKeeper was very motivational for me, as it helped me quantify my progress and pushed me to do more running.
Exercise.com has done the same for me as I've added weights and full body workouts into my routine. It quantifies for me what I am doing and gives me the data I need to make sure I am progressing overall while also diversifying my workouts.
With the list of exercises to choose from, I find myself trying new things. I always use the short videos too, to make sure I am using proper form and technique.
And of course, getting those points and moving up the leader board in a challenge is fun — I just wish a calf raise wasn't worth the same as a kettlebell swing. Some people jack up their point very easily!
But overall, it's pushed me to do more than I would normally, and in so doing I keep setting new goals, whether it's a new high weight, number of reps or a new exercise.
How have your views on nutrition changed throughout the course of becoming more fit, and how do you implement them into your diet?
At one point, I wrote down everything I ate, the time, and then weighed myself every day. I noticed certain food seemed to stick with me longer, even if I ate them in small amounts.
Red meat and cheese were the culprits – probably no surprise there. I cut those down dramatically and boosted the chicken, fish and leafy greens.
I never had much of a sweet tooth and always avoided soda or foods with high fructose corn syrup, so that wasn't a problem. But while I put a little less food on the plate, and keep the percentage of protein high to match carbs and fat, I don't over think my meals.
I don't want to feel like I am denying myself or not having fun. I enjoy food. So, I make adjustments elsewhere – such as cooking with olive oil instead of butter, putting a pile of shrimp on a bed of spinach instead of a pile of rice. I'm just trying to eat smarter.
In what other areas of your life have you noticed a difference since improving your overall health and fitness?
I sleep better at night and need less sleep overall. I digest meals easier. I don't get sluggish. I don't feel sore or beat up after a round of golf or a little yard work.
Traveling isn't as hard on me as it used to be (I travel a lot for work).
Where would you like to see yourself a year from now?

My dream is to be 185 pounds and 17 percent body fat. I'm 185 now and since losing the weight, it's been easy to maintain that level.
Exercise is part of my daily routing now and that won't change. But I seem stubbornly stuck at 20 percent body fat and can't get it any lower. So, I'll have to try and figure that out…
Tell our community an interesting fact about yourself.
I'm a professional wine taster and journalist. Therefore, I never complain about my job…
How You Can Join!
Exercise.com would like to extend our thanks to JMolesworth1 for his committment to our site and for telling his story.
If you are interested in sharing your user story, we would love to feature it on our blog! Leave a comment below and a representative of Exercise.com will contact you.
To learn more about becoming a PRO Member of Exercise.com, click here. You will gain access to thousands of workout plans, videos and diet guides.