Exercise.com: Your Schedulicity Alternative
| Fitness Software | | Schedulicity |
| --- | --- | --- |
| Nutrition | | |
| Dedicated Account Manager | | |
| Dedicated Zapier Support | | |
| Client Automation | | |
| Performance & Measurement Reports | | |
| TV Workouts | | |
| Offer Online Workout Memberships | | |
| Run Workout Challenges | | |
| Sell Workout Plans | | |
| Group Training | | |
| 1-1 Training | | |
| Custom Exercises | | |
| Websites | | |
| Marketing Integrations | | |
| Custom Branded | | |
| iOS & Android Apps | | |
| Online Training | | |
| Sell Products | | |
| Payment Processing | | |
| Gym / Facility Management | | |
| Exercise Library | | |
| Assessments | | |
| Client / Class Scheduling | | |
| Workout Creator / Logger | | |
| Business Dashboard Reports | | |
Why Choose Exercise.com?
Here are five reasons why fitness professionals use Exercise.com vs. Schedulicity.
Fitness Business Management Software to Run Your Business
Unlike Schedulicity, Exercise.com software is designed to have all components needed to run a fitness business in one place – making it easy and efficient to organize and grow your fitness business with client and class scheduling, check-ins, and billing — all from your custom-branded apps.
Fitness Business Management Software to Run Your Business
Unlike Schedulicity, Exercise.com software is designed to have all components needed to run a fitness business in one place – making it easy and efficient to organize and grow your fitness business with client and class scheduling, check-ins, and billing — all from your custom-branded apps.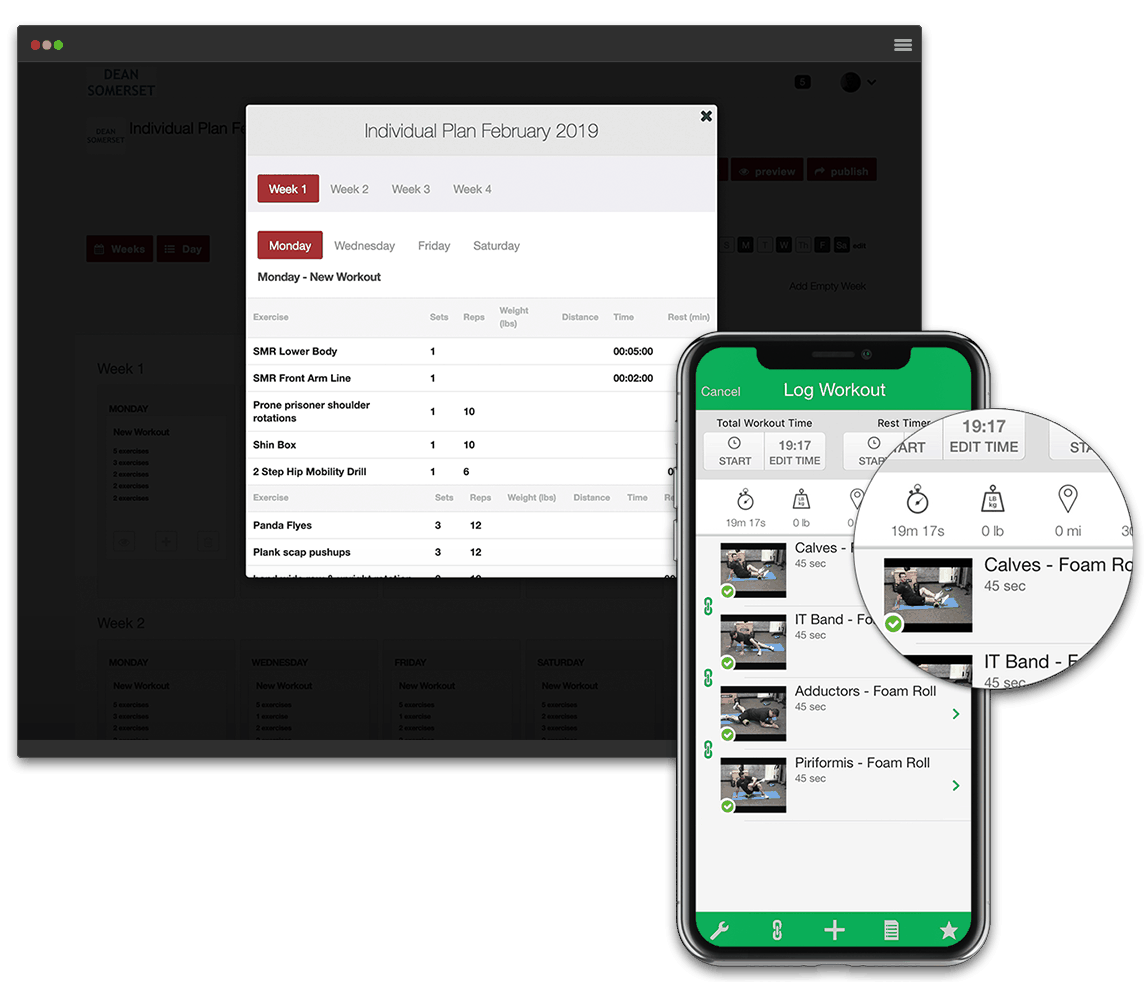 Workout Software to Power Your Training
Schedulicity does not offer workout software – an essential component for running a fitness business. The Exercise.com workout plan creator and exercise manager provide flexible solutions to save you time creating workouts with built-in integrations, tools, and more.
Ecommerce Software to Increase Revenue
Fitness professionals cannot use Schedulicity's limited ecommerce features to sell training packages, workout challenges, or single workout programs. Exercise.com, however, has full ecommerce capabilities allowing trainers to sell single workout plans, offer automated workout memberships, run workout challenges, and deliver individual training.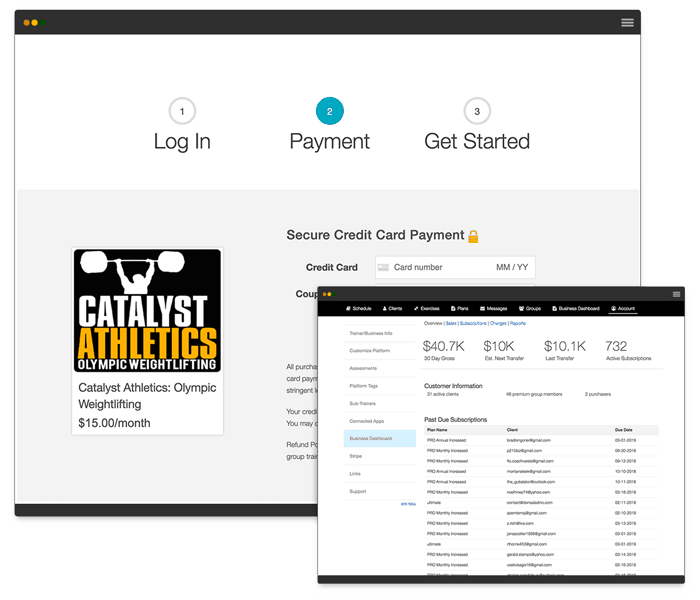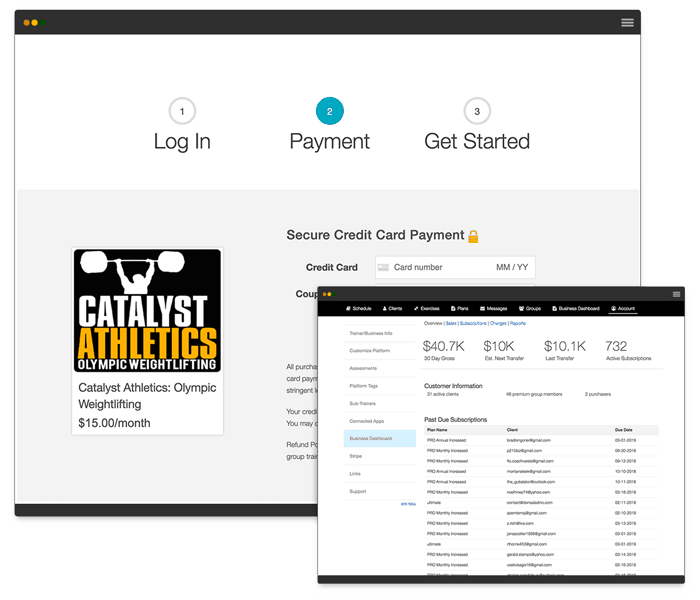 Ecommerce Software to Increase Revenue
Fitness professionals cannot use Schedulicity's limited ecommerce features to sell training packages, workout challenges, or single workout programs. Exercise.com, however, has full ecommerce capabilities allowing trainers to sell single workout plans, offer automated workout memberships, run workout challenges, and deliver individual training.
Assessment Software to Improve Client Engagement and Retention
Schedulicity lacks assessment software, but that's not the case with Exercise.com. Your clients will receive personalized assessments that deliver custom workouts for their individual needs – providing massive growth potential and saved time. All for one price. All on one platform.
Stand Out With Your Own Custom-branded Apps
Schedulicity's apps provide no options for designing custom exercises. Exercise.com, however, offers apps that are fully customized to make your life easier by providing your clients with a unified scheduling and workout experience with your brand displayed front-and-center.
Stand Out With Your Own Custom-branded Apps
Schedulicity's apps provide no options for designing custom exercises. Exercise.com, however, offers apps that are fully customized to make your life easier by providing your clients with a unified scheduling and workout experience with your brand displayed front-and-center.
If you're ready to get started with an easy-to-navigate, all-in-one fitness software, designed to fuel your business, request a demo with Exercise.com today.
And, if you want to see how Schedulicity's additional features stack up to Exercise.com software features, check out our in-depth guide below.
How do you use Schedulicity?
Schedulicity is a booking platform used by businesses in the service industry, catering to customers they serve with appointment making solutions.
In the arena of booking and scheduling, Schedulicty definitely makes a case for being one of the best products. If you're a fitness professional or in the health and wellness industry, however, read on to find out where Schedulicty came up short in meeting the needs of fitness business management and how Exercise.com compares.
Unless otherwise stated, all images and reviews below are of/about the Exercise.com'All-In-One Fitness Business Management software platform.
Schedulicity plans do come with some neat Schedulicity features like up to 10 free bookings per month, appointment and class calendars, unlimited class management, client management(not unlimited), reminder emails, and some basic marketing tools. They do have an iOS and Android app for your business as well.
You can add some pictures or logos to your website and app and add in some color customization but it won't be custom-tailored directly to your brand. To use Schedulicity, however, everything with Schedulicity stays with Schedulicity, meaning that your clients will have to log into the client Schedulicity app to find your business in the marketplace; the app will not be custom-branded for your business, even though you can change logos and colors.
With Exercise.com, our clients won't be searching for a fitness software brand to find your app. It's your brand, your app from A to Z. The vision of the creators and developers of the Exercise.com software is:
"…to build an all-in-one fitness business management software that inspires fitness professionals to think big when it comes to growing their businesses, and exercise enthusiasts to pursue their fitness goals by logging one workout at a time."
Fitness Business Management Software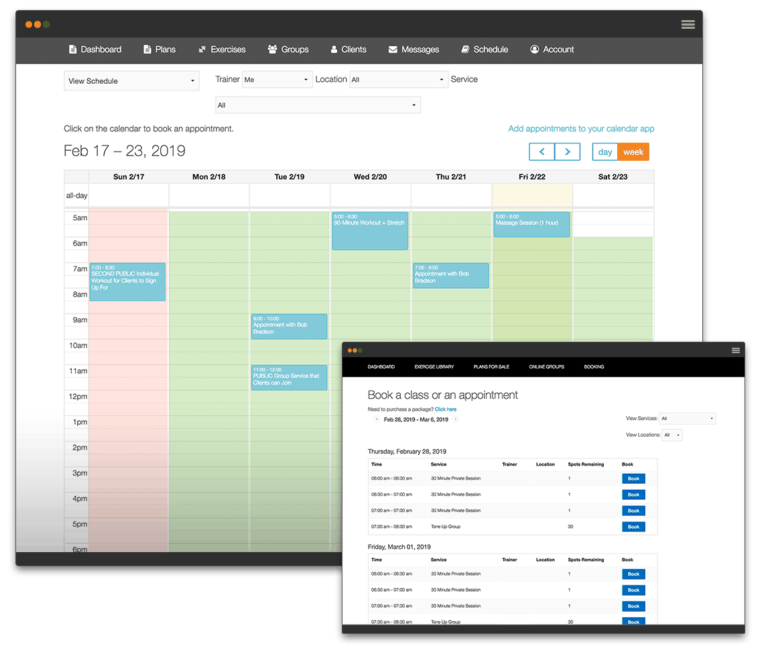 Sometimes the features that a software system provides don't always function the way the user expects them to. The difference between Schedulicity's features and those of Exercise.com is that Exercise.com is custom-built for each and every fitness business owner individually, to make sure the shoe fits.
Let's examine the ways Exercise.com's gym management software helps manage and grow your business.
Client/Class Scheduling
Common features between the Schedulicity app and a custom Exercise.com app are that both allow for purchases for services or products to be made in the system. You are also able to manage your schedules and availability from anywhere with both software applications.
Both systems also allow for recurring appointments to input into the calendar, and with Schedulicity being a schedule-making system, simple things like checking out for clients in-person and viewing client details like misses are available, and the same goes for Exercise.com.
With the Exercise.com platform's tabs allowing business owners to check on clients, groups, calendar and scheduling, plans, and other vital points of contact with customers, you'll receive more than just booking capabilities, you'll actually be able to reach your clients easier, with workout tracking and other options covered below.
Although Schedulicity features functions that allow for your business to pop up on a marketplace listing, you'll get the same function from a custom-branded Exercise.com app. Users will have to find businesses via the Schedulicity marketplace, while businesses with Exercise.com enjoy their clients being able to search for their business, and NOT have to search for Exercise.com first.
Clients with Exercise.com can purchase products like workouts or programs without you having to lift a finger, but you'll always be involved in some way with Schedulicity's system. Both systems also feature automated reminder emails as a part of basic system functions.
Waitlist, no-show, and autofill options are all available with both software applications, while documents like waivers and client alerts also come with basic systems. Whereas with Schedulicity you will NOT have unlimited client management (pay by tier, which means you'll end up paying based on how many clients you have), you will get everything, regardless of how many clients you have, with Exercise.com:
Clients
Classes
Revenue streams like workouts and workout delivery, programs, and workout challenges
The Exercise.com software platform's automation features make all of the above, which are the basis of revenue for gyms, not only possible and accessible but easy to enable and use.
Gym/Facility Management
The efficiency of business operations ensures maximum profitability and also saves extremely valuable time.
Schedulicity has no real way of creating revenue streams. Although it does include the option for users to sell workshops, classes, and products all from a marketplace, your business will be capped to those people who can only come visit your facility.
Business efficiency removes the feeling of not having enough time in the day or helping hands waiting and ready.  Fitness business management with Exercise.com ensures you can spend your extra energy on creating workout plans that stick, which helps your clients progress better!
Business Dashboard Reports
Schedulicity doesn't have business reports or a dashboard for viewing business-related data. This puts you at a disadvantage because you must input business data into separate software, which reduces your productivity and efficiency.
Exercise.com's business dashboard features standard and customizable reports which enable you to keep your finger on the pulse of your business. Our dashboard is easily customizable, giving you free-range to how you want to analyze your business or filter information.
Client Automation
When it comes to automation, it's hard to claim a complete victory over the Exercise.com system, and although Schedulicity's basic functions do allow for some automatic features to be input like email and SMS reminders to clients, most of the work will still have to be completed by you, the administrator.
With Exercise.com the automation is almost endless, which means that once you insert the automation, the system basically grows with you in functionality.
From basic automatic emails and text message reminders to automated workout program delivery, automated resource delivery, and automatic assessment delivery, Exercise.com gives your business room to grow, while you get to add extra time to your hands. Here is a list of the automated services that the Exercise.com software platform provides:
Automatic Emails and Texts/Other Automatic Features
Highlight Exercise.com
Automate Workout Delivery
Automate Resource Delivery
Automate Assessment Delivery
Automate Reminders/Alerts via app, text, and email
Dedicated Zapier Support
The Exercise.com partnership with Zapier includes dedicated Zapier support and access to over 2,000 apps that you can integrate into your custom website and apps for added efficiency.
Dedicated Account Manager
As an Exercise.com client, you will have access to an account manager who will be your main point of contact for all of your software-related needs. From website design to ecommerce store setup and everything in between, your account manager will work with you to maximize your brand's full potential.
Customized Software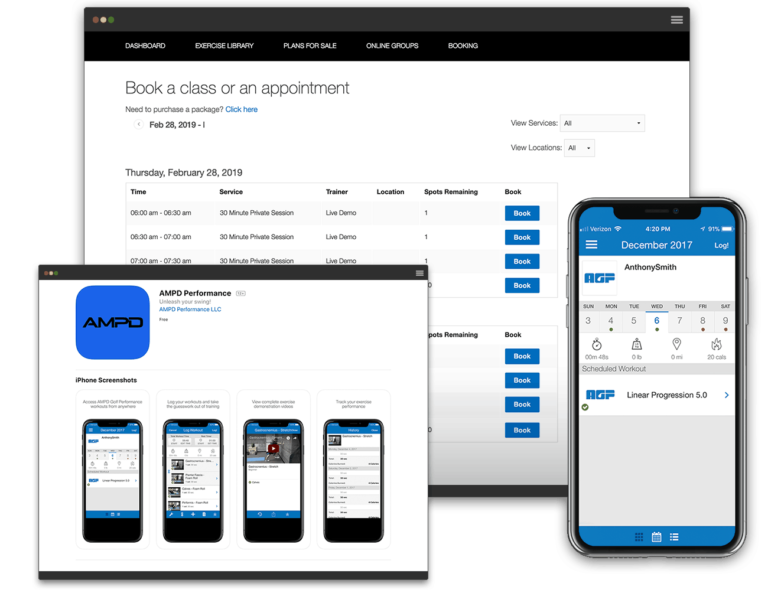 As mentioned, Schedulicity does not provide its users with full customization. Exercise.com, however, does.
Custom-Branded
Customization is where Exercise.com prides itself with its software, and even though Schedulicity is a well-rounded scheduling application, you'll only be able to upload logos, pictures, and change the color tone of the app.
iOS & Android Apps
You will NOT get access to the following features with Schedulicity:
Customized Web and Smartphone Apps
When customers are in the app store, does it show their business as the developer?
Custom Website – not just a skin cover for the developer's app
Custom Development Work – your direct support team works to make sure you have all the features and functions you need to succeed
Custom Performance Health Assessment Software to Collect Smart Data – customizing assessments leads to better answers, which means better progress and results from your clients
Custom Exercise Library – round out your client's interaction with custom made exercises from your workouts.  Be able to show and explain workouts without being face-to-face with your clients!
These features come with every Exercise.com custom branded app for personal trainers. With several apps in the TOP 15 in the Android and iOS stores, you'll know that you're getting a quality product that delivers with and Exercise.com app.
Websites
In addition to your custom apps, with Exercise.com you will also have a fully customized website; another feature that Schedulicity does not offer. The only website feature Schedulicity offers is a Schedulicity website integration into your current website.
With your fully customized Exercise.com fitness business website design, you will receive:
Responsive
Built to convert visitors to leads
Google Certified Partner
Security Features – Is Schedulicity Safe?
In terms of privacy and compliance, some information is private with Schedulicity, and other information is unencrypted:
"Please note that the following information is unencrypted in Schedulicity: Reservation confirmation and reminder text messages and emails that include the client's name and/or scheduled service. Reservation notification emails and text messages that are delivered to service providers and include the client's name and scheduled service."
Schedulicity doesn't offer the requisite BAA which is the main facilitation tool in allowing a business to maintain HIPAA compliance. For any HIPAA compliant entity, this factor is non-negotiable.
With Exercise.com not only will you get secure operating features with Google Cloud integrations, but you'll get a privacy shield framework that ensures SSL Security.  Client data will remain safe, secure and encrypted with our in-house third-party processing system, meaning you won't have to process through another app other than Exercise.com.
Exercise.com security features include:
SSL Secure
Privacy Shield Framework
Google Cloud
Marketing Integrations
Exercise.com also provides users with the ability to integrate with marketing software in order to reach more clients and increase overall profits. Marketing integrations include:
MailChimp
ConstantContact
ConvertKit
Zapier
Google Analytics
Facebook Pixel
Learn more by clicking the button below.
Exercise.com is the best Schedulicity alternative.
Workout Software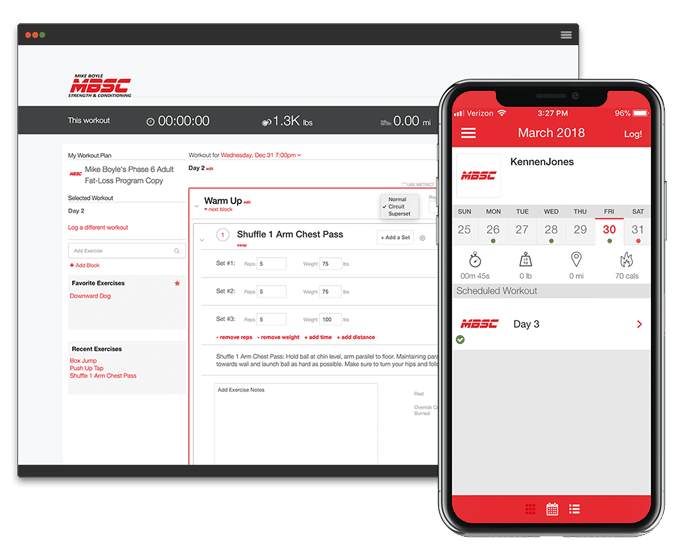 To be fair, Schedulicity does allow for packages to be sold through their marketplace, however, that function doesn't allow for complete creation, automation, and workout delivery to clients like the Exercise.com software does.
With Exercise.com workout software, you'll never have to guess, calculate, or analyze data from a spreadsheet, because workout progress data is stored automatically with activity, performance records, workout snapshots, summaries, and leaderboards.
Clients will be able to purchase workout memberships automatically which means more time for your business, more revenue in your pockets, and less time spent explaining workouts.
Workout Creator/Logger
With every workout personalized and set to progress with each client, your business will grow right along with you and all of your clients to ensure there's less legwork for you in running your business.  From workout planning to personal training, nutritional assistance, in-person and traveling clients/athletes, training workout logging and progression check-in, Exercise.com custom workout software will deliver workouts for any scenario:
Workout Planning-Personal Training
Nutrition Assistance
Goal Setting
Traveling Athletes
In-Person Clients
Trainer Logging
Online Clients
Hybrid Clients (in-person/online)
Busy Professionals
1-1 Training
Trainers can customize their clients' workouts to best fit their clients' needs and goals and can conduct one-on-one training either in person or online.
Group Training
Group training packages can be sold for group training at your facility or for online group training sessions!
Online Training
The Exercise.com workout creator is particularly helpful for training and retaining traveling or online clients. With a few clicks, trainers can provide a variety of workouts to keep clients engaged and motivated while also being performed anywhere. Clients can use the messaging feature to ask trainers questions, and trainers can moderate the logged workouts. This makes it easier for busy clients to get their workouts in at a time and location that is convenient for them!
Exercise Library
You'll be able to embed your videos onto your platform with descriptions and customized exercises, increasing the individuality of your fitness brand, making your niche that much more sophisticated in the industry, which sets your business apart from the rest.
Custom Exercises
Exercise.com workout customization options include:
Workout Plan Creator
Intervals
Alternate
Block
Smart Delivery
Custom Exercise Library
Easily Embed Your Videos into Your Platform
Your Descriptions, Workouts, etc
TV Workouts
Cast videos onto gym television screens with Exercise.com workout software during group classes or one-on-one training sessions for added engagement and a personal touch when training clients or groups.
Gym Ecommerce Software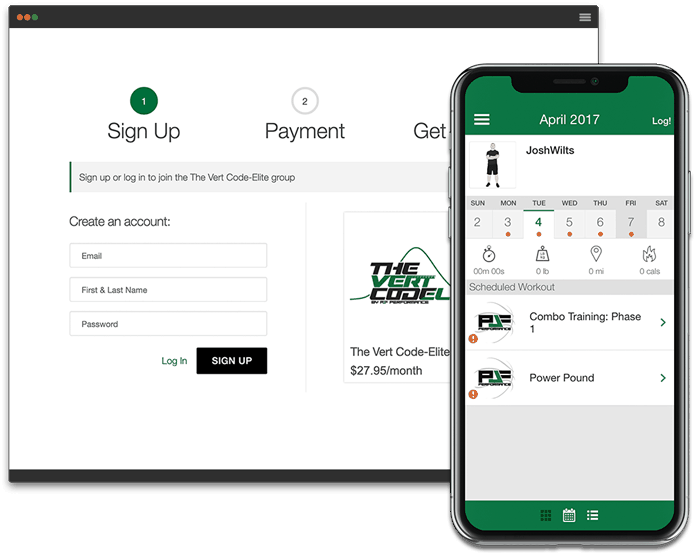 Clients with Exercise.com gym ecommerce software can purchase products like workouts or programs without you having to lift a finger, but you'll always have to be involved in some way with Schedulicity's system.
What does this mean for ecommerce?
You can use your app to sell workouts online to clients who may never meet face-to-face. However, online training can also be a great upsell for gyms with clients who are churning because your custom-branded app empowers you to train anyone, for any scenario, anywhere in the world.
Payment Processing
Schedulicity and Exercise.com both have Stripe and Square integrations available, but business owners must also be aware of high transaction fees. As entrepreneurs, third party compliance, credit card transaction fees, and monthly limits on the number of transactions will cap out or be costly on systems like Schedulicity if you have high traffic with clients.
You'll have to go in and set reoccurring appointments with Schedulicity, while customers working with Exercise.com software using businesses get to manage their profiles on their own. Another key factor that Schedulicity misses is payments, as you'll have to finish processing payments from your office.
On Schedulicity's payment and automation system:
"I wish my clients could go to their Schedulicity account and pay from there to my office."
"The only thing I don't like is that a client can't go in and make reoccurring appointments."
Exercise.com features secure third party processing options that are built for high-security protection of customer data, at a constant price, allowing you to take payments online AND in person. Using our software, you'll also not have to pay Apple's 30% Transaction Fee within the iPhone App.
As a business owner, you have to cover every area to make sure you're not bleeding funds. Will Schedulicity help create passive revenue streams at no extra cost?
Here are some other ways that Exercise.com (and not Schedulicity) allows you to increase revenue:
Sell Products
Sell gym merchandise, sponsored products, and more with Exercise.com ecommerce software.
Sell Workout Plans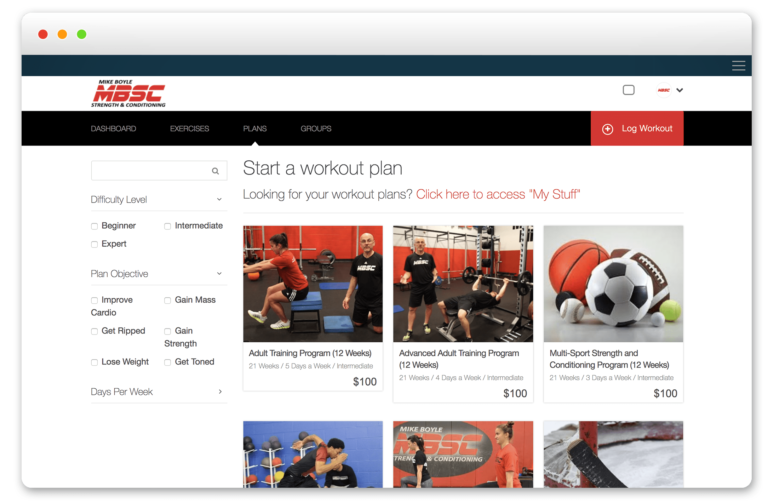 From sport-specific programs, like football, baseball, or hockey, to general programs like adult fitness, our ecommerce options allow you to sell workout plans to your clients no matter their location.
Offer Online Workout Memberships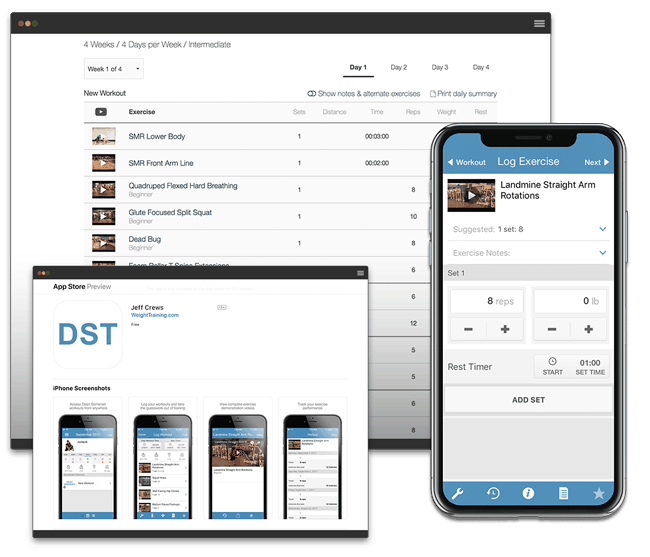 Being able to offer online workout memberships means being able to broaden your reach for added revenue! With online workout memberships, exercisers across the world can access your workout plans monthly or annually.
Sell Workout Challenges
Workout challenges are a great way to build loyalty, motivate clients, create a new source of revenue, and drive new clients to your membership or workout ecommerce options.
Fitness Assessment Software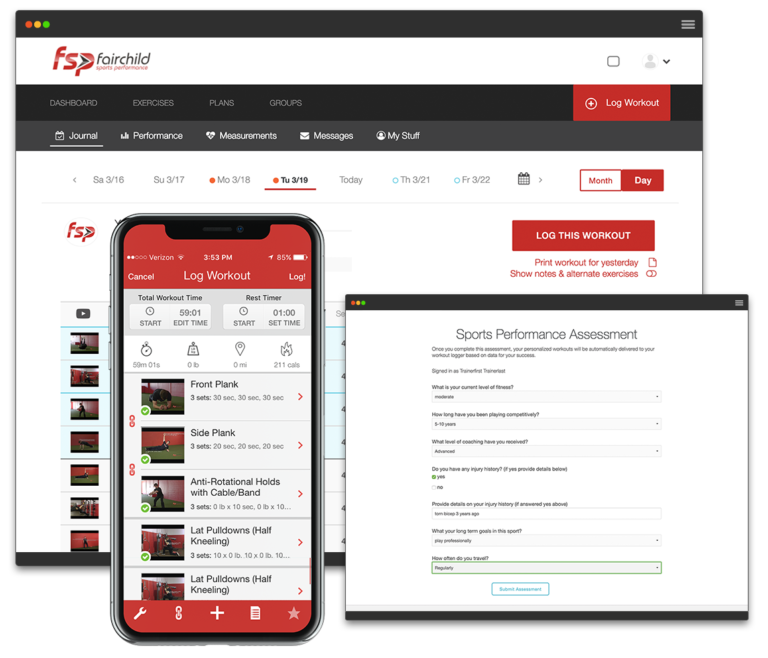 Another function that Schedulicity does not offer is the custom performance health assessments, which are the cornerstone of setting up custom-designed workouts which will be set to grow with your clients and your Exercise.com fitness assessment software.
What about assessments that gather vital data on potential clients while engaging long-time gym-goers?  Let's see what Schedulicity and Exercise.com each can offer your fitness business.
Assessments
With assessments, you can show your clients where they have improved from previous assessment data.
For example, one Exercise.com client uses a custom Exercise.com assessment to onboard their clients which helps them to see where their clients and athletes are physically and what specific areas they need to target for improvement. They are also able to assign future assessments to engage and gauge client and athlete progress and make smart adjustments to the programming based on smart data.
Schedulicity doesn't offer this capability, which is actually extremely crucial to most personal training businesses, as the assessment allows you to gather the most important information you'll have on your clients.
Performance & Measurement Reports
From onboarding potential leads and new clients to re-engagement of older clients and smart data which auto-fills your custom workouts, you'll gain not only retention but a reputation for professionalism that gets results with the Exercise.com software application. Here is how to utilize the power of performance assessments:
First, take potential clients through a baseline assessment to show how you can help them achieve their goals.
Second, people often have short memories, so a client assessment in tandem with our powerful smart performance tracking empowers you to show clients where they have improved.
Third, Exercise.com Performance Health Software allows you to deliver recurring assessments to re-engage clients and also provides progress photos and measurements like weight throughout their journey.
Nutrition
Exercise.com offers trainers the ability to send nutrition plans and track the nutrition of their clients.
For example, you could send out a nutrition plan for your client every Friday so they have time over the weekend to do their shopping and meal prep. You don't have to worry about forgetting to send it or be at your computer to do so.
Schedulicity Software Pricing
| Schedulicity Package Option | Unlimited Booking | Client Text Reminders | Package Management | Automatic Billing | Multiple Locations |
| --- | --- | --- | --- | --- | --- |
| Option Features | | Reduce no-shows | Customize what's included, number of sessions, and pricing | Improve cash flow predictability and reduce manual work | No limit on how many locations you add |
| | Business listing on the Schedulicity marketplace | Send anywhere from 4 hours to 3 days before an appointment | Sell or track during checkout or directly from a client profile | Set custom billing cycles | Clients can select a location with ease |
| | No booking limit on the number of appointments, classes, or workshops | Send automatic SMS text reminders to your clients | Create and manage session-based packages of services | Offer subscription-based packages that automatically bill customers | Manage all your locations within a single account |
| Pricing(Per User) | Base=$20 2-5= $30 6-10= $40 11+=$50 | Base=$5 2-5=$10 6-10=$10 11+=$10 | Base=$5 2-5=$10 6-10=$10 11+=$10 | Base=$5 2-5=$10 6-10=$10 11+=$10 | Base=$5 2-5=$5 6-10=$5 11+=$10 |
You'll also end up paying another additional $5-$10 in fees per month depending on the provider(s) you choose for payment processing. This does not include the Stripe fee or the use of Square for payment processing.
With Schedulicity's free account: 20 appointments per month and unlimited classes and workshops. Additional add-ons to their system look like the following:
1 Provider: $20/month
2-5 Providers: $30/month
6-10 Providers: $40/month
11+ Providers: $50/month
Premium Add-ons (starting at $5): Payment, Client Text Reminders, Package Management, AutoBilling, MultiLocation Management, Automated Email Marketing are all a part of Schedulicity's business solutions.  You'll have to add on each app that you deem necessary for your business by using Schedulicity. For more information about pricing, you will have to email the company as there is not Schedulicity phone number listed on the company's website.
Schedulicity Alternatives
For scheduling, Exercise.com still more than compares to the booking and appointment titan Schedulicity.  Here's a rundown of Schedulicity's other competitors:
Appointy
Appointment Plus
The Bottom Line: Pros and Cons
Now that we've had a look at the comprehensive features from client management, scheduling, customizations, workout delivery capabilities, and more, it's essential we take a final overview look to make sure you have the best information to make the best decision for your fitness business.
While Schedulicity is a solid scheduling system, it does not provide the features required to manage a fitness business. Exerccise.com, however, provides the features of Schedulicity plus the features needed to run your business.
Schedulicity Cons
For users of Schedulicity who use their Schedulicity account sign-in, the salon booking features can come in handy if they're only focused on salon and appointment booking (to schedule a hair appointment online, for example). However, for those looking for features outside of things like a hair scheduling app (like fitness trainers), Schedulicity does not offer enough features.
In essence, Schedulicity does what you'd expect it to do: schedule. If you have additional packages or offerings, you can put those in your marketplace as well for some possible additional revenue.
If you're the owner of a health and fitness-based business, however, you'll want more than just your typical scheduling app, for which you could just use Google Calendar and Cash App for clients.  If you want to drive business revenue, increase client retention, have access to an exercise marketplace where you can sell individual plans, run group challenges, and get the best data for your business like performance health assessments and business reporting to find opportunities for improvement, you most likely won't find those opportunities with Schedulicity.
Exercise.com Pros
The Exercise.com custom-branded web, Android, and iOS software systems are designed to help your business grow while growing with you.  With customization extending all the way down to the text content of your web and app, Exercise.com is built to promote your brand, your way.
In the effort to compile a comprehensive list of features to provide a guide for seekers of a software solution for running a fitness-based enterprise, we want to make sure we are providing everything possible for making a great business decision.
Did we miss anything?  What section provided key information?  Which area was most helpful in covering these software applications?
Find out what sets Exercise.com apart from other fitness and health management software by signing up for a free software demo today!