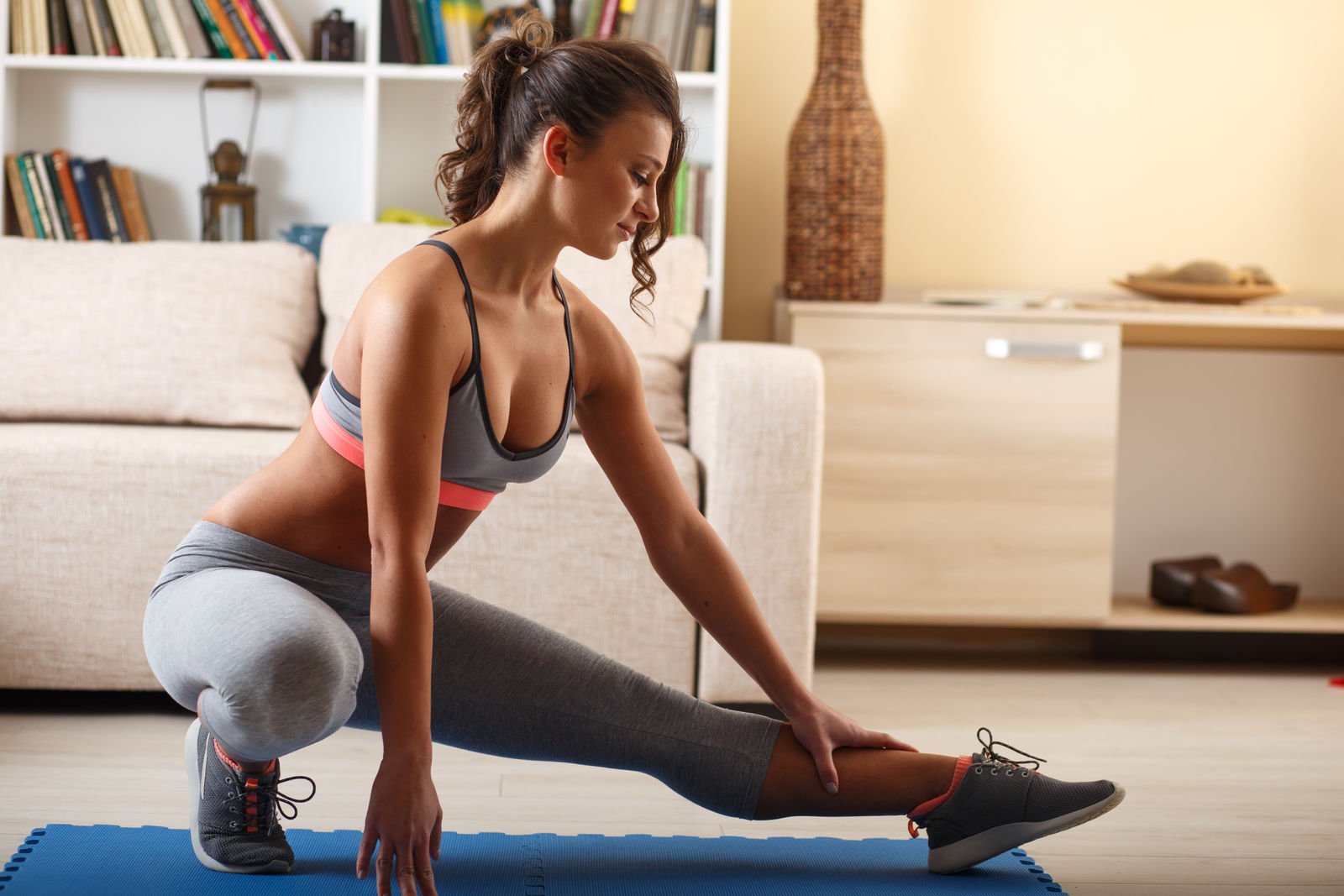 Weight training from home is actually very easy because much of the equipment that you will find in a gym is also available to you for the home, although they are typically less industrial versions.
You can choose to use free weights for your weight training program or you can use your own home fitness gym.
Free weights are typically the most affordable option for weight training from home.
Free weights afford you the ability to work out virtually anywhere that is comfortable for you, even outside on a nice day.
A home fitness gym provides you with the ability to get a full body workout in one central location.
You can create a full gym or purchase a mini gym of sorts, something that is self-contained but offers you the ability to do a variety of things in this centralized space.
What are the pros and cons of using free weights for weight training from home?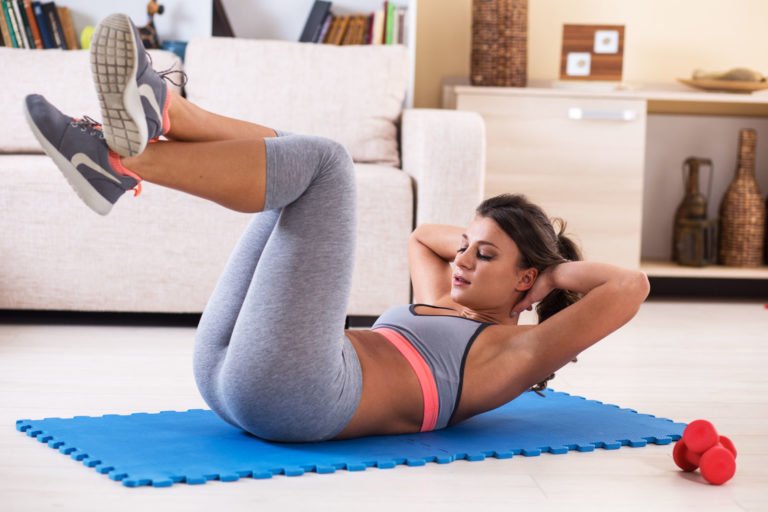 As mentioned above, you can workout where you want to. If you have space in your garage, you can set up your weights there. If you want to workout in front of your TV, you have that option too.
What's more, many companies sell weight training benches that fold up so that they can be placed out of the way. In addition, the weights can be stacked in a corner or in a closet, so that they aren't an eyesore in your home.
The ability to hide your free weight set can be a negative as well as a positive. For many people, it is more motivating to have a piece of exercise equipment in the middle of their space rather than tucked away for them; out of sight, out of mind, so to speak.
Although this isn't an issue with the actual equipment, is it certainly something that you need to consider.
Another downside to using free weights for weight training is that some level of weight lifting requires a spotter. Initially, without having worked out before, your weights will be light enough that this won't be a cause for concern.
As your ability increases, however, you will need someone to ensure that you don't get hurt while lifting weights.
What are the pros and cons of using a home fitness gym for weight training from home?
One benefit of using a weight training system is that everything is located in one place and is part of a machine and free weight set up, in most cases. You can move from one area to another and get a full body workout without having to really think about what you are doing.
Another benefit is that, because you can choose a mechanical system, you don't need a spotter when you start lifting heavier weights. The machine holds the weights, meaning that you don't have to worry about losing your grip on a bar and having it crush you.
(Most trainers recommend always lifting weights with a partner, even when using a weight training machine, because you could injure yourself in other ways and having someone there can make a big difference in terms of treatment and recovery.)
A major downside to using a home fitness gym is cost. You can get a free weight set for a couple hundred dollars, including the weights and the workout bench. A home fitness gym, on the other hand, can cost thousands of dollars to purchase.
Another downside is the size of a home fitness gym. If you live in an apartment or you simply don't have much space, finding a place to put your gym could be a problem. If you are considering this option, then keep in mind the space you have available.
Some home fitness gyms have limits on how much weight they hold. This means that your routine is limited by the maximum weight that the gym/machine can handle.
In some cases this may not be an issue at all, but there are some brands that people have complained about in this regard.
Should I just join a gym?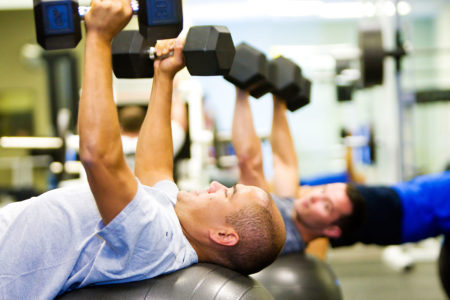 A gym can be very appealing for weight training; however, there are a lot of cons to using a gym to work out. Her are some of the things to consider:
Cost – Most gyms work one of two ways. You either buy a membership, which requires you to pay some start up costs and then an annual fee or you pay an even higher monthly fee with start up costs but you don't have to sign a contract.
Availability – Gyms can get very busy. If you can't get to the gym at the right time of the day, then you may no be able to get access to the equipment you need to get your weight training in.
People – Okay, this could be a pro or a con, depending on what motivates you. When you go to a gym, there are other people and there are bound to be people with a better fitness level than you have. If you are easily intimidated or you simply don't like the smells and sounds of other people in a gym, then this isn't right for you.
Create your own weight training routine with the no weights workout plan right now and see what you can do from home!