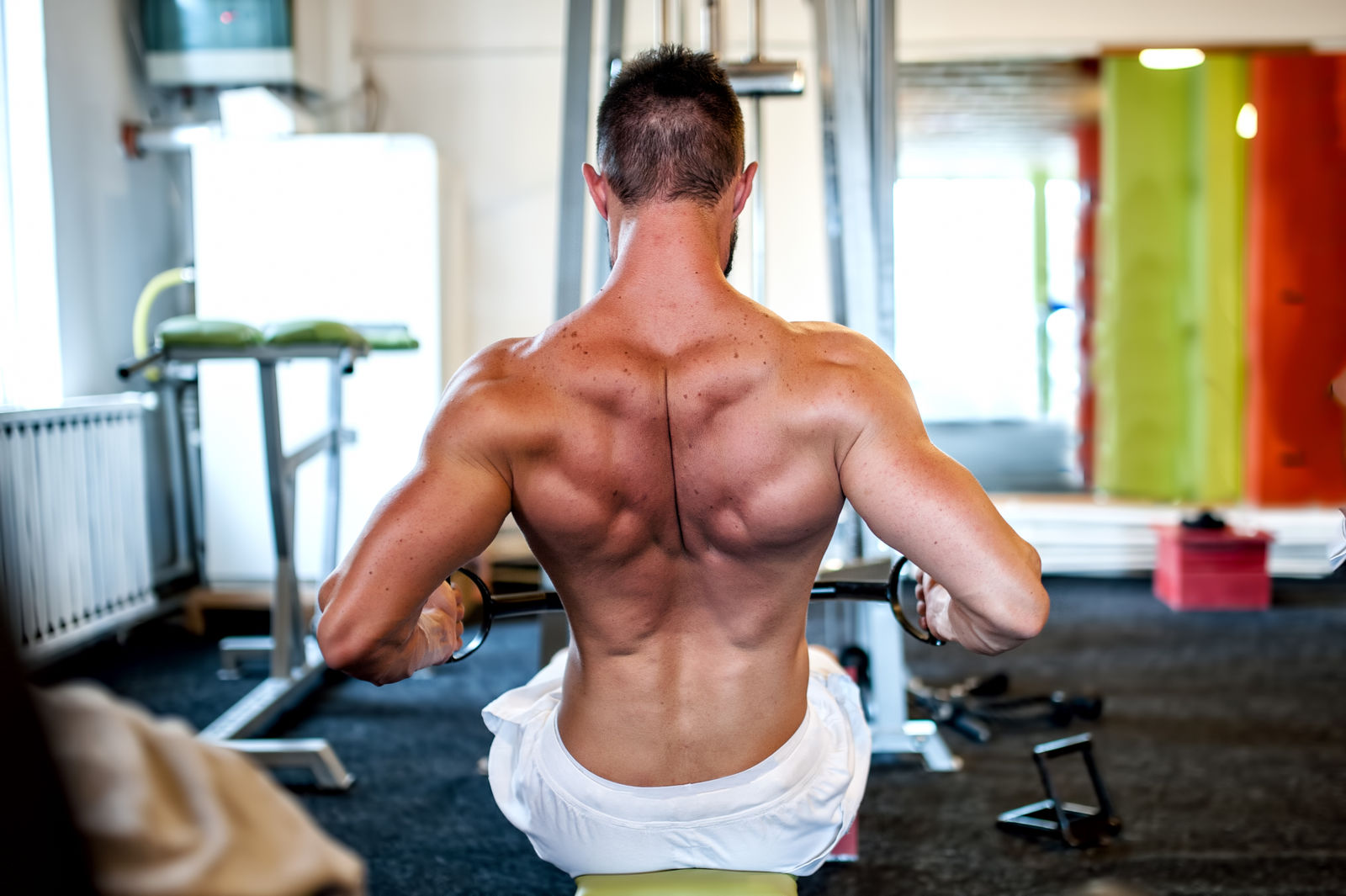 Unlike cardio and interval exercises that are measured by time and distance, weight training is measured by repetitions.
The number of sets and reps you do when weight training may vary from one individual to the next, but it should always be consistent.
Typically 12 to 15 repetitions make a set and three sets complete the exercise.
Basically, you need to consistently use the same amount of repetitions and sets for each exercise so that you know when to challenge your muscles for more work.
If you always did a different amount of repetitions you would not be giving your muscles a fair chance to develop and strengthen.
However, by doing the same exercise 12 to 15 times you are working that muscle repetitively, giving it a chance to respond to that movement.
Doing the same exercise for three sets pushes your muscles a little harder without actually breaking them.
Understanding Repetitions in Weight Training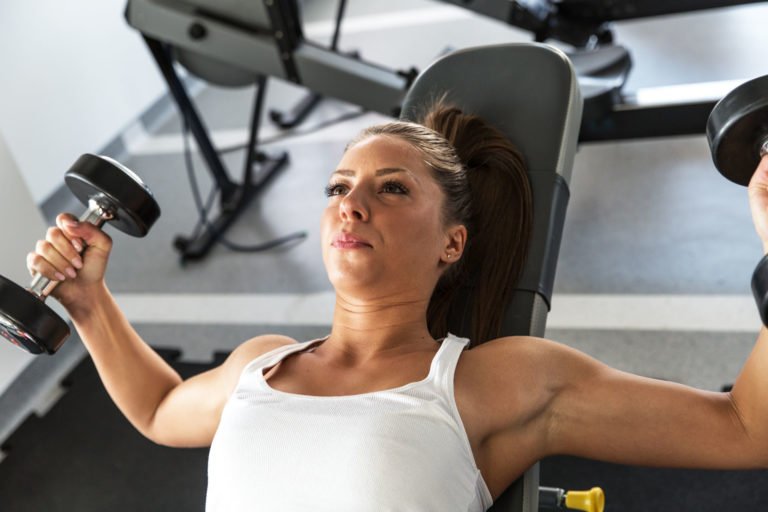 Repetitions, also commonly referred to as reps, are simply the number of times a specific exercise is repeated.
Repetitions in weight training refer to the number of times you do the exact same movement in an exercise.
For example, if you are doing Barbell Curls and you raise and lower the barbell 15 times, then you have completed 15 repetitions.
You should only do 12 to 15 repetitions at a time (or, per set, as explained in the next section below).
Start with a weight that is comfortable for you and one in which you have complete control over your motions. If your motions are jerky, then you need to start with a lower weight. Attempt to do 12 repetitions to start.
If you can do 15 repetitions off the bat then that is fine, too. However, if you can do 15 repetitions easily after three sets, you may need to increase your weight. See the last section of this article for more information regarding this.
Understanding Sets in Weight Training
A set is the all-encompassing number of repetitions performed for a specific exercise. 12 to 15 repetitions of one exercise equals one set. It is recommended to perform three sets of exercises in each workout session. Keep these tips in mind:
Sets are best broken up throughout a workout. This means that instead of doing the same exercise for three sets in a row, you should alternate sets of other exercises in-between.
For example, you should do one set of barbell curls, one set of dumbbell flyes, and one set of triceps extensions. You should then perform another set of all the same exercises in the same order and then do a third set of all of those exercises again.
If you repeat the same exercise three sets in a row, then you are not really doing three sets as much as you are doing 45 repetitions. Your muscles need a break in-between in order to prevent over-tearing and to help build endurance as well.
(A minor exception to this is when you are alternating arms, so it is okay to do one set with your right hand, one set with your left hand, and then repeat two more times).
Using Repetitions and Sets to Know When It's Time to Increase Weights during Weight Training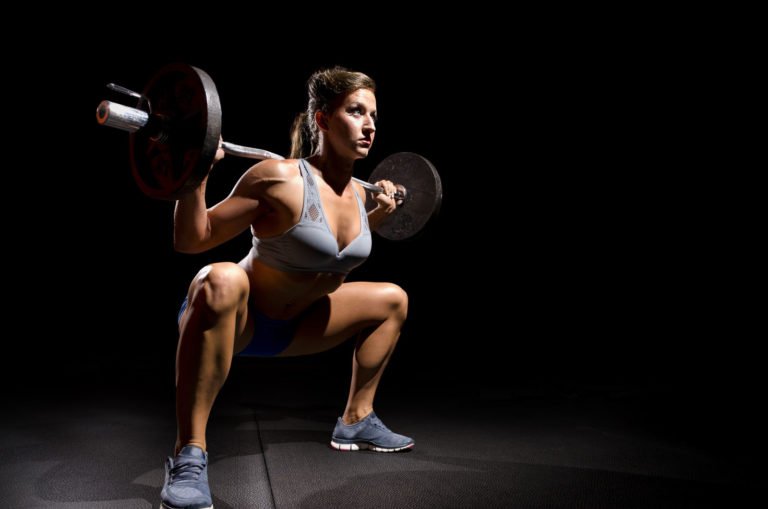 Using your goal tracker, you can help track your repetitions and sets and track your progress as well. Once you can comfortably perform three sets of 15 repetitions, you can try to increase your weight to the next level.
Whenever you begin an exercise, strive to perform three sets of 12 repetitions until you are able to get up to three sets of 15 repetitions and then increase your weight.
Here is an example of how this works: If you start out with 10-pound dumbbells for dumbbell bicep curls, try to perform three sets of 12 repetitions each. As you get stronger, continue to increase the number of repetitions until you are at 15 repetitions per set.
Once you are doing three sets of 15 repetitions with little effort, change your dumbbells to the next weight higher.
For this example, your next higher weight is 15-pound dumbbells that you are going to use for your dumbbell bicep curls. This weight is heavier, so it is kind of like starting over.
You will try to do three sets of 12 repetitions at first and then slowly start to increase the number of repetitions until you are at 15. Once you are performing 15 repetitions comfortably at three sets it is time to once again increase the weight limit.
Now that you know how many sets and reps to do when weight training, it is time to get started. Track your weight limits along with your reps and sets so you know when it's time to take your weight training to the next level. Use the workout plan finder now!