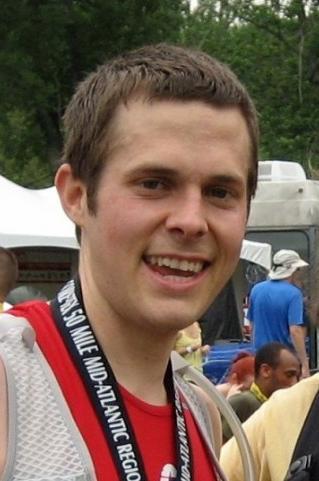 At Exercise.com, we are all about connecting with people that dedicate their lives to fitness. We did an exclusive interview with Steve Kamb — Owner of NerdFitness.com — and we enjoyed our conversation.
That sparked the idea of bringing exclusive interviews (with highly, influential fitness bloggers) every couple weeks for our Exercise.com readers. This week we were lucky to have Matt Frazier of NoMeatAthlete.com with us!
Matt has turned vegetarian dieting, marathon running, and fitness into a great following on NoMeatAthlete.com. Check out our interview below, and be sure to follow @NoMeatAthlete on Twitter and in our  Exercise.com No Meat Athlete Group.
What would you say was the #1 reason you started running?
Actually, I started running when I was into heavy weight training! I was in college and a few friends and I were really focused on bulking up. None of us really knew much about fitness, so after a few months of getting big, we decided we needed to lose some fat.
Being the idiots we were, we figured the best way to do that would be to run a marathon, even though none of us had ever been runners. (Side Note: If you have completed a Marathon, be sure to complete the Marathon Challenge! Okay back to the interview.)

Needless to say, that was a terrible idea. All three of us got hurt during the training because we didn't know anything about recovery or how to eat. We'd do a huge Leg Workout Plan and then go out the next day and try to run 9 miles… it was a disaster.
Somehow, we all did cross the finish line of that marathon, even though it wasn't pretty. It became my quest for the next four years to redeem myself. I dealt with injuries before I finally figured it out. After that, I guess you could say I got addicted to it.
Why and when did you switch to a vegetarian diet?

I went vegetarian early 2009. I had been trying to qualify for the Boston Marathon for a long time (back then it took a 3:10 marathon), but I had hit a plateau at 3:20 and didn't know what was going to get me over the hump.
At the same time, I was starting to think more about what it really meant to eat a steak or chicken for dinner, that it was an actual thinking, feeling animal before it ended up your plate.
So I started feeling that pull to eat less meat but wasn't sure if it would work with marathon training. I decided to just go vegetarian anyway, figuring maybe it would be another challenge, but it was something I felt strongly about.
But as it turned out, once I started doing some research I found out that there were plenty of athletes who were vegetarian and vegan and doing really well in their sports. I started to notice some of the benefits right away, and never looked back after that.
Train Anyone, Anywhere in the World.
What would be 3 things you would say to beginner runners?
Slow down – Everybody thinks that running is supposed to be fast, but that's not fun at all. Let yourself learn to enjoy it first by going slowly. Once you're comfortable with that, then incorporate some of the more challenging types of workouts.

Take a lot of small steps

 – 180 steps per minute (counting both feet) is a good number to shoot for. When you do this, so much of your form takes care of itself, because it's a challenge to turn your legs over that quickly.
Eat once you run more than an hour – After an hour of running, you start to deplete the glycogen stores in your muscles, so you need to eat. Mostly you're looking for sugar, so a sports drink or even some fruit (like dates) work well.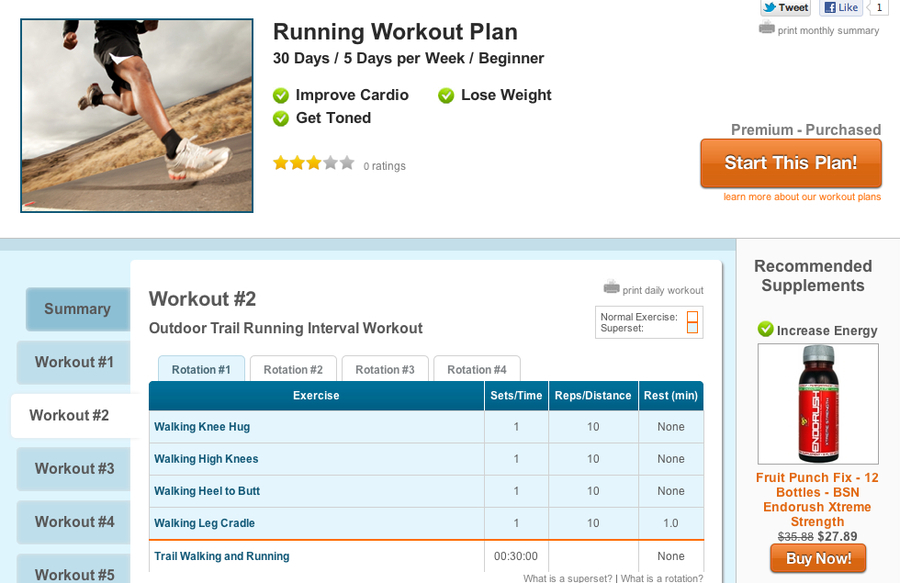 Ok, here is your time to pitch the vegetarian diet. What would be your 3 pros to being a vegetarian?
Haha, well, I'm really not about preaching the virtues of my diet, because I think it's something you just need to come around to on your own because something inside you makes you willing to choose not to eat what so many people consider normal.
People think of going vegetarian as "giving up" something, but you don't think about how many other foods you add to fill in the extra space on your plate and in your stomach.
I used to eat a piece of meat and a starch for every dinner, and if I had some extra time I might add a vegetable. So in a given week, I'd probably only eat a dozen different foods.
Now my meals are based on the vegetable, so I eat so much more of them and have such a wide variety of foods in my diet. It seems like I eat a dozen foods every meal now.
I've also found that I have a lot more energy. I used to be so full after dinner that I would just turn into a slug and fall asleep, but the first week after I went vegetarian I noticed that I wanted to do stuff at night and get up earlier.

So I just became way more motivated, and even found that I could recover from workouts faster to get back out there and do it again. And a lot of vegan pro athletes I've talked to have said the same thing — plant foods just seem to require less energy to break down.
Finally, being vegetarian forces you to really think about what you're putting into your body. I used to think I had a healthy diet, and, as a result, I'd think it was no big deal that every once in a while I'd stop at McDonald's or a convenience store for my lunch.
But once I went vegetarian (and even more so once I went vegan), I couldn't do that anymore. I had to start planning, for example, if I were traveling or even just going out for the day, otherwise there'd be nothing for me to eat except total junk.
Do you think you have it in you? Start out small with the 1 Week No Meat Challenge and build on top of that!
Finally, what is the "Marathon RoadMap" and who would you recommend it for?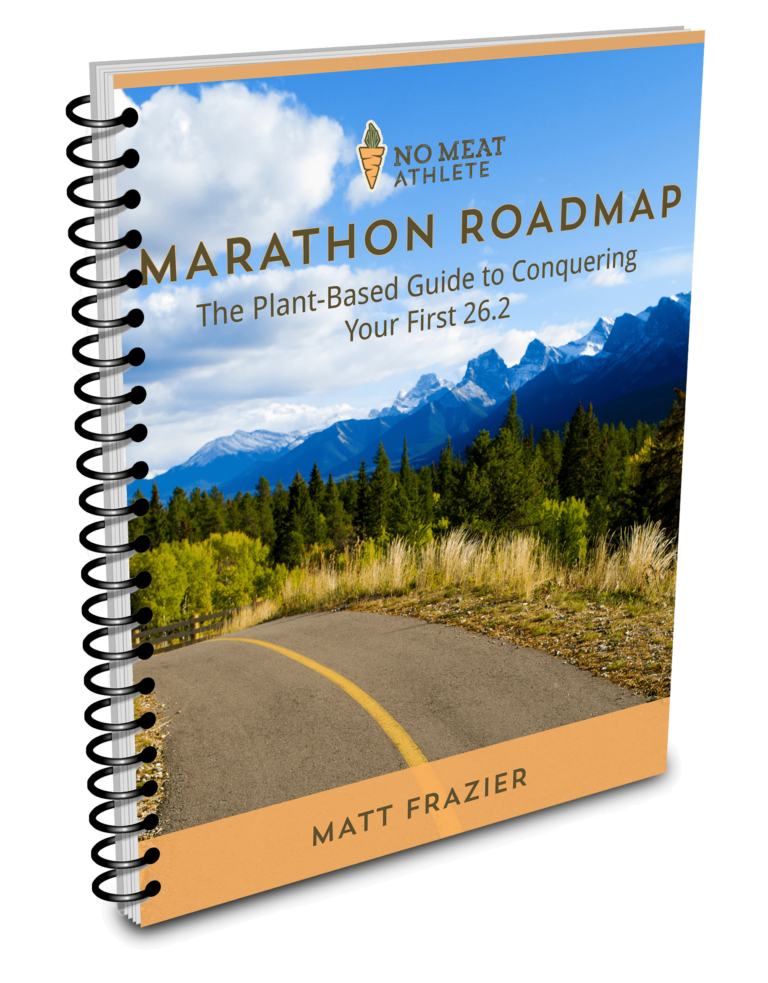 The Marathon Roadmap is a guide I put together to help people run their first marathon on a vegetarian diet.
So this means it could appeal to someone who is already a vegetarian and wants to run a marathon or someone who has run a marathon before but wants to do it as a vegetarian this time, or someone who is new to both marathons and being vegetarian.
It's got a training plan, meal plan, and all of the stuff you'd expect in a guide like this, but I also really wanted to focus on beginners, to make the entire process approachable and fun, as it should be.
Marathons and being vegetarian shouldn't seem like they're only for people in some exclusive club, so I made sure to convey that this is for anyone who wants to do it.
Final Thoughts
We want to thank Matt for taking the time and giving some great insight on vegetarian diets, running, and overall fitness. Make sure you stop by Exercise.com's No Meat Athlete Group and connect with users who have the same fitness goals!
Whether you will not even look at meat, or you'll eat only meat, Exercise.com is here to help with your fitness needs. Be sure to follow us on Twitter and start becoming fit today!