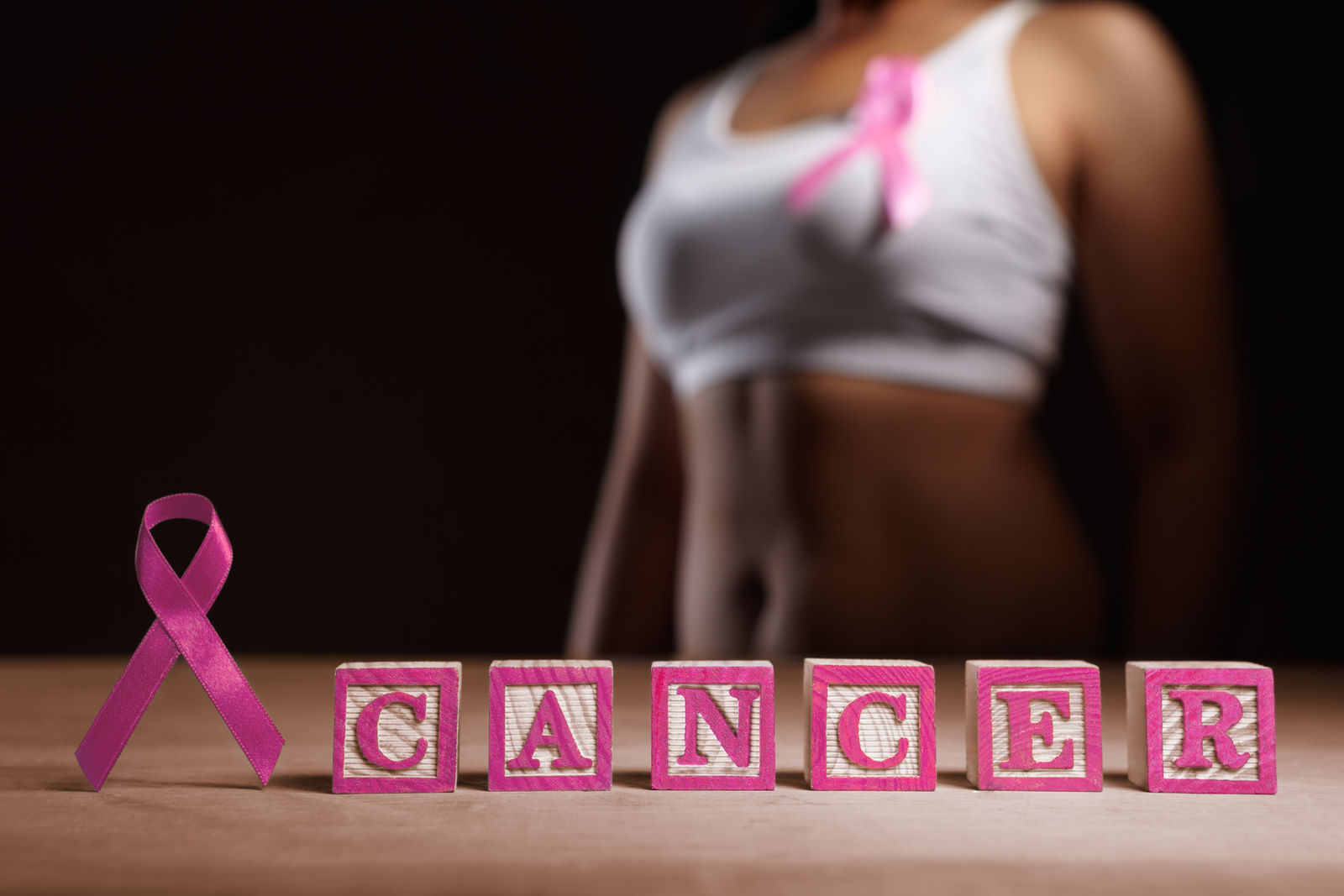 Get the Basics...
Many women diagnosed with breast cancer go on to live long, healthy lives after treatment.
Remaining as active as possible can make a difference in your quality of life.
Never start an exercise program without medical clearance.
When it comes to breast cancer, no woman is exempt. Even the healthiest women are at risk for developing this deadly disease. After being diagnosed with breast cancer, you may have thought your life would never again be the way it was. Fortunately, you had the will and determination to beat the odds and are now ready to get back to living!
Regular exercise is an integral part of a healthy lifestyle, but after undergoing treatment for breast cancer, you may be unsure of what you can and cannot do. According to the Center for Disease Control and the American Cancer Society, cancer survivors should get 150 minutes of moderate exercise or 75 minutes of vigorous activity combined with two strength training sessions per week.
Research also suggests that exercise is safe during and after cancer treatment. It can improve how you feel and how your body functions. So, if you haven't been actively exercising, you need to take things slowly and only begin after your doctor tells you it's okay to proceed.
If you were active before your diagnosis, following your routine as much as possible will help you remember that there are aspects of your life that are still the same.
Again, make sure your doctor gives you medical clearance before starting an exercise program. Depending on the type of treatment you underwent, your doctor may recommend that you work with a personal trainer to help you develop a workout plan that's right for you. Even if you were physically fit before your diagnosis, there might be limitations as to which exercises you can perform safely.
Benefits of Regular Exercise

In the past, people automatically assumed a cancer diagnosis meant giving up all the things they used to enjoy, such as working out and staying active. And although we still don't know a lot about how exercise can affect one's recovery from cancer, we do know that moderate exercise has profound benefits for someone who has cancer. If physically able, staying active while undergoing treatment can lessen the ill-effects of chemotherapy.
And when you've been given a clean bill of health, restarting an exercise program can:
Lower the risk of heart disease
Prevent muscle-wasting
Improve circulation
Reduce the risk of osteoporosis
Improve self-esteem
Improve overall quality of life
Personal Training Tips
Getting started or restarting in the gym is easy. And with the help of a qualified personal trainer, you can start to feel like you have control over your life again. First and foremost, you need to determine fitness goals.
– What are your fitness goals?
Do you want to rebuild lean muscle or build your endurance level? Chemotherapy treatment takes a toll on even the strongest of souls, so having a confidant and mentor in the gym can do wonders.
Individuals who lead sedentary lives before they were diagnosed will need to start from scratch. Low-intensity exercise like walking is a good place to start. Older people suffering from other medical problems like arthritis should focus on stability and balance to reduce the risk of falls.
– Types of Exercise

There are three different types of exercise you should focus on:
Cardiovascular exercise will increase your heart rate, burn fat, and increase endurance.
Strength training will help you build lean muscle. You may use free weights or weight machines in the gym.
Flexibility exercises include yoga, stretching, and Pilates.
The ideal exercise program incorporates all three types, in addition to warm-up and cool-down sessions. Although it sounds like a lot, you don't have to do it all at one time. With your trainer's guidance, you can start slowly and gradually increase the time you spend working out.
– Certified Personal Trainers
If you aren't sure where to find an experienced personal trainer, your local gym is a good place to start. Most gyms employ certified personal trainers whom can help you reach your fitness goals.
If possible, look for a certified personal trainer who has worked with other breast cancer survivors. Sometimes, breast cancer survivors can develop lymphedema, so working with someone who knows the warning signs is important.
Make sure the trainer you choose has certification by a nationally recognized organization. The National Association of Sports Medicine, the American Council on Exercise, and the American College of Sports Medicine are three of the most respected organizations, not to mention the most well-known.
A personal trainer who has completed both cancer and exercise certification has done the additional training needed to work with women who have been diagnosed with breast cancer.
They understand the impact of cancer therapy, particularly chemotherapy, and surgery. They also understand the increased risk of injury cancer survivors often encounter.
Questions to Ask Your Trainer

While being a college graduate isn't necessary to become a trainer, having a degree in a field related to exercise physiology means your trainer has a higher level of education. With that said, below are a few questions to ask before making a final decision:
"Are you nationally certified? If so, where did you earn your certification?"
"Have you ever worked with breast cancer patients before?"
"Do you have a list of references I can contact?"
"Did you complete cancer and exercise-related certification?"
Know Your Training Limitations
Regardless of your fitness level, it's important that you work your heart. Pay attention to your heart rate and how quickly your muscles fatigue. If you feel shortness of breath or overly tired, don't push it.
Your trainer is there is help you, so don't be embarrassed if you need to take small breaks. Your body has been through a lot, and it's going to take time to regain the strength and endurance you had before your diagnosis. Most importantly, believe in yourself and what you can accomplish. After all, you are a survivor!