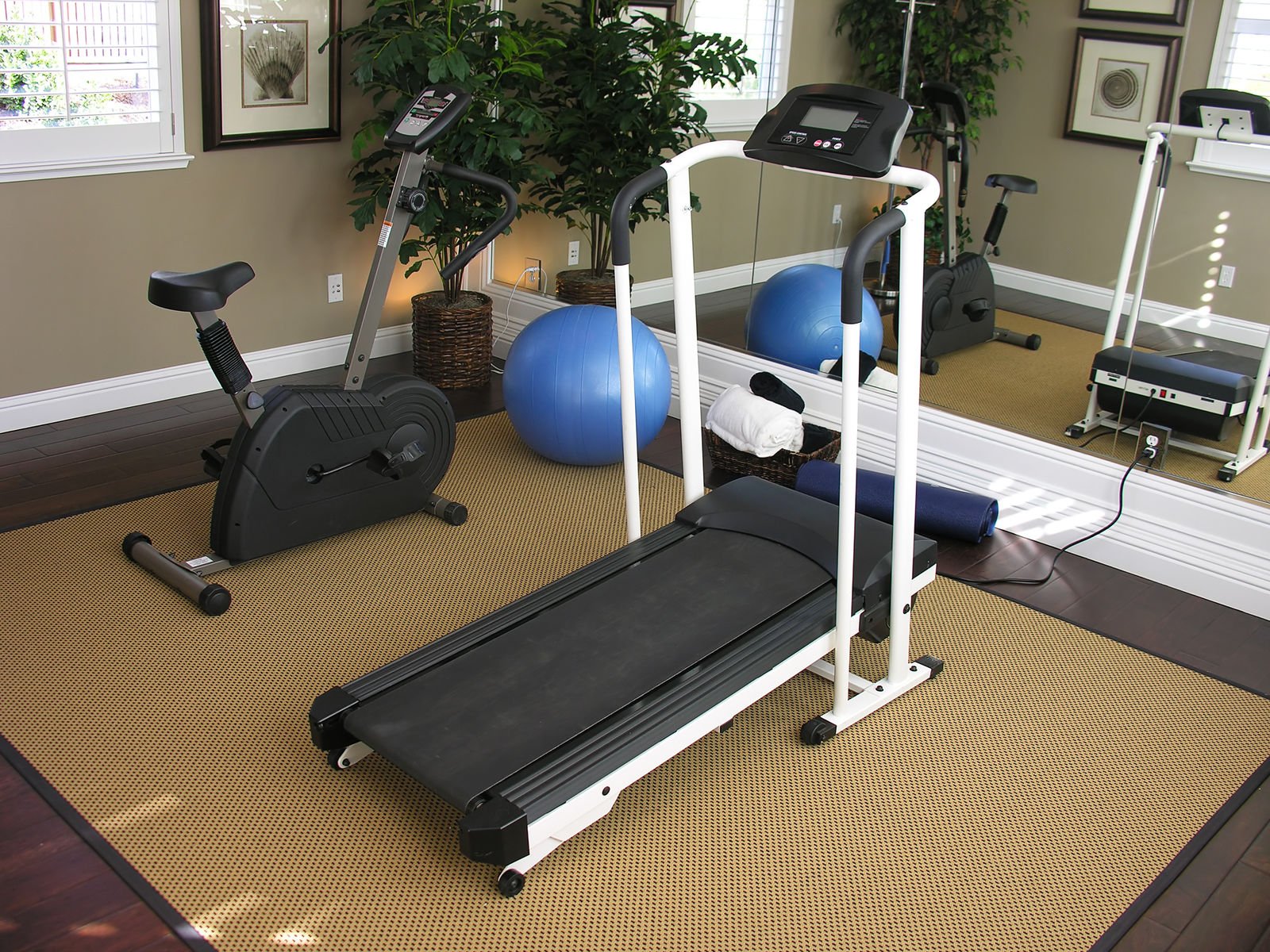 Get the Basics...
Cardio is moving your body in a repetitive motion with no resistance for a long period of time
A good cardio workout is more than just helping you fit into a small dress size
Each piece of cardio equipment has a variety of benefits depending on what it is
The reality is that there is really no one answer that it right and the decision to use certain pieces of cardio equipment will have a lot to do with your physical limitations, personal preference, and availability.
Check out exercise library to locate the best cardio exercises!
In fact, the Mayo Clinic recommends cardiovascular exercise because it strengthens the heart, gives a boost to your good cholesterol, helps to increase your stamina and in some cases, it can even reduce your risks of getting certain types of cancer.
What is the basic exercise equipment used for cardio health?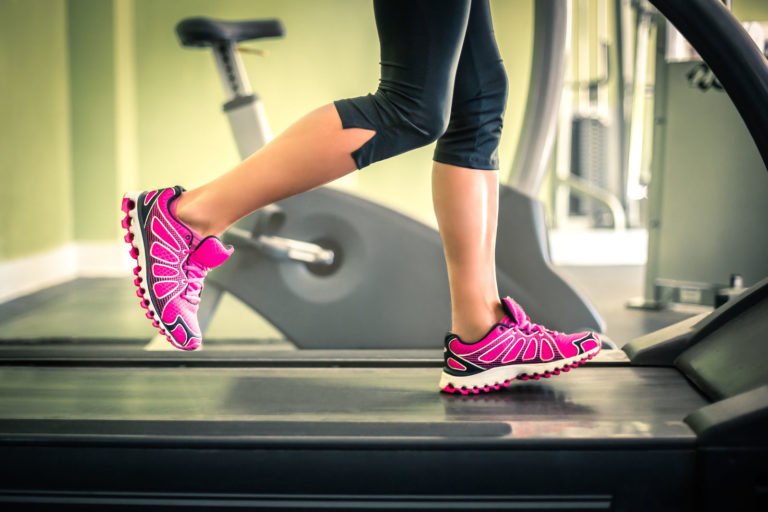 If you have ever gone to a gym, you have probably noticed a sizeable collection of treadmills, elliptical machines, exercise bikes and stair machines, which has formed the basis for your traditional cardio workout equipment.
However, how you use those machines and equipment can vary a great deal.
The most notable of all cardio machines is the treadmill. This is found in just about every gym or workout facility in the country. With adjustable inclines, programmable running courses and a battery of health monitoring features like a heart rate monitor, calories burned, miles completed and the like, a treadmill is an excellent machine. It also allows for long distance running when the weather outside is bad.
The elliptical trainer is one of those machines that can really get the blood flowing and help you to get a full body cardio workout. With the movement of not only the legs but the arms as well, you can break quite a sweat on one of these machines and get a cardio workout like you never thought you could. The elliptical trainer may look deceptively easy, but it is one effective piece of cardio equipment.
What are good low impact pieces of exercise equipment for cardio health?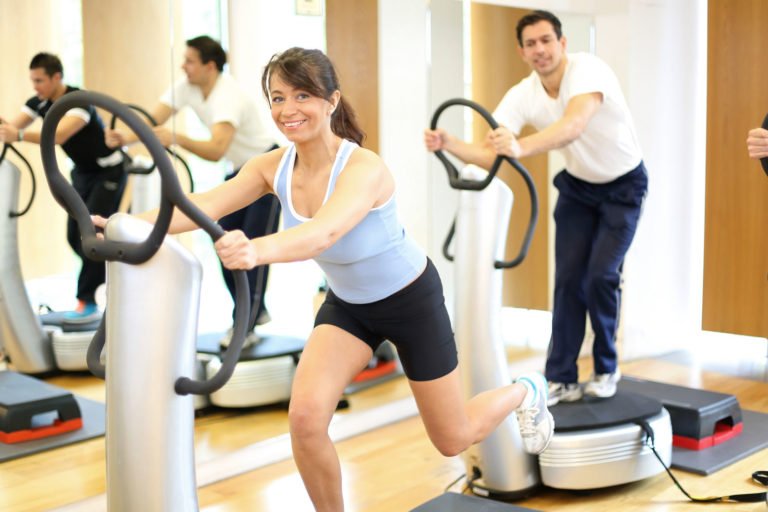 If you have injuries or medical conditions or you are significantly overweight and out of shape, things like a stationary bike, air glider, and the elliptical trainer might be best.
These low impact pieces of equipment will make sure that you get a great workout with the fear or risk of hurting yourself or overdoing it.
The stationary bike is perhaps the best way to get a good cardio workout without putting too much strain on your body. You can go at your own pace and you can get some good exercise in the process.
The air glider is one of the best low impact machines you will find. This exercise machine will get your heart rate up and help you to get a very beneficial workout. However, this machine is so gentle on you that if there are injury related issues or other health issues that you need to be cautious off, the air glider will protect you nicely.
Lastly, you have the elliptical machine. This can give you a great workout but it can do so in a low impact manner. This means that you can ensure that whatever situation has led you to using low impact equipment, you will not have to sacrifice an intense workout for it.
What are some precautions when using equipment for cardio health?
As with any sort of equipment, exercise-related or not, there are some important things to remember like knowing how to use the equipment.
In addition, you need to not overdo things and keep a steady pace. Sometimes the little things keep you safe while working out and help to make the workouts as effective as possible.
With any piece of equipment, you need to familiarize yourself with it first.
Understanding how a treadmill works or how to operate or access the features on an elliptical trainer will go along way in making sure you get the most from that machine and from your workout.
Monitor your heart rate during a cardio workout. If you are getting outside of a safe range, back off.
Lastly, do not overextend yourself while working out. Start out slow and only progress the intensity of your workout when you feel you are ready. Yes, you do need to push yourself, but you need to know when enough is enough.
This will help you continue in your fitness endeavors and it will also keep you free of the injuries that are so common when people try to do too much when working out.
Try our workout plan builder to put together your cardio workout routine!