The 2013 National Youth Weightlifting hosted by InterServ's Wesley Weightlifters will be taking place this weekend, June 28 – June 30, in St. Joseph, Missouri at the Griffon Indoor Sports Complex on the campus of Missouri Western State University.
This is the first USA Weightlifting event that the Exercise.com crew will be attending, and we're excited to see what's in store! If you're in the area, come out and meet some of the Exercise.com team!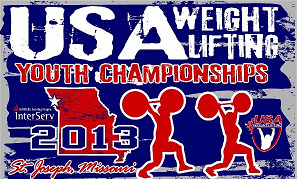 This 3-day event for lifters ages 17 years old and under is a qualifier for several international youth teams, including the United States representatives at the Junior World Championships. More than 400 lifters are expected to compete for team and individual titles.
"This is an exciting time for the InterServ Wesley Weightlifters and St. Joseph," said Dennis Snethen, InterServYouth Program Director and head coach of the Wesley Weightlifters, "This is the first step to Rio in 2016."
Stay tuned for event results following the Championship!
About InterServ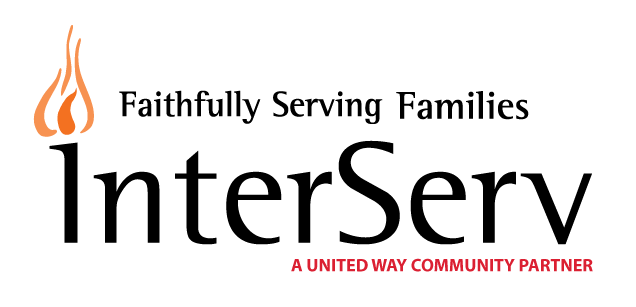 InterServ is a United Way Community Partner.
Other Partners include: Women's Division of the General Board of Global Ministries and the Missouri Conference of the United Methodist Church, The Heartland Presbytery (PCUSA); The Missouri Mid-South Conference of the United Church of Christ; St. Joseph Community Development; and the USDA, MO General Revenue & DHSS/ Division of Senior & Disability Services through the Older Americans Act of 1965 and a contract with NWMO Area Agency on Aging, Inc.
InterServ's Wesley Weightlifters have had numerous lifters qualify for this national event over the years and has a proven track record of hosting local, regional and national championship events in St. Joseph, including two United States Olympic team qualifying meets in 1996 and 2004.After an 11-year hiatus from hosting weightlifting
After an 11-year hiatus from hosting weightlifting meets on a national level, InterServ staff, volunteers and supporters are ready to organize and put on another excellent experience for weightlifting participants and fans in 2013.
How to Get Involved!
Want to get closer to Team USA? Join the Team USA Weightlifting group and start logging your workouts and competing there to show your support! Be on the lookout for more updates and lots of insider info as we kick off this exciting weekend!
If you're feeling inspired by these strong lifters, consider signing up for an Exercise.com PRO membership today for access to weightlifting programs! Go PRO today!