We now have 358 workout plans and counting! Did you know we've added 40 new workout plans in the last year? We have even more exciting changes on the way: an in-depth stats page, online fitness coaching, and more – all designed to help you get the most out of your workouts.
Starting November 15, 2013, we will be increasing the price of PRO membership to $9.99/month or $99.99/year and adding even more professional workout plans. Anyone who upgrades to PRO before November 15 will lock in the current rate of $4.99/month or $49.99/year. If you've been considering upgrading to PRO – there's no better time! Remember, current PRO members will keep their original rate for life so upgrade to PRO membership now!
We will also be adding a brand new membership option for one-on-one coaching from a certified personal trainer!
Beginning November 15, 2013, we will offer one-on-one personal training with a Certified Personal Trainer from our team of experts.
Here's what's included:
Personal fitness assessment from a Certified Personal Trainer
LIVE Ask-A-Trainer access to your own personal fitness coach
Unlimited monthly custom workout plans designed by your Certified Personal Trainer
All of the features available with PRO membership: advanced workout stats, professional diet plans created by a registered dietitian, and unlimited workout plan access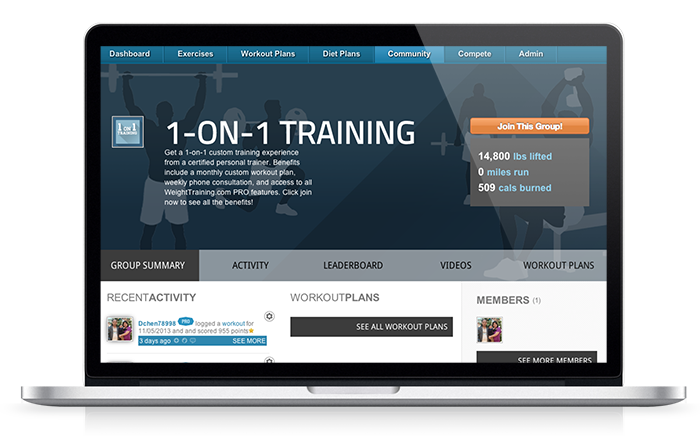 Join the new one-on-one personal training group! This premium group will receive all of the current PRO features while also receiving a more personal experience to get the results you are looking for with the help of a Certified Personal Trainer!
Remember to upgrade to PRO now to lock in the low price of PRO before the price increase on November 15, 2013!