Get the Basics...
💡 Newsletter rehab 101
Buying versus renting fitness space
Cannabis therapy for athletes
Interview with Steve Kiely  💬
Welcome back to Sweat Equity Digital. Before we dive into business, and although the crew here at Exercise.com was rooting for the players on both sides of the ball, we want to send along a big congrats to Tom Brady and the Tampa Bay Buccaneers for their historical Super Bowl win.
In this week's edition, we'll take a look at email marketing and your fitness business's 2021 newsletter rehab, the pros and cons of buying or leasing that new fitness space, and understanding the role of medical marijuana in athletics.
New This Week: Email marketing: still going strong in 2021…Should I buy or rent fitness space…Cannabis therapy for athletes…Interview with Steve Kiely on mastering training basics.
Still with us? Great. Let's get started.
And if you're ready to grow and manage your business better, book a demo with our team today.
---
Email Marketing: Still Going Strong in 2021
Tweak that email marketing campaign keeping these newsletter insights in mind.
Newsletter Rehab 101
Email marketing is still king when it comes to connecting with new customers and keeping your loyal ones engaged. And email marketing providers have made it easy to craft and manage newsletters in-house.
Pro Tip: In-house email marketing management is simple with the Exercise.com Gym Management Software platform. We offer integrations with the most popular email marketing services, including Mailchimp and Constant Contact.
Providers like Mailchimp and Constant Contact have gained steam because of their easy-to-use templates and personalization and automation features. Not surprisingly, in light of the job front and economic instability, even some bigger companies are opting to bring their email marketing efforts in-house.
Mailchimp's health and fitness industry email marketing stats reveal the following averages: open rate 21.48%, click rate 2.69%, unsubscribe rate 0.4%. The newsletter giant's advice for improving those stats begins with:
Increase open rates. Keep the subject descriptive, short, and limit your message to one emoji. If you're able, test your subject(s) line beforehand in an A/B testing campaign.
Increase click rates: Keep your call-to-action wording concise––use specific phrases to lead readers to relevant landing pages and don't be shy about staggering multiple links for the same call-to-action.
Consider both the elements of content and design when implementing updates that are right for your brand's message:
Use automation to personalize newsletter content; segment subscribers and send emails when open times are at peak
Give your landing pages a little TLC
Give your customers the option to shop directly from your newsletter, without redirecting them to your website or social media pages.
Capitalize on integrations, like WordPress newsletter plugins
Include personalized product recommendations for your subscribers
Use surveys to get subscriber feedback about your business's communication and services
Build an app for your newsletter because email isn't the only channel for delivering your business's newsletter
[
Related
:
30 Awesome Curated Newsletter Ideas For 2021
, 
14 Newsletters You'll Want in Your Inbox in 2021
]
6 of the Most Important Email Marketing Trends in 2021 | World Best News https://t.co/yyRWLobC4H

— mailfloss (@mailfloss) December 27, 2020
Covid-19 News & Updates
Your bi-weekly snapshot of all things COVID-19 
The COVID vaccine is the hot topic of conversation these days; which may have you asking yourself, "Should I require my gym employees to get the COVID vaccination?" As an employer, you are allowed by law to make the COVID vaccine mandatory, but there are some caveats. Learn more about your rights and limitations here.
And, in case you missed it: another topic of conversation is how long you, a client, or an employee should quarantine if you've (or they've) been in contact with or infected by COVID-19? The CDC has shortened its quarantine recommendations to 10 days but notes that a full 14 days is still the safer option.
Buying or Renting a Fitness Space
Your fitness business's footprint is growing – so, now what?
Should I buy or rent fitness space when looking to expand?
Investing in a physical address for your fitness business might seem illogical during a pandemic, but social distancing measures and face masks haven't left the local gym scene obsolete. Whether you're just starting out, looking to supplement your online training with a hybrid model, or wanting a fresh space to grow with your clients, there are a few things to consider before diving in.
A few things to consider before buying or leasing new space include anticipating start-up and operations costs and forecasting how to maximize revenue per square foot. If the idea of purchasing a space to expand your fitness business is a thought you've entertained a time or two, using a sample fitness business plan to run numbers can provide a snapshot of what it could look like long-term.
The Pros and Cons of Buying Professional Space
Advantages:
Long-term fixed costs are more predictable––once you have a mortgage, that payment isn't going to change
Extra income from extra space––rent unused space in your facility to spa therapists
Tax write-offs
Disadvantages:
Limited flexibility for growth––once you buy, you're committed to that space for years to come. Space constraints can hinder your business's ability to grow unless you have a budget that allows you to purchase a space you can grow into.
Upfront costs can be daunting––down payments and renovations require liquid cash.
The Pros and Cons of Leasing Professional Space
Advantages:
Often, you can rent what you can't afford to buy––meaning you have access to bigger spaces and in prime locations
More cash for other projects
Property management handles property problems––no need to
Disadvantages:
You're not building equity
Rent increases––what will you do if rent increases or if your landlord decides to not renew your lease?
Don't necessarily need gym space? Rather, looking for a creative office space away from home? Check out this startup that makes it possible to rent a backyard office from your neighbor.
[
Related
: Exercise.com's "
Should My Gym Buy or Lease New Equipment?
"]
Cannabis Therapy
Is THC an acceptable form of pain management for athletes?
Your personal training client onboarding likely includes a medical questionnaire requesting information about family history and current medications. While the questionnaire won't protect you from all liability, it can help in cases of injury due to undisclosed medical conditions.  While fitness professionals are not medical professionals, it's good to have a general awareness of common medications and their indications in exercise.
THC and Pain Management for Athletes
An increasing number of professional athletes have shared that they're using cannabis (cannabinoid therapy) to treat pain, instead of more-addictive opioid alternatives. For states that have approved marijuana for medical use, each has individualized legislation regarding distribution and use. Not sure what your state's laws are regarding the use of medical marijuana? Here's a map of marijuana legality by state.
So, if you're in a state that does allow the use of medical marijuana. What are the benefits and the dangers?
Benefits:
Pain relief from repeated trauma to head and body
Anti-inflammatory protection both before and after head injuries and helps manage muscle spasms
Reduces anxiety, enhances mood, and improves sleep
Dangers:
Impairs decision-making and motor skills
Clinical studies suggest that people who smoke marijuana are more likely to develop respiratory illnesses than are nonsmokers
Because cannabis has long been labeled as a Schedule I substance medical professionals' ability to research and investigate the substance's side-effects has been limited, so the verdict is still out on long-term benefits and dangers that accompany habitual use.
[Related:
5 Best Marijuana Strains That May Help Reduce Inflammation
]
Now that professional sports organizations are open to a conversation about medical marijuana, dozens of athletes have come public with their cannabis use. One out-spoken NFL player estimates that over 50% of NFL players use cannabis as a part of their training regimen.
Cannabis apparently isn't just about pain management post-training. Athletes also report enhanced psychological responses from use prior and/or during physical activity. According to a study cited in The New Runner's High? Examining Relationships Between Cannabis Use and Exercise Behavior in States With Legalized Cannabis, over 70% of athletes surveyed noted benefits in performance, recovery, motivation, and enjoyment.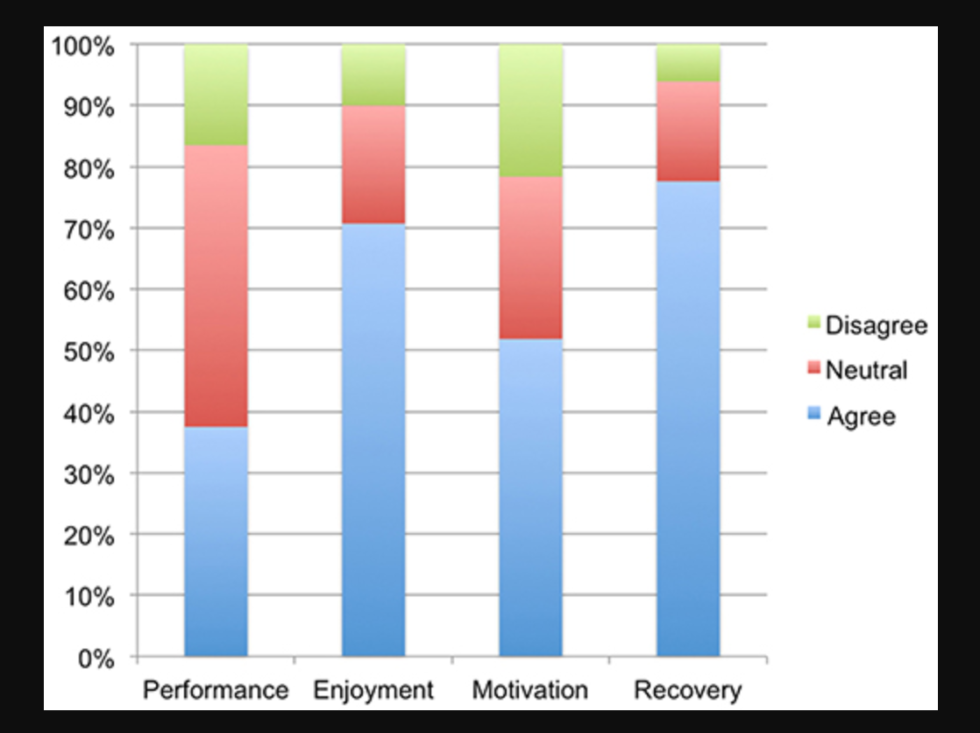 As with any controlled substance, proceed with caution. If your client feels like medical marijuana is right for them or their pain management, have them consult their physician for safety considerations and legal prescriptions.
Mastering the Basics With Steve Kiely, Head Strength Coach at BC High
Our resident interviewer, Schimri Yoyo, sits down with Steve Kiely, head strength coach at BC High, to discuss the importance of mastering the basics in athleticism.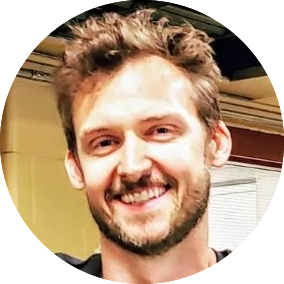 Notable Quotes:
"We use what's called the BC philosophy…The B standing for basics in mastering the basics and the C standing for consistency. And that consistency is creating a system that is consistent and unified, but also consistent language across the coaches. Consistent expectations across seasons."
"When we look at what we're doing in terms of programming, really it stems down to three goals for us. One is to build a foundation of athleticism. Two is to help sports teams create culture, a winning culture. And three is to prepare these kids for their life. Whether that's a college sport or let's say some type of competition they're getting into or whether that's just generally being healthy."
"So the way we organize our program is that movement quality is the most important priority that we have, [so] we need to teach technique. We need to teach the fundamentals. It's part of the reason why we mastered the basics. We spend a lot of time sprinting, jumping, throwing, squatting, hinging, pushing and pulling, working on stabilizing our core, building our hamstrings and our posterior chain, and doing the things that are pretty simple. They're not easy, but they're simple."
Interesting Internet Finds
Share these links on your social media platforms for increased reach and engagement
Buy: Tired of crawling around on the gym floor in search of that runaway AirPod? You might want to consider a more secure option, such as Jaybird Vista True Wireless Bluetooth Sport Waterproof Earbud Premium Headphones.
Watch: In case you missed it, here are a few Super Bowl LV highlights from the historic matchup between the Tampa Bay Buccaneers and the Kansas City Chiefs.
Read: What's the secret to Tom Brady's athletic longevity? He says it's his TB12 Nutrition Manual and The TB12 Method.
And that's a wrap! We hope you've enjoyed this week's digital issue of Sweat Equity: Insider Fitness Business Insights. We'll see you again in two weeks.
If you're ready to grow and manage your business better, book a demo with our team today.
---
This week's newsletter was brought to you by The Exercise.com Team.
Want Sweat Equity delivered straight to your inbox? Sign up for our email list now!