We are excited to announce our newest feature: WeightTraining.com Fitness Battles! This is a fun new way to challenge your friends to workout with you. Battles make exercising fun by turning them into a competition with your friends.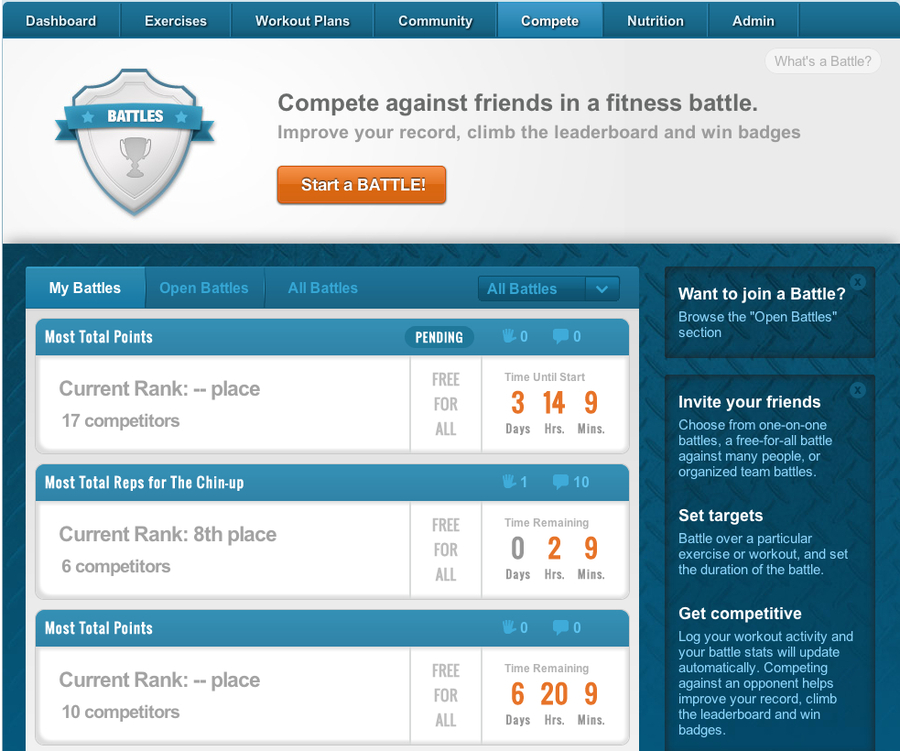 Select the Battlefield
Choose any exercise from our huge database. Know your opponents weakness or choose an exercise that your confident in performing.  You choose your strategy.
Battles will vary depending on which exercise or workout plan you choose. After selecting one proceed to select which style of battle you want.
Workout Battles:
Total Points for the duration of the Battle
Total Weight for the duration of the Battle
Total Distance for cardio workout plans
Weighted Exercise:
One-rep Maximum
Total Weight for the Battle's Duration
Body Weight Exercise:
Most Reps in a Row
Total Reps for the Battle's Duration
Cardio:
Longest Distance Without Stopping
Total Distance Accumulated Over the Battle
Select the Timeframe
Choose how long you'd like the battle to last.
Skirmish (24 hours)
Melee (3 days)
Battle Royale (1 week)
Depending on your style, you may want to pull a sneak attack, hit them hard with a 3 day Melee or go all out with the Battle Royale.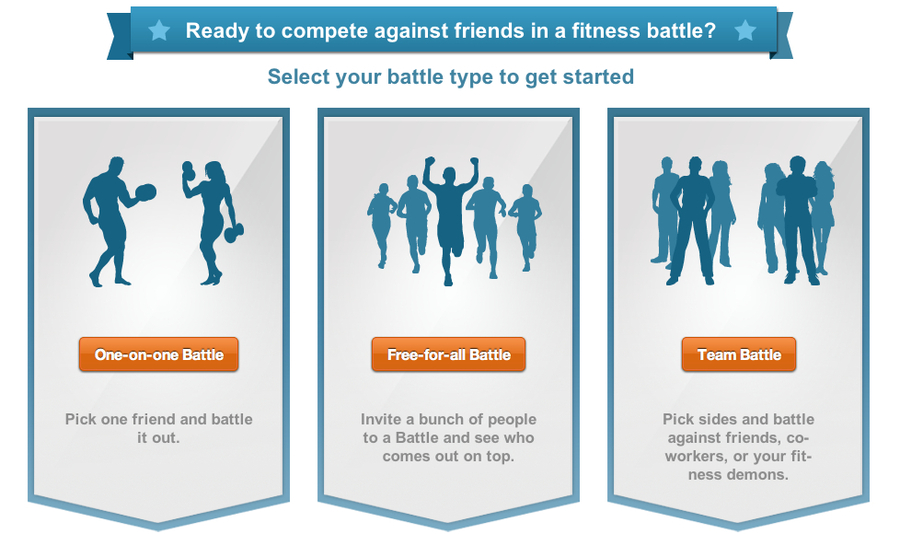 Select the Opponent
Decide who your target will be, who do you want to challenge to the battle.
UPDATE: We have expanded to include Group Battles! You can now participate in Free-for-All and Team Battles. Choose Free-for-All and select "Open to WeightTraining.com Community" to leave the battle open for everyone on the site to join, or invite just your friends!
To start a Team Battle, captain a team and invite your friends to join, then you can battle an existing team or choose someone to captain a new team!
Battle
The battle progress is updated automatically by our workout logger.  All you have to do to keep track of your progress is log your workouts.  Our workout logger will update your battle activity for any of your battles that includes the exercises you're in.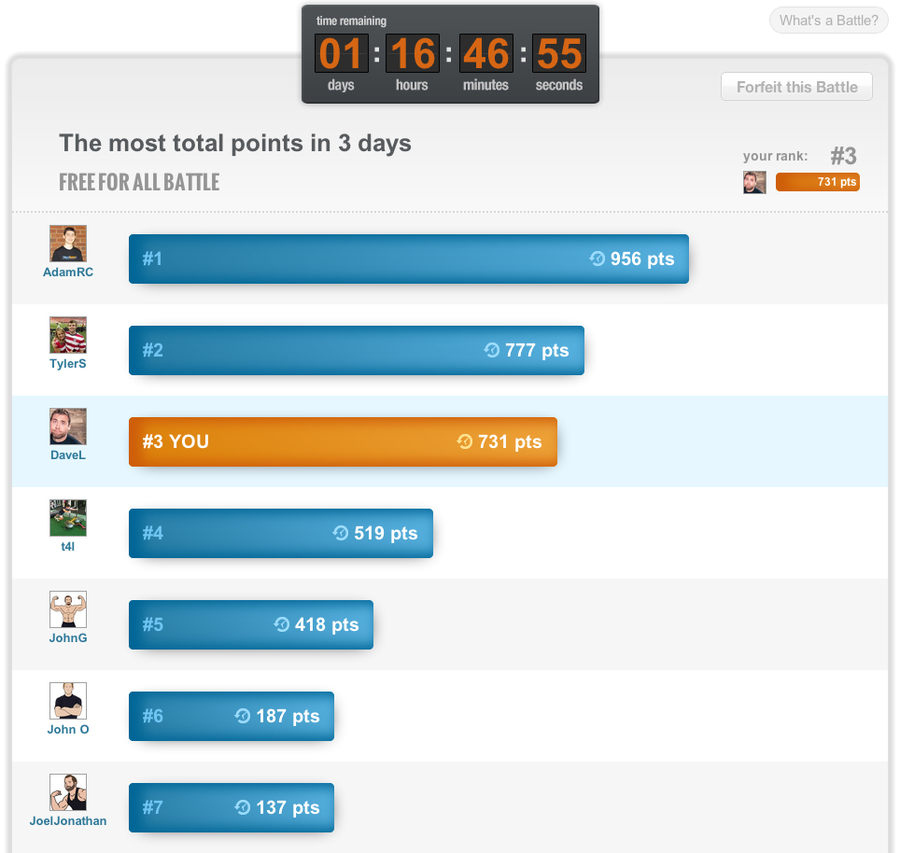 Whoever is on top when the time runs out wins! Invite your friends to log their workouts at WeightTraining.com and Battle each other.