Get the Basics...
Getting a late start in the fitness industry
Having a more relaxed approach to personal training
Incorporating strength training and nutrition within a practice
Prioritizing consistency and personal accountability
With the rise of social media, thousands of so-called glamour and fitness know-it-all's come out on a new platform almost daily. Each of them offering "life hacks" and "fitness tips." It's hard to weed through all the noise and know whom to trust.
Today, we're talking to Chas Cook who will share his nearly three decades of experience as an entrepreneur in order to help you to know what's real and what's synthetic when it comes to running a successful fitness practice.
We'll discuss his experience starting businesses in two countries and two continents, balancing personal training and parenthood with entrepreneurship, and using his business as a positive contributor in his community.
If you're ready to grow and manage your business better, schedule a demo today.
Meet Chas Cook, Athletic Trainer and Entreprenuer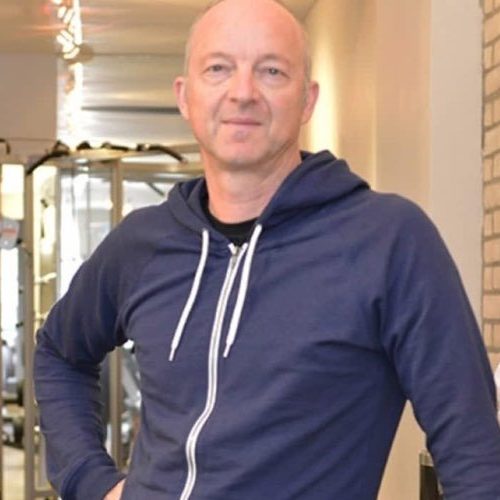 Schimri Yoyo: This is Schimri Yoyo, a writer with exercise.com, and we are continuing our series of interviews with fitness experts. And today we have Chas Cook who is the founder of Inspira Athletica in Toronto, Canada. Chas, thank you for joining us.
Chas Cook: You're welcome. Nice to meet you.
Schimri Yoyo: Nice to meet you as well. So let's just jump into it. We want to get some background information about you. How did you develop a love for health and fitness?
Chas Cook: Ah, that's an excellent question. I came to this very late, in my life, so I didn't become a personal trainer until I was 40 years of age. Okay, which is very unusual. And I did it to help a friend out who was, trying to get into the army. This is in the UK, as an officer.
And she had a very grueling physical test to do, and I was coaching at the time soccer, in England. And so she knew that I was into fitness as such, but I was into fitness from a technical point of view. How to jump higher, or the technical side of a soccer game, say, managing a team. So she said, "Can you help me?" And I was like, "You know, I'm kind of interested in that."
And I went and got a book called How to be Your Own Personal Trainer, and I started to read it and I was like, "Yeah, I can do this." And at the same time, I was actually selling music CDs. And Amazon had just started to hit the UK market, and it was slowing down sales because it was hard to compete on the price [editor: see the video below].
So the job that I was in was kind of changing, and I knew I probably couldn't do that forever. And the only other thing I really knew was coaching. The only other thing I knew that I could do freelance as opposed to getting a job was coaching.
So I decided to help this girl, and then I put myself through a course with the YMCA in London, they're a very extensive personal trainer course. But at the time, even then, I was only kind of going to do it as a part-time thing. I just wanted to get the qualification to just have something there so that I could keep coaching my soccer, but now I'd be able to coach people a little bit more on their fitness. And that's how I got into this.
Schimri Yoyo: Oh, so you can probably thank Jeff Bezos a little bit for launching your personal fitness career.
Chas Cook: Yes. Yeah, that's unusual. And at the time, it was probably a good decision because someone wanted to buy my business, and at the same time, I'd done it for then, maybe 11 or 12 years. So I kind of got to the end of my time with that. It felt like the right time to move.
Schimri Yoyo: And besides soccer, what other sports did you participate in growing up?
Chas Cook: In England, everyone plays soccer. But I was reasonably good at playing soccer, so I played multiple times a week. Five a side, then a kind of competitive game on Saturday, and a casual game on a Sunday. And maybe five a side once or twice a week. But I didn't play any other sports at school. Everybody plays a rotation of rugby, cricket, which I did.
And then I also played basketball for the school, and actually, I played badminton as well, like a county regional level. But, soccer was always my thing. So when I went off to university—all sports were played in one afternoon, so I stayed and played soccer, and I was playing for the university team as well. But my background is solidly soccer.
Schimri Yoyo: Now, when you first entered the fitness industry, was there anyone that you sought counsel from,nor did you have any mentors, or did you ever use a personal trainer?
Chas Cook: I was working then, so I got a part-time job at what was called LA Fitness. It was the UK version of LA Fitness in the UK. And I went there, even though I had been qualified as a personal trainer, I went there as a fitness instructor to learn the ropes.
So I spent a lot of time doing programs for people. And then I wanted to become a trainer within LA fitness cause I saw the people doing the training, and I was like, "Yeah, I can do this."
So there was this one guy who was an ex-army officer, funnily enough. And he worked for LA fitness. His name was Andy McGlynn, and he was very influential, very motivational, very influential—on both the skills and the business side of things. So he was probably the first person that I really listened to.
Schimri Yoyo: Okay. I read about you that you competed in the 2013 Bone Fit Clinical.
Chas Cook: Yeah.
Schimri Yoyo: And what was that experience like?
Chas Cook: Yeah, so I look at my audience now and bone fears and osteoporosis-related course and my audience is mainly female and mainly between 40 and 50. But as I grow older, these are people that are much more prone to suffer, I suppose it were, from osteoporosis.
And so I went on this course, and I did the clinical level of the course. And I realized that many personal trainers weren't actually doing this. Very few. The people on the course for nurses, physios, osteopaths—no personal trainer was really getting involved in that. And that seemed like a no brainer for me because I'm going to learn about something that 50 or 60% of my population have, right? So it seems an obvious course to do, and it was pretty good. Pretty good.
Schimri Yoyo: Good differentiator. I also read about you that you have a love for music and you actually touched on that a little bit. So what are some of your favorite artists? Who are your favorite artists, and what are you currently listening to?
Chas Cook: Oh my God, this is going to show my age. So I listen to a lot of stuff that, which is actually American soul music from the 60s, which is called Northern Soul. It was like a parallel to Motown. So Northern Soul is a, it's a very, it's very popular in the UK. Not so much in—I live in Canada now, it's not so popular here. On that side, I listen to that type of music. And on the other side of the coin, I saw the Rolling Stones play about three weeks ago, so I have a wide, wide taste in music.
Schimri Yoyo: They were just in Philadelphia, the Rolling Stones, they were playing a show in the Philadelphia area just two nights ago (mid-July, 2019).
Chas Cook: Yeah. Considering how old these guys are, it was an excellent show.
Schimri Yoyo: That's awesome. Now besides your tastes in music, what else do you do for leisure?
Chas Cook: I've got a five-year-old kiddie that takes up some of my time. I still play football. I like to watch football, particularly when the English season starts. I watch a lot of football. I like to go out to dinner with my wife and just chill out, really. Go and have a couple of beers, have some folk over, take my kid out. I just took my kid out to dinner today. I tend to—and you know maybe I'll read books. Read books and listen to music, I would say generally are my main spare time things.
Schimri Yoyo: Who is your Premier League team?
Chas Cook: Oh, they're not in the Premier League. They're in the Championship. [FYI, it's Leeds United Football Club]
Schimri Yoyo: Oh they're in the Championship, okay.
Chas Cook: Yeah, unfortunately.
My Style and Philosophy: Relaxed.
Schimri Yoyo: Oh, that's unfortunate. Well, let's get into some of your training philosophy and beliefs. If you could describe your training philosophy and methodology in one word, what would it be?
Chas Cook: Yeah, I saw that question, I liked that one. And my answer initially was straight away, and I said this in a consultation yesterday.
My style and philosophy in one word: relaxed.
Schimri Yoyo: Hmm. That's awesome. That's good. And now what would you say is the relationship between strength and conditioning, injury prevention and rehab? How do they all play together?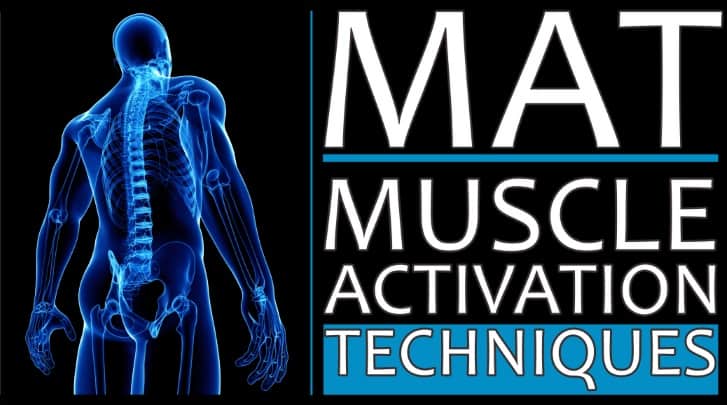 Chas Cook: Yeah, that's, so we actually cover in our gym, and I'm a qualified practitioner, but I don't practice it right now. We cover a thing called muscle activation techniques. And that is basically around pre-hab. Or, making sure that if you're exercising, that the muscles that you're using are actually firing and on-demand. So, we probably look at stuff—so if we looked at our gym and how we trained, we probably don't train many what I would call "athletes." We don't train to the max.
See for yourself - Meet with the Exercise.com Team today
Grow and manage your fitness business better with Exercise.com
So we basically only strength train. And the gym is very, very little cardio. So for us it's we go strength first, or it's being exposed [to strength]. And we see strength as an injury rehab, or pre-hab, I suppose. We rarely have clients that get injured, and if you think about it from that point of view: A lot of injured clients does not look good for your business, and it will cost you a lot of money, right.
So, that's how I see the relationship. I think strength, strength comes first in all of this.
Schimri Yoyo: Oh, okay. How do you incorporate nutrition as part of your personal training?
Chas Cook: We use the ProCoach System through Precision Nutrition, for people who want a long-term [solution]. It's an annual package, a long-term coaching style thing. It's a bit, it's a bit involved. You need to spend time logging in every day. It does cover workouts, and it covers more the habit side of nutrition as much as anything else.
On a day-to-day basis, how I run nutrition with my clients is, literally, I just talk about it. "What did you have for breakfast this morning?" And then it's followed by, "Well you could have had some protein, you know. Have you ever thought about having protein for breakfast?"
[Editor: Watch video on what Personal Trainers eat for breakfast]
And then I kind of drip it into conversations unless the person is really struggling, and then we may start having whole separate conversations outside of a personal training session. So, that's how we cover our nutrition nutritional aspects.
Schimri Yoyo: Yeah. And in what ways do you motivate your clients? In what ways do you motivate yourself?
Chas Cook: I like to, we probably are under-motivated—we're like, you know, we don't—it's not high five every two minutes, put it like that. It's more subtle, I guess. It's more like—
Schimri Yoyo: Relational? Would you say it's more relational?
Chas Cook: More relational even, yeah. It's more like, "Do you realize that you were only pushing 150 on that six months ago, now you're pushing 225?" But without celebrating that fact heavily. It would be more to the point.
You know the fact that we have so many people turn up so frequently means we know that they're motivated. But, I feed that back to them. It's like, "You've been coming in, I've just noticed the other day, in the last six months or 52 sessions, and you've hit 48 of them."
Kind of little feedback things like that. Little feedback. Not what I'd call high praise. We have in the past done Member of the Month, and things like that. But that started to become a bit too, maybe,  judgemental, right? How do we define what is a Member of the Month?
Motivating myself? I think getting people—if my clients are happy, in a way, that's a motivation in itself. So that's all we need for me.
Schimri Yoyo: Okay. Now, moving right along, that kind of moves into my next question. How do you measure progress or success for yourself and for your clients?
Chas Cook: The clients, it's just you more, "How do you feel, how do you feel today? How are your clothes fitting? Do you feel like in the last six months you've changed your ability to not get out of breath, coming up the stairs?" It's just simple questions. We don't really monitor people that heavily. We don't keep going for personal best plank records.
We look for these kinds of, maybe external cues. "My sleep's better. I'm probably less stressed. My general strength carrying bags of groceries seems to be perfectly fine. I couldn't use to do that six months ago." So that's how we look for feedback, or success feedback, I suppose.
Schimri Yoyo: Okay. So it's more like qualitative, quality of life improvement as opposed to a strict objective measurement?
Chas Cook: Yeah, I mean we occasionally get a tape measure out, but it's not consistent. You know, we're not consistently—it is consistent with that particular client, say, but it's not consistent across the board.
Schimri Yoyo: Okay, yes.
Chas Cook: I like to look at—I don't like to look at something that's cut and dried, success or failure. "I want to be 130 pounds," so I keep you on the scale at 131. I don't want that person to keep thinking they're a failure because they haven't got [down] to 130. Cause they've actually, they're pretty successful getting from wherever they've been [down] to 131.
Schimri Yoyo: Yeah.
Chas Cook: So that in itself is a success. They've got 130 in their head, 131 may be where they're at right now. So let's be happy and stay with that, right? And then I just put it back to them. I was like, "Okay, so we lose another pound, is it going to make you feel any different?"
You know, for me it's this emotional connection. How do you feel? How do you feel and how do you feel today? Right. And I think 10 years ago I didn't use to train like that. It would have been scales and measures. It would have been more, I wouldn't call it draconian, but it would have been more tight. Not more relaxed.
Schimri Yoyo: That goes back to your original point, that's great. Now, judging by the clients that have made the most progress under your tutelage, what are some common traits or some shared values that you see that have contributed to their success?
Chas Cook: Well, number one, or the biggest one I think by far as common trait, consistency. Most common trait. There's this one lady who has lost lots and lots of pounds. She's done very, very well. And even now I don't coach her anymore. She still sends me photographs of her food every day.
Schimri Yoyo: Okay.
Chas Cook: Even now a year on. And her weight is still down, she's maintaining—I mean, I feedback back a little bit on this. Her weight is down, it's stayed down. So consistency is the number one for me, for everything. But we also say consistency, that cannot just be, and that can't just be showing up.
Or I consistently go to bed slightly earlier, or I consistently eat extra salads. It's something that I think we look for a long-term commitment from our people. We've got many clients who've done over five years, and I've got quite a few clients we've done over 10 years. And their success is almost exclusively consistency.
Then after that, it's a mixture of other things like their own motivation. And some people need results to get motivated and some people don't need that type of thing. But I think the biggest thing for this, and the other thing as well is getting people to take responsibility for their actions.
Schimri Yoyo: Yeah, accountability.
Chas Cook: I can only suggest to you, you might want to take more salad, but I can't come and feed you. So get that person to understand that the results they crave lie within their own headspace. Right? They're not something that I can do for you. I can point you in the right direction, but I can't do it.
Business
Schimri Yoyo: Let's talk about your business, specifically. How do you juggle your time between being a trainer, an entrepreneur, and a father, and a husband? How do you work that out?
Chas Cook: How do I do it? Badly. To be honest with you, that's probably the biggest issue that I face. And you'll see that in lots of businesses. I am always doing something, but I could be doing something else.
Schimri Yoyo: Okay.
Chas Cook: I tend to, let's say, it's a school holiday right now. And during the day I'll find the time. I'll take my kid swimming. While I have extra time, or I make out the time, spare time to do it. Another little technique that I do is, if I get up early, I do stuff when I'm fresh, early in the morning. Anything that needs catching up with, I do then. Or I try to do when my little one's not around. So I juggle. So I don't get stressed by being interrupted.
So I try to maximize my time. So, I have to do that generally early in the mornings, like five o'clock, six o'clock. I do stuff then cause at eight o'clock at night, I'm either too tired, or I'm too interrupted.
Trust me, that juggle of business, trainer, dad, everything else. That juggle is a, you feel like you're getting permanently pulled. I'm sure you know the story on that, yeah.
Schimri Yoyo: Yeah, yeah, it's a constant juggling act. But, rewarding at times, too, so.
Chas Cook: Yeah, totally.
Schimri Yoyo: Yeah. So how do you determine whom you'll take on as a personal client and then whom you're going to outsource to maybe another trainer?
Chas Cook: At the moment, I'm busy enough that I only take the people if they fit my schedule.
Schimri Yoyo: Okay.
Chas Cook: That's how I do it at the moment. Or they have a particular—cause in the business I do all of the incoming consultations. We have five trainers. But generally, it's, I try to cap myself per week. And then it becomes a little bit more of like, chemistry. If the chemistry is there, I may bend my schedule a little bit. But if I don't feel that I'm the right person, I'm more than happy to pass that.
Schimri Yoyo: Now, as a business owner, what do you know now that you wish you would've known when you first started your practice?
Chas Cook: That working for yourself is harder than people will tell you. Or if you want to make it successful, it's harder than people tell you. It's not some easy gig. You see all these people, these online trainers, they're sitting on the beach in Bali on their computer trying to make ends meet, or whatever they're doing. But that's not real.
[Editor: The entrepreneurial struggle is real. See the video below]
I think you have to keep this real, and in perspective. So, yeah. And one bit of advice I would give is: "If you're going to do this, make sure you're committed." With trainers, it's not all about—you may be a great trainer, but then suddenly running your business. Those two things don't necessarily go together. All of a sudden you're wearing another hat, right. And the other hat has many other hats.
I'm doing consultations, I do the accounts. I do some cleaning, I do training, I do looking after the staff, I do—
Schimri Yoyo: Marketing.
Chas Cook: Yes, marketing. I do emails, I do a multitude of other things. And a lot of people, trainers, it's a bit like restaurateurs, or chefs. They think, "Okay, I'll open up my own place, this is great." And then you get into the nitty-gritty of it and it's like, "This isn't as easy as I thought."
I kind of had [the experience of running] other businesses, but it still was, it still takes up—I mean our business is growing. So as we grow, you have to spend more time on your business, in a way.
But we outsource obviously. But you still have to put a lot of hands-on, I think, to keep a business successful. If you take your eye off the ball, you're going to screw sooner or later.
Schimri Yoyo: Yeah. Well that's, that's a good description of how to differentiate between working on your business, and working in your business. So, thanks for that explanation. Now I want to give you a little opportunity to brag about yourself and your staff a little bit. What makes Inspira Athletica unique?
Chas Cook: Well, I read that question ahead of time, and to be honest with you, I have a fantastic staff. I absolutely adore my staff. They're superb. We have very, very low turnover, very low. What makes them unique is that we have also great retention, client retention. And I know that's a sign of good staff.
But most of our business is word of mouth. So that's another key indicator that we're good at doing what we do. We moved into a new studio last year, 3000 square feet. Last January 2018, and business was up 25% without even any advertising. We had no signage. It's just up 25% five consecutive months, from January to May.
Then, we actually finally put some signs up. That wasn't a deliberate part, that was just, we just had building regulations. But, I think for doing what we do, we're pretty, we deliver consistently to our clients and we can be trusted.
We're in a community, that's a very word of mouth community. And if we were not performing, we would not be so successful. But that's not really a brag. That's just a fact if you know what I mean.
Schimri Yoyo: That's great. I mean, facts are the facts, so you can brag about those facts too.
Chas Cook: Yeah. But we thrive, I think, on building that community relationship or individual relationships with clients. And that I'd say would be one of our strengths.
Schimri Yoyo: Great. Now, how, if at all, do you use technology and social media to promote your business?
Chas Cook: A little bit, but not a lot. We post on Facebook, we post on [Twitter]. We don't really follow the rules, you know, like contact me now, five minutes until the next deal. We don't try to amplify ourselves on Instagram or anything, we just post. We're not trying to use it, necessarily, to bring business.
I mean, I suppose in theory we should do it. We should pay a little bit more attention to it. But our business is strong enough that we don't have to follow these. Everyone's obsessed. I go, I'll be on Facebook, I'll be on Instagram. You know, people are like, how's that working for you? Right. If people who have 10,000 followers on Instagram or Facebook, it's not necessarily bringing them a bigger return.
Schimri Yoyo: That's true.
Chas Cook: Right? So, yes. Social media and our business, I think we play with it. We don't obsess it.
Schimri Yoyo: Well, that's good. You're active, you participate, but you're not obsessive. That's, that's a great piece of advice. Now, what would you say is the biggest challenge in running your business, and then what's also the biggest reward?
Chas Cook: Oh, the biggest challenge, you mentioned earlier, I think it's juggling time.
Schimri Yoyo: Okay.
Chas Cook: And some stuff gets missed, you know, new clients come in and they work with other people, not me. And I miss following up with them, and I miss kind of keeping this, you know, we've now gone up another level of control. There's a business grows, the personal touch diminishes a little bit.
Schimri Yoyo: Yeah.
Chas Cook: What was the second part of that question?
Schimri Yoyo: Well, what's the biggest reward, though?
Chas Cook: The biggest reward, I think, Is the satisfaction of, look, we've done this, right. Years ago when I was struggling and I was training treadmills at that gym in LA Fitness, I didn't think I'd be 14 years later, running a business so big, in a country that I'd never lived in before. So the satisfaction of just doing it, I think has been the most rewarding thing.
Schimri Yoyo: That's awesome.
Chas Cook: It would have been easy to give up many times, right?
Schimri Yoyo: Yes, it would have. Now you've mentioned community and being active in the community. That's a big part of the culture that you've created with your business. What, if any, strategic partnerships have you been able to foster within the community with other health or fitness facilities?
Chas Cook: One thing that we do in the community, actually, I thought you were going to ask me is how do we engage the community?
Schimri Yoyo: Yeah.
Chas Cook: We give to silent auctions a lot for charities, for schools—
Schimri Yoyo: Nice.
Chas Cook: Fundraisers. We give silent auctions, cause we do group fitness classes, and we also do personal training. And we often give to that because at the end of the day we're just giving our time.
And we can sell, the school can make a couple of hundred dollars off something, some personal training. But that brings us to the attention of many people because people see it at the silent auction. And we focus on our local community with that. With going outside of that, we often refer out to physios, or we have a reasonable relationship with physios and chiros. But I wouldn't say they're super, super lucrative. They're more like, for me, it's like a part of a service.
If someone comes to me, and they've got something that's outside of my scope, I can say, look, I know a good physio, I know a good chiro. And we refer. So, sometimes we get stuff back, but we don't look for it. Okay. Sometimes we get approached by chiros and they say, look, can we put clients to you? And we go, sure. But we want to, we want that to be more like, we want to get to know you first, and vice versa.
Schimri Yoyo: Yeah.
Chas Cook: We want the relationship to be like, yeah, go and see Chas. We don't want that. We want it to be like, well look, I've been to Chas' studio, I've checked them out. They're pretty okay. We understand their philosophy, so it's not just like, "Refer, refer!" It's mostly like, we tried to get a friendly refer.
Schimri Yoyo: Yeah. Back to that relational aspect. You get that natural referral.
Chas Cook: I'm not going to refer to anybody that I have not experienced, met, talked to extensively. Because that's my reputation on the line.
Schimri Yoyo: Yeah, that makes sense. I mean your referral is going to be relationally based. And it's, like you said, for it to have any value to your client, it has g.
Chas Cook: Yeah.
Schimri Yoyo: And that's real. And something that you said means something, or it diminishes its value. Makes Sense.
Chas Cook: Sure.
Schimri Yoyo: And now, do you have any resources like books, magazines, podcasts, that you would recommend to our audience?
Chas Cook: I, I have too many books. I don't have time to read. I buy a lot of books. And they used to be more physical. Then, I bought a lot of nutrition books, and then now I buy a lot of business books. And I thought I'd pick out a couple of—actually when I saw the question—one that I really particularly like for trainers, and maybe nutrition coaches is, I think it's called, Motivational Interviewing in Nutrition and Fitness. And one of the authors I think is [Curtis]. That's an excellent book.
And then, also, I like to look at a lot of psychology books. And the other one that I'd recommend is, I think it's called Switch by Dan and Chip Heath.
Schimri Yoyo: Okay.
Chas Cook: More into the psychology of people and how they work. I don't do podcasts. I don't follow many other people's, oh yeah, one other guy. If I see his stuff, I watch it. Eric Cressey.
Schimri Yoyo: Mm-hmm.
Chas Cook: Eric Cressey Sports Performance.
Schimri Yoyo: Yeah.
Chas Cook: I watch his stuff because he's not trying to, sell you something all the time. He's just trying to give you genuine help and advice. Other than that, I don't really sort of look at anyone else's stuff.
Oh wait, I remember now the only real blog I follow and that's Dan John Wandering Weights.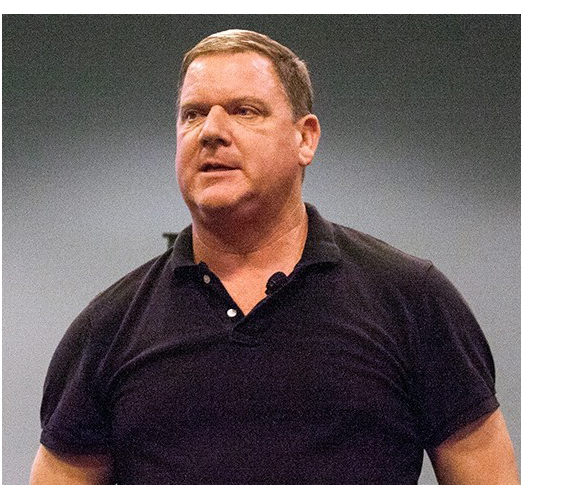 Schimri Yoyo: Well, that's good. All right, last question. Again, thank you for your time, Chas this has been great.
Chas Cook: Thank you.
Schimri Yoyo: What's next for you and your business? What's on the horizon?
Chas Cook: That's a good question. We've, so we signed a lease, it's five years. We're two years into our lease, and at the end of that, I'll have done 19 years as a trainer. So I haven't really thought beyond that yet, but short-term, it's just to keep doing what we're doing. We're not going to move obviously, in the next three years because we signed a lease for that, and business is strong.
I think I would like to grow some consulting business and I'm working on one right now. It's how to set up your own studio. The before opening. I'm setting up a project on that where I'm going to hopefully help people who want to live the dream, as it were, as a trainer.
Help them get somewhere that they want to be without going through the frustrations, cause I've done this three times. So I'm going to put together a package that's going to be an online setup with a project manager that we're going to put in there. And then maybe start mentoring out, maybe to trainers, or small businesses. And then maybe some more—I do it with ProCoach Precision Nutrition—some online coaching. And that's really the only things that we're into right now.
Schimri Yoyo: Well, that's great, man. Thank you again for your time.
Chas Cook: No, thank you for having me.
Schimri Yoyo: Much success to you, and we hope to hear back from you again.
Chas Cook: Yes. Thank you for thinking of me.
If you are ready to grow and manage your business better, take it to another level by scheduling a demo today.