Owner of Premier Sports Performance, Alejandro Lopez, knows a thing or two about training athletes. From young children to professional sports players, Lopez has seen it all in his 14 years of training.
Focusing on the development of athletes, Lopez aims to help each trainee reach their fullest potential.
Keep reading to learn more about Alejandro Lopez, Director of Sports Performance at PSP. To become an Exercise.com PRO Member and have access to workout plans, nutrition guides and more!
Tell our Community About Yourself and Your Role in the Fitness Industry
I am the Director of Sports Performance and Owner of Premier Sports Performance. I have been married to my beautiful wife for six years and we have a wonderful and energetic three-year-old son.
I have designed and implemented programs that trained many professional, college, and school age athletes to improve all aspects of athleticism including the Orlando Sharks Professional soccer team.
I am a professor at the University of Central Florida and hold degrees in Sports Psychology from Florida State University. In addition, I am a Certified Strength and Conditioning Specialist through the National Strength and Conditioning Association and the Collegiate Strength & Conditioning Coaches Association.
I have been training athletes of all ages and abilities for over 14 years serving as:
Assistant Strength Coach and Sports Psychology consultant at Florida State University
Strength and Conditioning Coach for minor league teams of the Pittsburgh Pirates and the Cincinnati Reds
Non-Commissioned officer in Charge of Personal Fitness and Training in the United States Army
Head Strength and Conditioning Coach for Birmingham Southern College where I was responsible for designing and implementing strength and conditioning programs for over 200 Division I collegiate athletes in 14 NCAA sports including Big South Conference Champions in Men's Soccer, Women's, Golf and Men's Basketball Programs
Director of Sports Performance for Velocity Sports Performance
I believe my role in the fitness industry is one of an educator, motivator, coach, and mentor. It is important for me to educate the athlete as well as the parents on the importance of training correctly.
It is also important to dispel many myths and misconceptions that unfortunately are propagated by uneducated and inexperienced coaches and trainers. Finally, I enjoy the role of a mentor for other coaches to facilitate their introduction to the industry and improve the industry standard.
See for yourself - Meet with the Exercise.com Team today
Train Anyone, Anywhere in the World.
What inspired you to start Premier Sports Performance?
I wanted to bring all the knowledge of scientifically based training methods and the experience I gained while training the collegiate and professional athletes to young athletes in order to help them improve.
My mission is to enable every athlete, in spite of their age or skill level to reach his or her potential and develop the building blocks of superior athleticism. Youth athletics inspire me. There is so much to learn from performance training for sports.
A young athlete learns passion, determination, perseverance, how to overcome adversity, mental toughness, team work, how to handle success as well as failure, leadership and how to follow, and that success is not a snapshot, it's a process.
As a coach, I get the privilege to be part of that development.
How do you handle the demanding hours of being a gym owner as well as a trainer, and still handle the responsibilities of being a father?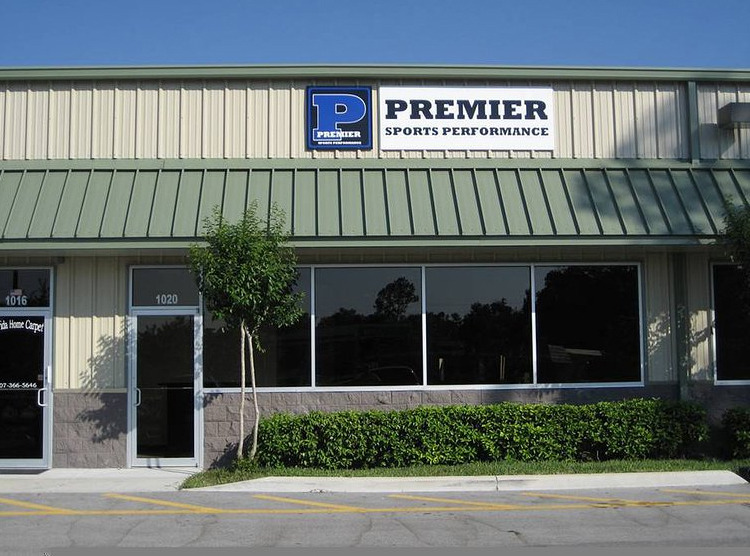 For me work is important, it's my profession and what I am passionate about, but my three-year-old son Ethan is my life.
As a gym owner, there are always things that need to be done whether it's ordering new equipment or planning a new marketing campaign. As a trainer, there is writing programs for the athletes and adults to help them achieve their goals as well as coaching.
All this work can consume you if you allow it. I make sure I prioritize my son and try to spend as much time with him as possible.
I sometimes get him dressed or give him breakfast before going to school, if I have a break in the middle of the day, this might mean taking him out for lunch, and when I get home at night, all my time is devoted to him until he goes to sleep.
I also include him in as many work activities as I can. He loves to run, do push ups, swing a little Kettle bell and even use a dowel to mimic Daddy doing squats. I believe the way I love my son helps me as a coach because I am in charge of developing and shaping young lives.
Each and every one of my athletes becomes one of my kids and they know that I truly care for them and that I am there for them in their failures and their successes.
What is a common misconception of health and fitness that new clients and beginners approach you with?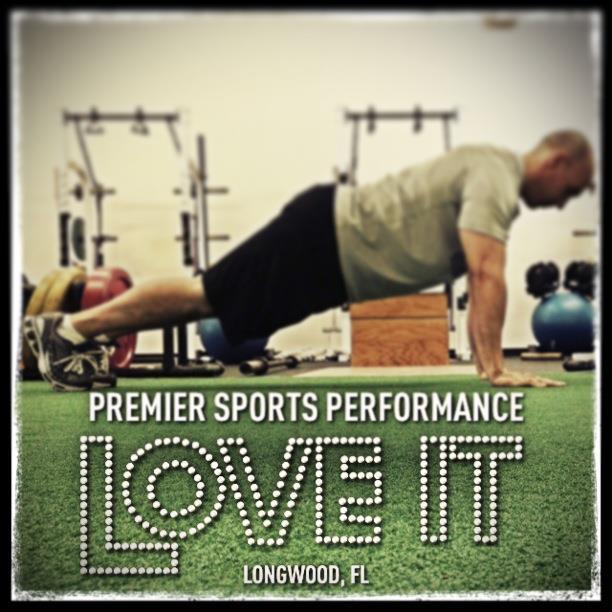 As a coach of relatively young athletes (eight years old and older), I always have parents concerned about weights. They say, "They should not do maximum effort", "It will stunt their growth," "it's not good for them," while in reality, nothing could be farther from the truth.
Have you ever seen a child play? I can tell you my son, Ethan, only knows maximum effort. Kids run as fast as they can, they push and pull as hard as they can; they do the monkey bars holding their full body weight and climb trees and ropes.
They jump as high as they can and test limits and challenge themselves every day. All these activities are considered resistance training at maximum effort.
These are the activities that develop balance, coordination, strength, power, agility, quickness, speed, and overall athleticism. Unfortunately, as kids get older in this day and age, video games, TV, and other sedentary activities replace these activities.
What we do at PSP in the weight room is replicate movements to train young children proper technique and encourage movement patterns needed to develop all these important skills to be successful in any sport and be a more fit child and consequently adult.
What is one piece of advice that you give to all your clients whether they are children, adults, beginners, or pro athletes?
I tell them to commit 100%, trust your coach, and focus on the process. I as a coach have the knowledge you don't.
Trust the process and buy into the program. This means believing in the ability or strength of the gradual changes that succeed one another to lead toward a particular result. In other words, focus your attention and efforts on the here and now.
What's Next?
Do you want to learn more about training with Alejandro Lopez at Premier Sports Performance? You can also follow them on Twitter.
Want additional support and encouragement during your journey to fitness? Check out what the Exercise.com PRO Membership offers!
Users have access to hundreds of great workout plans and diet guides, and can take part in battles and challenges to help keep the competitive juices flowing!