Learning about what your body requires to function at its optimum level is highly recommended while getting healthy and fit.
Owner and CEO of apnutrition.org, Chris Lockwood has researched the subject of Sports Nutrition for years, even earning his Ph.D. in Exercise Science and his M.S. in Exercise and Sports Science.
[Editor's note: Since this article's publication, Chris has launched Lockwood Unleashed and apnutrition.org has closed down.]
As an author of countless magazine articles, as well as former Editor-in-Chief of Muscle & Fitness Magazine, Lockwood knows what it takes to maintain proper health, regardless of your age or gender.
To learn more about how Exercise.com can assist in your journey to health, become a PRO Member today!
Can you let our community know a little about yourself and how you got into the fitness industry?
It was something of divine intervention that got me into the fitness industry. After working near full-time through my undergraduate degree in Business Administration, I quickly landed a territory sales rep position with E&J Gallo, the wine and spirits company.
Less than 90 days into my first post-college job, I got in what could have been a horrible car crash if it wasn't for the grace of God taking pity on an ignorant kid who's tired brain decided an opportune time to fall asleep was while driving my company car on a Mississippi back road highway, traveling 55 mph.
Genius, I know. Such an event does force a person to reconsider their path in life (all pun intended).
Had that been the end of the Chris Lockwood story, I was horrified to think that my tombstone would have been erected in the echoes of "What's the word? Thunderbird. What's the price? Dollar, twice."
That is, a sales rep of Boone's Farm, Thunderbird, and Night Train didn't seem like an altruistic choice for the end of my story. It was then that I chose to return to school and study something that I loved; not just something that was practical and sensible.
Turns out that my one-year stint with Gallo was part of my prep-work for what has become my passion – dietary supplements, like wine or alcohol, is a disposable income good, is sold in similarly specialty and larger retail chains, and has a very well defined consumer class of enthusiasts users.
Thus, to say that I bring my Gallo training into how I approach the supplement industry is an understatement. After Gallo, I returned to grad school. I worked as a personal trainer, strength coach, and was the general manager of a local chain of Gold's Gyms in the panhandle of Florida.
When presenting my thesis – a kinematic and kinetic analysis of the boxer's jab and select weight training exercises – at an NSCA conference in Vegas, which occurred the same night as Mike Tyson deciding to dine on Evander Holyfield's ear, I leaned over to pick up a wad of paper to throw away.
Before tossing it in the trash, I noticed that it was a job posting for contributing editors and writers for Muscle & Fitness magazine.
Several months later, my wife and I left the redneck Rivera and a cush income and headed to California where I took a HUGE pay cut to take advantage of what I felt was a once in a lifetime opportunity — staff writer for M&F. What a cool job, and what a great place to work!
That is, back when Joe and the Weiders still owned the company, and a Weider contract still meant something.
It's where I began my friendship with Joe, where I was able to learn the art of mainstream copywriting and editing, and where I was blessed to have an incredible mentor that helped me grow in my professional life.
After a couple of years of editorial life, I shifted gears and accepted a position with what was then, Weider Nutrition, in Salt Lake City.
I took over the ABB brand and totally revamped it, from formulations, marketing, packaging, and identity, and got it to a point where Weider could unload it to Optimum Nutrition.
See for yourself - Meet with the Exercise.com Team today
Train Anyone, Anywhere in the World.
On the list of "cool" jobs that I've had, the talented and fun people that I got to work with, and the experiences, both professional and otherwise that I garnered, my time running ABB ranks at the top.
However, the proverbial case of not knowing what you've got until it's gone. As my wife can attest, I still love that brand and feel connected to it.
Apparently, transforming a $30MM, heavily ephedra-based brand, somehow qualified me to be recruited by GNC to run their $280MM Diet, Energy, Food & Beverage division.
They were trying to sell the company, had already decided that the end was in sight for ephedrine, and thus, my decreasing the ephedra-based share of business for ABB put me on a short list of qualified recruits.
After GNC, I wanted to forge a path toward earning my Ph.D. because I saw the inevitability that the industry would continue down a more regulated path. If nothing else, I'm grossly insecure in my qualifications — I assume that I'm always one step away from not having a job.
Thus, I'm always seeking new opportunities to expand my base of knowledge and perspective so that I can provide what another cannot; regardless of the role. I consulted full-time while also a full-time Ph.D. student, conducting multiple clinical trials and teaching Nutrition.
Into my final year in the program, I was asked to come back to M&F and M&F Hers as Editor-in-Chief. For close to a year, I traveled back and forth, weekly, between LA and Norman, OK.
To put it lightly, I have little empathy for people who claim to be busy. The real miracle during that phase of my life was that I remained attentive to the one job that I absolutely refuse to fail at – being a husband and a father.
Thus, to use a Todd Margaret-ism: to summarize, I've held many amazing positions within this industry, feel blessed to have had the opportunities that have presented themselves, absolutely love being a dad and husband, and I don't sleep.
How have your many fitness certifications played a role in your supplement industry career?
It's hard to say. My CSCS certification most definitely was of benefit while I was running gyms and when I've been involved in editorial content.
Additionally, it afforded me greater exposure to the supplement and nutrition research that was being presented at the NSCA and ACSM national conferences, and within their respective research journals.
Thus, I'd say my training certifications had an ancillary role in shaping my career within the supplement industry.
As a respected expert in nutrition, what are some of the key habits that people need to adopt?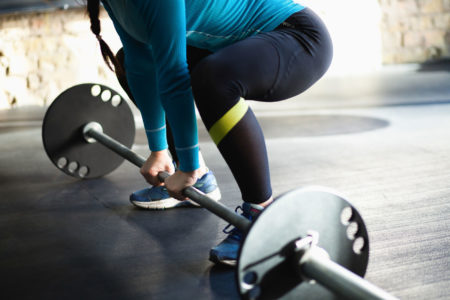 Sacrifice. I know a lot of people like to say, "time management," "put life into perspective," "remain focused and positive," etc, but without a doubt, self-sacrifice is the marquee of any self-made and successful person; regardless of their industry.
Those that expect success to come easily, like those that think or go for quick fixes in their approach to better fitness, will invariably be disappointed. It takes endless personal sacrifice to succeed at anything; career, peak conditioning, athletics, relationships, or whatever.
Learn to give many-fold beyond those that are deemed your peers or equals, and the rewards will inevitably come back to you. Equally as important as sacrifice is integrity.
It's inevitable that people who are trying to succeed and do something out of the ordinary will screw-up and make mistakes from time-to-time. Don't blame others or lie about it; be honest, be open, take responsibility, correct what can be corrected, and move on.
The self-serving children wrapped in adult clothing that repeatedly make it to the top of the org chart or financial food chain off of the backs of others — it's those folks that everyone wants to see fail.
Have people rooting in your corner to succeed because you're a person of integrity and have proven to go above and beyond what is expected or requested of you. The same goes for your relationships and as a parent.
Don't just settle or assume someone else will take care of what you may feel is beneath you or someone else's responsibility.
How did your experience at GNC shape your decision to create apnutrition.org?
I'm not certain I could point to my experience at GNC as being a major factor in my forming AP Nutrition. Has that experience helped provide my consulting company with a different level of expertise? Absolutely.
More likely, GNC contributed a piece to my perspective of the supplement industry landscape that my "competition" cannot provide.
That is, because of my background, I look at clients' business from a scientific/research, brand management, consumer, product development, operations, regulatory, communications, distribution, and retail level.
Most other consultants have a more narrow scope of perspective from which they can provide a service to, and benefit their clients.
Do you feel supplements are needed in gaining results? What supplements do you feel are the most important to have?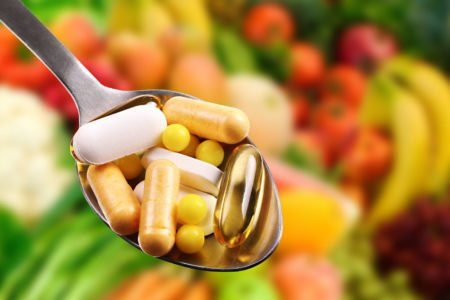 What most people fail to recognize is that virtually EVERYONE in modern, westernized society is taking supplements. If a person consumes bread, cereal, a shelf-stable packaged food item, drinks tea or almost any commercial beverage, including milk, they're almost definitely taking supplements.
Specifically, pre-mix blends of vitamins and minerals are added back into foods to give consumers what the manufacturing process has stripped of certain natural ingredients, or actives are added into common foods to provide greater functionality.
It's this very fact that I don't take any nutritionist, self-proclaimed nutrition "expert" or nutrition professor seriously if they tell people that there's no need for supplements.
For goodness sake, it isn't as if the vitamins and minerals from the fortification process of bread someone re-assimilate themselves back into the grain within their bound and native state.
Thus, if a nutrition "expert" claims on one hand that a person only needs to eat food and to follow the Food Guide Pyramid or some other ridiculously flawed food plan, sans supplementation, then run. Run very fast.
That soapbox aside, yes, I obviously feel supplementation is critical in today's society.
The basics that I feel everyone, regardless of age, goal or sex should be taking, include the following:
Whey protein (ideally, an extensive hydrolysate such as ProtoWhey)
Complex multi-vitamin/-mineral (e.g., TwinLab DualTab)
Natural triglyceride form of fish oil (e.g., Nordic Naturals Omega-3)
Vitamin D3, pro-biotic
A high flavonoid/phenolic acid-containing herb of some kind (e.g., New Zealand pine bark extract)
Anything else that I would recommend would be goal, sex, or life-specific, and is too difficult and extensive to elaborate upon, here.
What do you have planned for apnutrition.org's future?
Though I'll continue supporting brand management and marketing needs, I'm focusing more of my business on advancing the research substantiation of products and ingredients, as well as providing technical marketing, PR, and communications services.
For example, I'm currently involved, at various stages, in seven clinical trials.
Having a brand management/marketing, sales, retail, regulatory, propaganda (i.e., editorial) and research-heavy background, I tend to be able to draft study protocol designs and disseminate study findings, not to mention negotiate pricing for companies that would otherwise not invest in research.
Discovering new ingredients will continue being a part of my core business model, as well; though I do hope to have the opportunity to spend more time educating the public in the years ahead.
Exercise.com would like to thank Chris for his time with us. To get more up to date information on all things fitness, upgrade to Exercise.com PRO! Members receive access to workout plans, nutrition information and more!