Dan Trink is the founder and owner of Trink Fitness.
Regardless of his ever-growing list of certifications and qualifications (he currently holds eleven certifications), Dan knows the empowering feeling of going from fat to fit. It is for this reason that he is the most dedicated personal trainer out there, making his clients' goals his own.
This self-proclaimed "weight lifting and nutrition nerd" gave us the low-down on everything from weight loss to meal plans to staying motivated, and each nugget of information is right here in this week's blog interview.
How did you get started in the fitness industry?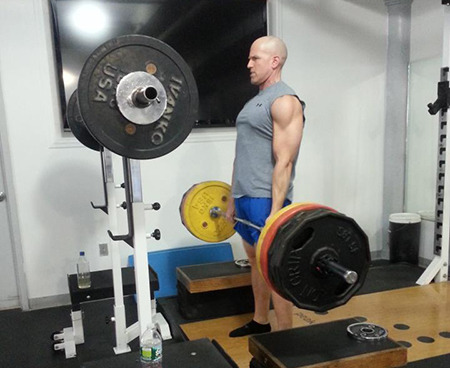 Well, I wasn't always in the fitness industry. Before I became a strength coach/trainer, I had a career in advertising. As with most corporate jobs, the ad gig involved a lot of sitting, traveling, airport food, dinners out, industry parties and a bunch of other stuff that left me in pretty bad shape.
When I was in my late 20's and getting ready to get married, I found myself about 50 pounds overweight and decided to do something about it.
I lost 50 pounds in four months by changing my diet and hitting the treadmill five days per week. In a way, my plan worked but I still didn't look the way I wanted to look.
That's when I really started researching and reading every strength training and nutrition article, research paper, and website I could find.
This all led to my hitting the weight room, adopting a smart eating approach, and adding on slabs of muscle. It really ignited a passion for fitness that I was more than happy to share with my coworkers, friends, and anyone else who would listen.
In fact, I started spending more time on fitness websites and reading textbooks at work than actually doing my work.
Eventually, I just made the leap to doing what I love, as I've always believed you can maximize your income by doing something you are passionate about. Plus it felt much better, helping people reach their goals rather than selling them something they didn't need.
How would you describe your approach to body composition transformation?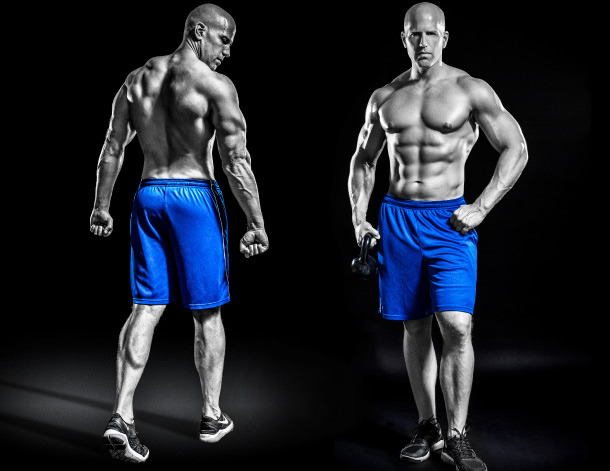 Well, it's pretty simple. And by simple, I don't mean easy. Clearly, there is a need to get your nutrition dialed in — and that can take the form of a lot of different approaches (low carb, carb cycling, mixed "Zone" type plan, one-habit-at-a-time) depending on the client's history, lifestyle, goals, and needs.
Next, you need to have a smart strength training program that is progressed and periodized to avoid plateaus or allowing yourself to get too comfortable.
I do believe some interval training can also be helpful when appropriate to drive up training frequency and energy expenditure. Then there is the 'icing on the cake' type of stuff such as supplements.
I do take a holistic approach to fitness so I am a big proponent of stress management and optimizing sleep as well. All of these factors really do play a role in body composition changes. If you can consistently nail all of these factors, you don't have a choice but to change your body for the better.
See for yourself - Meet with the Exercise.com Team today
Train Anyone, Anywhere in the World.
Of your 10+ certifications, which was the most extreme to earn?
Well, to get taken seriously, I felt like I needed to get the most 'serious' training certification. So I read the Essentials of Strength and Conditioning textbook from the NSCA twice in 6 weeks and took the exam.
That was probably the most extreme thing I did for a cert. I've also worked up to a PICP (Poliquin) Level Three Coach which requires getting a 92 percent on the pre-certification test, practical testing during the week-long course and training balls-to-the-wall for several days in a row.
On top of that, you have to have trained a national level athlete to even qualify. But that's one of the things I love about Poliquin — he wants coaches that walk the walk and I can appreciate that.
Staying motivated is a huge part of fitness. What would you recommend to those who have been working out for awhile and is starting to lose momentum?
Almost everyone loses momentum at some point. Either you plateau on your lifts or body composition improvements, you get bored or tired of your routine, or even get sick of the gym environment.
The best way to bust out of these ruts really depends on what is causing them, but a good place to start would be to set a goal and a timeframe to reach that goal. Ten percent of body fat by Memorial Day. A 500-pound deadlift by September.
Having tangible goals and putting a plan in place to achieve them can be very motivating. The other thing you can do, and I realize I am biased here, is to hire a good coach that can provide you with a new program, a new perspective or some new motivation.
At this point, what would you say has been your most memorable or successful moment in fitness?
Wow, that's tough as there have been many. I trained a boxer for a championship fight, and watching him step into the ring at Madison Square Garden was thrilling.
Being involved in the Transformassacre (an 8-week body composition challenge) for Men's Fitness was an amazing experience and my trainee, Charlie, got incredible results in that time frame. Plus he became like a younger brother to me.
Having my first article published on T-Nation was thrilling, as I learned about so many strength coaches and nutritionists I admire from reading that site, so to be included among them was amazing.
But maybe number one was seeing the results of the photoshoot I had last spring.
Being a few weeks short of my 40th birthday and having come from being a bit of a fat guy, seeing how far I had come, that was pretty amazing.
I'm not much of a guy to pat myself on the back. I get much more of a thrill out of seeing my clients succeed, truthfully. But seeing myself looking like that, that was pretty cool.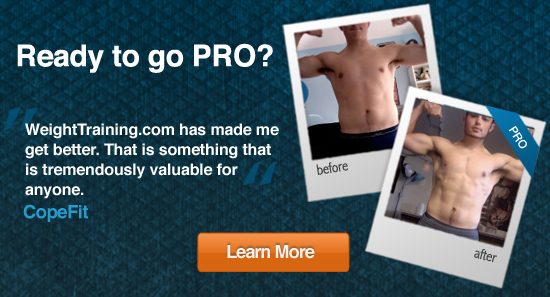 Exercise.com wants to thank Dan for a great interview! To learn more about Dan or to contact him, visit his website. You can also connect with him through Facebook and Twitter!