Exercise.com brings you another inspirational and unique professional in the world of fitness. Drew Manning is a personal trainer and recent author of the book Fit2Fat2Fit. Drew is a little different than your average personal trainer.
In an effort to inspire people and to work through the journey of being overweight and transforming the body from zero to fit, Drew decided that he was going to go from fit to fat in 6 months through having an unregulated diet with no exercise.
Talk about taking "Go big or go home!" to the next level!

After gaining about 50-60 pounds, he would then work to become fit again in 6 months by tracking his diet and workout plans for everyone to be able to see and work through the journey with him.
Whether you're just starting to work out, or you're a gym junkie, we've got plenty of workout plan options for anyone!
What are 3 things that you would tell to people who are wanting to make a healthy change?
Don't focus so much on scale weight

–

Scale weight is not the best measurement when it comes to health. Just because you're losing weight doesn't mean you're becoming healthier. Instead, focus on becoming medically healthy first.

Prepare your meals in advance

–

If you don't know what you're going to eat and when you're going to eat, it's going to make it that much harder to avoid the fast food temptation.

Make sure you have a support system in place

–

No matter who you are, you will lack motivation some days or you will want to give into cravings and fall back into your old ways, which is why you need a community of friend and supporters.
Motivation is obviously very important to fat loss. What would you say are some keys to motivation when attempting to lose weight?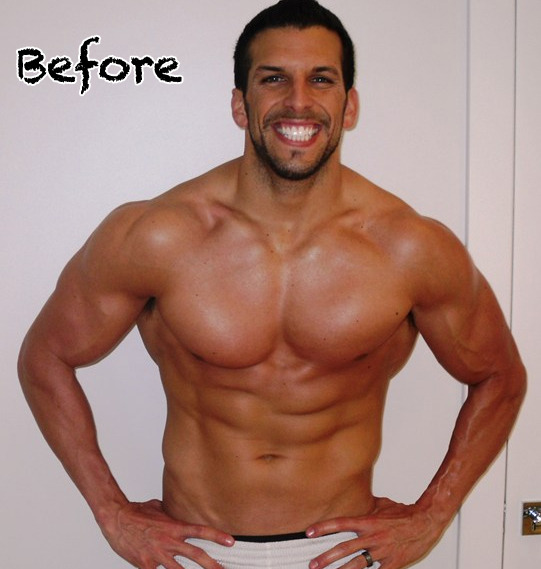 First of all, I would tell anyone that is on this journey or thinking about it, that they are worth it!  But people are motivated by different things.
Sometimes it's fear, sometimes it's kids, sometimes it's a slap in the face from a doctor telling you that you have Type II Diabetes, etc. We need to find what motivates us and use that as a reminder of why we're living this lifestyle.
Sometimes people are not motivated simply because they don't have a series of goals to work towards. Someone may not be motivated to change their eating habits forever, so why not just make a goal to follow healthy eating for 30 days?
Make it a competition — get someone to do it with you. It's the "baby steps" that get people moving, and that momentum can spur motivation someone didn't think they had, which eventually will lead them to a more permanent lifestyle change!
What are your favorite healthy snack foods?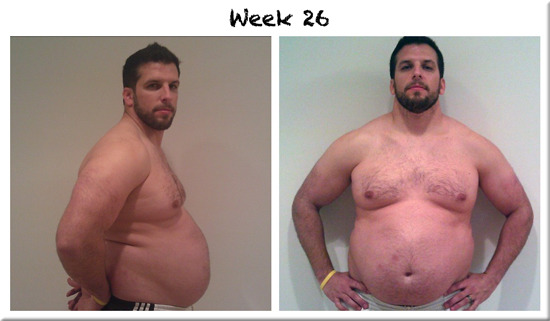 Quest Protein Bars
Almonds / Pumpkin Seeds
Blueberries / Raspberries
Tell us a little bit about #TeamDrew.
#TeamDrew is amazing. I never would've thought this Fit2Fat2Fit journey would impact so many people. Knowing that there are literally thousands of people all over the world who have changed their lifestyle makes this whole journey worth it.
This journey is more about their success stories and not so much about me getting back in shape because people will always say, "Well, he was only overweight for 6 months" or "He has muscle memory, so it was easy for him to get back in shape."
While I agree with some of that, I point people to #TeamDrew's results (the average person lost over 60 lbs in 6 months) following me on the journey back to fit, and these were people that had been overweight for years… not just 6 months!
What were your two favorite exercises that you incorporated to lose weight?
HIIT (High-Intensity Interval Training) cardio
What is the one thing you would say to people who are on their own fitness journey right now?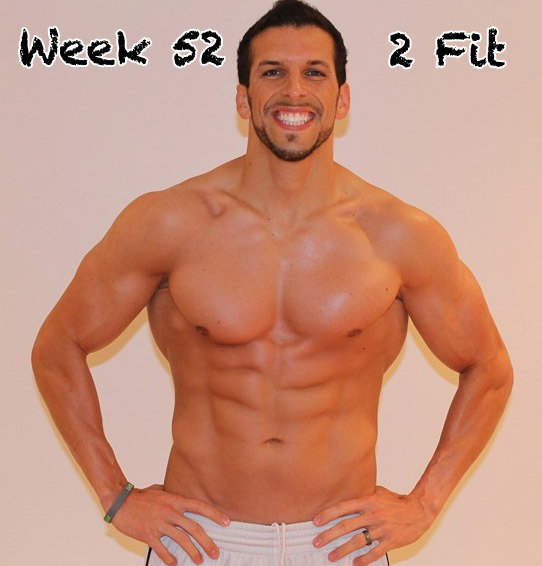 I would tell them that it's not just about the physical. It's not just about meal plans, exercises, macronutrients, supersets, etc. Those things are important of course, but it's really about the mental and emotional challenges that come with becoming fit.
The key to making whatever fitness program you're on a lifestyle rather than just another diet is to understand how to overcome the psychological challenges, which are things like mental plateaus, lacking motivation, and giving in to cravings.
Drew has managed to go from fit 2 fat 2 fit again in just 52 weeks, through determination and motivation. He now has the knowledge of what it's like to be overweight and to work his way back to being fit.
Drew's journey is an inspiration to how a balanced diet and a consistent workout can transform the body if you are willing to put in the work that's required.
At fit2fat2fit.com, Drew shares his meal plan and specific workouts that he used each day to reach his goal. After looking at his workouts, log your workout at Exercise.com to keep a consistent workout and see your progress along your personal journey.
Start working towards a new body (Check out our Beginner Workout Plan!) and a new you today!