We're grateful that this week's fitness expert, Len Saunders, took some time to answer a few of our questions! He's an inspiring author and motivational speaker in the fight against childhood obesity. He's worked hard to help kids from around the world get fit!
Read on to discover what tips and information he has to share with our Exercise.com Community.
Tell us about the work you've done promoting children's health and fitness.

For over 30 years, I have been helping children and their families lead healthy lifestyles, through my books, programs, public speaking, and being a spokesperson for various companies.
One program I organize, which I have been best known for is an event called Project ACES, where millions of children around the world exercise simultaneously all over the world.
Many of my books, like my most recent book, Keeping Kids Fit, are designed to educate families on healthy lifestyles.
What first got you started in working to improve the health of children?
I grew up with many role models who molded me to grow up to be concerned about a healthy lifestyle. As I matured, I wanted to "pay back" by helping children the same way.
My work became very successful, and I began to have a platform for my mission.
Why do you think obesity is on the rise in the US?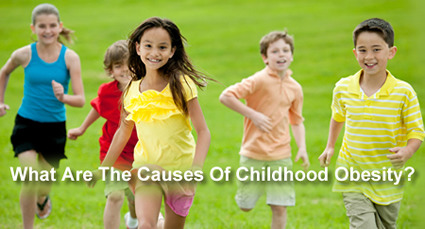 This is a loaded question, but I think children are getting more homework these days, causing them to be more sedentary. I also think the pressures of being social through technology have reduced physical activity.
Children can communicate via phones, video games, computers, iPads, and so many other devices. Again, this is causing them to be sedentary.
Where children and play used to be natural companions, children and technology are now the best of friends. A new evolution has taken place over the last few decades where this lifestyle is acceptable.
Parents will need to set limits on technology to help keep kids active.
What has to happen before we can reverse this trend as a nation?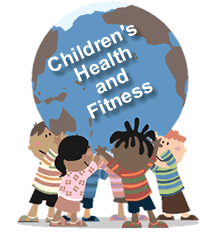 Education is the key! Change is the next step. There are too many self-proclaimed "experts" out there who are preaching the wrong messages. Keeping it simple and fun is the way to go.
Do you see fitness and technology really being effective together anytime soon?
There are hundreds of fitness-oriented video games available, but nothing seems to be really catching on.
What are 3 things parents can do to encourage a healthy lifestyle in their kids from an early age?
Parents need to be the role model. (If you don't exercise, why would you expect your kids to?)
Reduce the technology.
Give kids healthy choices, not the wrong choices.
Exercise.com is proud to feature people like Len who have dedicated their lives to improving the lives of others. What's something YOU can do to make a difference in your community?
We need to encourage our children to stay active and to eat healthier foods consistently! This starts with us. Adults need to be positive examples for kids!
Check out LenSaunders.com for more information on this topic! Also, remember to follow us on our Facebook page and Twitter page for the latest news in fitness.