Here at Exercise.com, we love hearing stories of people finding their way from unfit to utterly fabulous.
Kyra Williams of Kyra Williams Fitness holds back no bones when it comes to her journey to not only a fit lifestyle, but also her career as a NASM personal trainer, nutrition expert, and life coach.
Kyra Williams has not always been in shape. She used to be quite the opposite in fact. Through college, Kyra was very unhealthy — living off of pizza and beer, and post-college her weight was as high as 160+ pounds due to total inactivity.
One day it clicked and she knew it was time to lose weight. Since then Kyra has never looked back and has fallen so in love with all things fitness she has made it her life's work to help others make the changes necessary in their lives to become fit, active and healthy.
As a bikini competitor and lover of food, she combined her passions and wrote a cookbook and offers online personal training.
When did you first find your interest in fitness?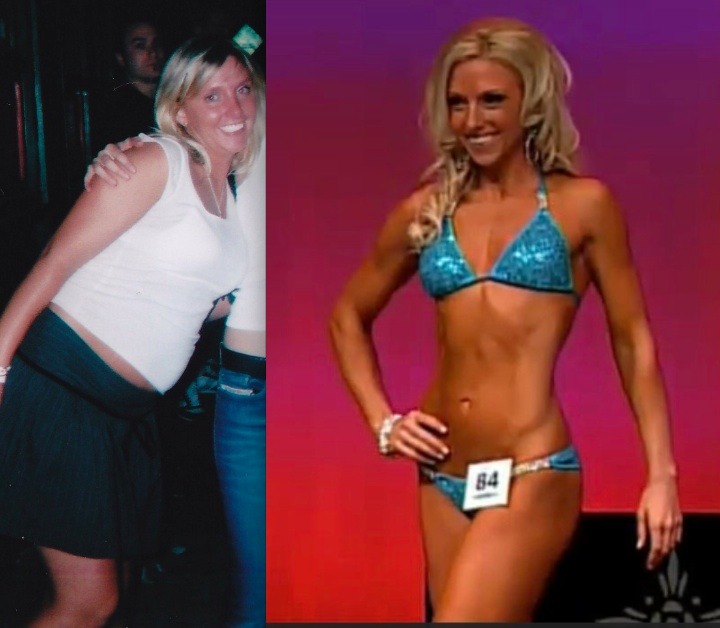 I started doing cardio when I was 22. I won't say this was the beginning of my interest because I hated it. It was boring and monotonous and I definitely leveled out as far as my results went.
But years later, when I was 27 (four years ago) I started circuit training and lifting heavy weights.
I never knew I could possibly get any smaller, but within a couple of months, I had to replace my wardrobe because all of my clothes were too big. I fell in love with fitness and couldn't get enough.
I felt at that point I learned an amazing secret that I needed to share with the world, which is why I became a personal trainer.
What tips would you give people just getting started working out?
Get off the elliptical!!!!  That is where I started and now I realize the error in my ways. Find something you enjoy and do it often.
There are so many great ways to exercise like yoga, dancing, surfing, boxing, weight lifting, rock wall climbing, etc. If you enjoy what you do you will want to do it more.
Don't be scared to lift heavy or sprint fast. Those two things will get you further than anything else out there if your goal is to get lean!!!  And no matter what do not get discouraged.  If you give up you definitely will not reach your goals.
Can you share some of your favorite healthy snacks with us?
I loveeeeeeeee food!  Okay.. I'll try to limit my ideas:
Grilled chicken, steamed broccoli, and avocado
Protein smoothies with bananas and nut butter
Roasted red pepper hummus and carrots
Roasted veggie dip with carrots
Bikini protein pancakes
Hard-boiled eggs and a side of steamed broccoli and cauliflower with goat cheese
ALMOND BUTTER
See for yourself - Meet with the Exercise.com Team today
Train Anyone, Anywhere in the World.
You have 15 minutes to spare and want to make the most of your workout. What do you do?
Put together a quick circuit with squat jumps, burpees, push-ups, pull-ups and sit-ups.
Just cover all the basics, get some plyometrics in there to lift the booty and use up those fast-twitch muscle fibers and get the heart rate up with some high-intensity intervals.
How does keeping track of your progress help you stay motivated?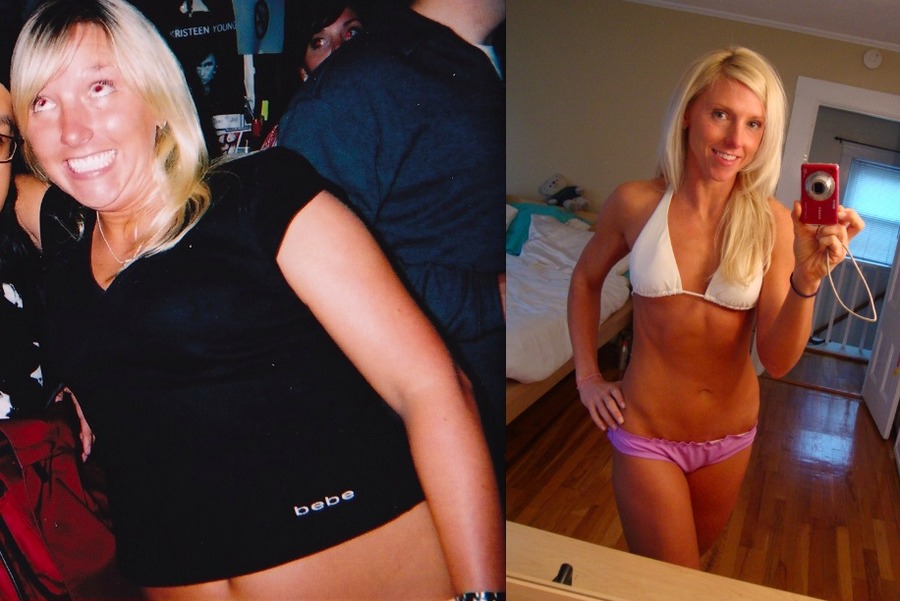 I have all of my clients take front and back progress pictures and we examine them every four weeks.  Even I do this when I'm not training for a show.
When the scale doesn't move you can look at these photos and see your changes.  If you don't see any then it may be time to examine your nutrition plan. It definitely helps you keep that in check!
I also recommend keeping a log of your workouts, at least baseline workouts like mile time, how much you can squat, bench, press, and pull.
It gives you a reason to get excited about the gym and keeps you honest in your nutrition because you want to do better each time you lift!
What's the best fitness advice you've ever been given?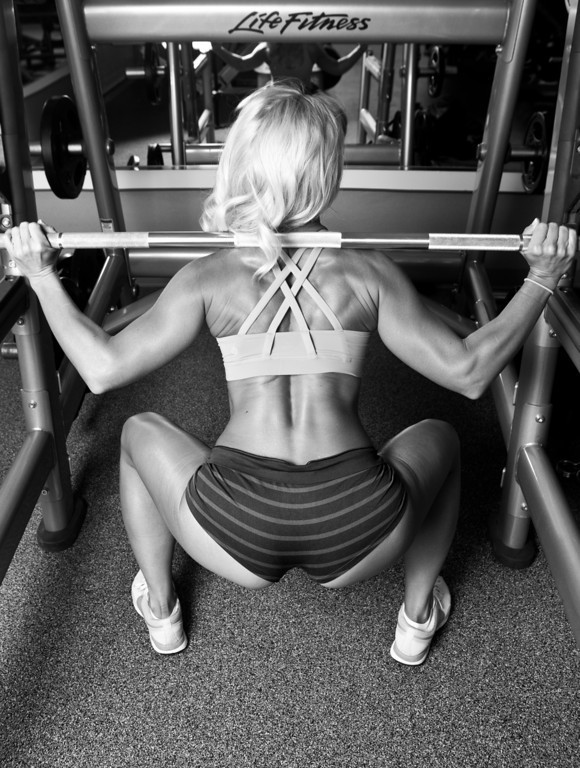 It wasn't specific to any training as much as it is life advice.  I practice yoga a lot for mental as well as physical reasons.  In yoga, we embrace our bodies for what they are, ourselves for who we are and we focus on the positives and what we are capable of and what we have.
We let our bodies move and make decisions based on what we are inspired to do and what we feel compelled to do. We also practice keeping our focus inward and NOT comparing ourselves to others.
I apply all of that to my life in every sense whether it be business, personal, or in training.  We cannot compare ourselves to anyone else.  There are things we cannot change thus we need to appreciate who we are.