Exercise.com would like to introduce you to Holly Rigsby of FitYummyMommy, a fitness expert who found her passion for fitness through being a mom! She is the founder of Fit Yummy Mummy, a site to help moms get their bodies back after having children.
Even if you're not having any kids of your own anytime soon, you can still learn a lot from Holly!
Tell us a little bit about yourself and where you're from.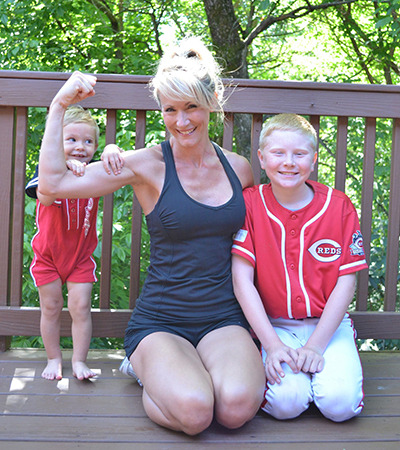 I am the busy mom of two boys  (11 and 2), live in Louisville, KY, married to the amazing Pat Rigsby and about to celebrate my 40th birthday!
While I grew up in a small town in Northwest Indiana, my childhood dream was to one day live in Kentucky due to my love of horses – Done!
My days are filled managing the boys and my online business FitYummyMummy.com, writing for my blog GetFitAndYummy.com, filming monthly workouts, and posting daily in the forums of our online community.
What was your reason for getting into fitness?
My own personal experience of trying to lose the baby fat. I gained over 50 lbs with my first son and after the fact was clueless as to what I needed to do to get my body back.
After 3 years of trial and error, divorce, and dating a guy who knew a thing or two about fitness, I found my passion. After a good 6 weeks of focusing on full-body strength training, I could not believe my eyes.
The body I once could not even recognize began to take on a lean, defined shape – one I had never experienced before. Growing up, I was what you would call skinny-fat. Now I felt strong, confident and absolutely amazing.
No more wasted time trying to target body parts or hours of crazy cardio. The answer lied in STRENGTH. That is when I pursued a certification as a trainer and began my quest to share the true solution to getting your body back after a baby.
It's funny to reflect on this experience, for I remember the first time I walked into the free weight area of the gym, feeling so intimidated and just wanting to retreat to the comfortable familiarity of machines. Now I crave the challenge free weights have to offer!
What is your primary focus in sharing with the fitness industry?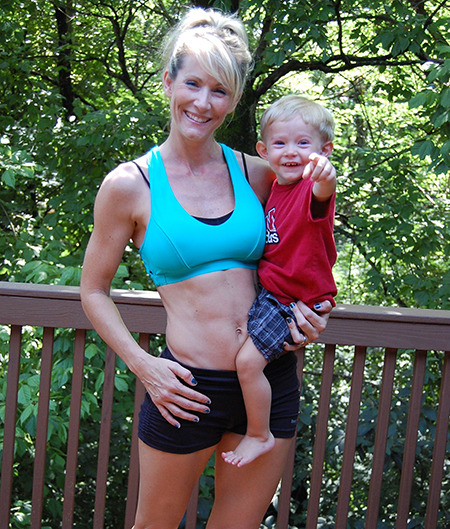 Providing fitness resources to busy moms. From 15 minute, at-home workout videos and DVDs to fat loss plans that outline simple lifestyle changes that enhance results.
In addition, motivation and inspiration are shared in Featured Success Stories by real moms who are making a remarkable difference to their bodies and their lives!
What's your favorite style of training?
I enjoy short burst, strength training – following 15-20 minute workouts that challenge my entire body using body weight, free weights, and Kettlebells.
What's the best fitness advice you've been given?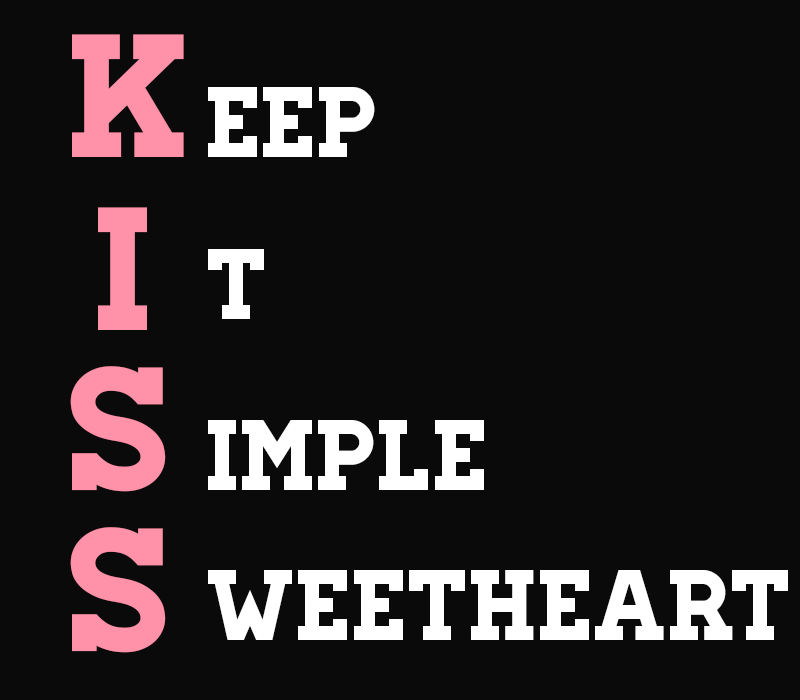 KISS  – Keep It Simple Sweetheart!
I have worked with busy moms for the past 8 years, and the biggest obstacle they tend to face is overcomplicating the process of getting results. This is not an all or nothing approach, nor do you have to do it perfectly.
The best way to get results is to take daily action – no matter how small the step is, as long as you keep moving forward, you can learn from slip-ups and stay focused on why you started this journey in the first place. You will get there.
What advice do you have for someone just getting started on their fitness journey?

Take the time to write out your goals. This is one of the 3 steps I teach moms when they are just getting started (the other 2 being get your mind right, and establish support).
If you do not take the time to figure out what it is you want to achieve and more importantly WHY, the first stumble, mistake, or setback will cause you to give up.
To get true and lasting results, you must make a commitment. The commitment begins the moment you make your wishes and dreams a reality by writing out your goals.
Post your goals where you can see them every day – this is an amazing source of motivation, which requires daily attention and effort. Make it easy and keep your goals in your sights at all times.
Exercise.com would like to thank Holly Rigsby for the opportunity to share this interview with our community! If you enjoyed this interview, please give us a "Like" on Facebook, and follow us on Twitter to stay in touch!