Talk about a do-it-yourself man. JC Deen is the owner, writer, and web designer of his site JCDFitness.com. Being a personal trainer and entrepreneur, he is well-versed in breaking away from the mold and following the "road less traveled."
This week, Exercise.com is proud to bring you an interview with a very inspiring fitness expert out of Nashville, and his experiences are the basis of his ability to really connect with his clients and their fitness goals.
How did you get involved in the fitness industry?
I got involved indirectly back in late 2007-ish. I was contributing to message boards, forums, and giving out advice about training and nutrition.
Eventually, I started a blog in October 2008 and began writing about my experiences with strength training, bodybuilding, and dieting.
After a few years of writing, finding my voice, and building an audience, I decided to start working with individuals, doing program design and training, and eventually some nutritional counseling for specific goals. Fast forward to now, and this is all I do.
What does a day look like in the life of JC Deen?
A typical day is spent writing content, creating programs, and working with online clients. A few days per week, I'm at the studio working with clients or meeting with them for assessments and accountability.
I also travel a lot. I have friends in Boston, NYC, and LA, so when I'm there, I usually do something fitness-related. It might be training at BU with Tony Gentilcore, or Roger Lawson, or meeting up with other trainers in various locations around the country.
Tell our community about your fitness guide titled No-BS Approach to Looking Great Naked.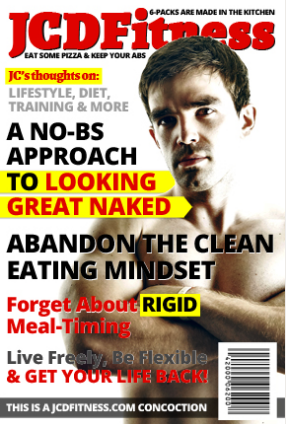 It's my philosophy that has been evolving since I was about 18 or 19 when I first got serious about my physique goals.
Over time, I've come to realize there are many ways to skin a cat, so to speak, when it comes to reaching your strength or physique-related goals. As a result, there's a TON of info for people to sift through.
In fact, much of it isn't that great, especially for the average person who has a lot going on in life. It can become daunting for some when they realize achieving a certain result might seem impossible due to the amount of work required.
See for yourself - Meet with the Exercise.com Team today
Train Anyone, Anywhere in the World.
On the other hand, I've found that while some methods are comparatively strict when placed next to other methods, the end result is very similar. So why make something harder than it needs to be?
In short, I try to convey to my readers that achieving your goals is all based on your approach and you have to find a way that works with your life, not the other way around.
What's your favorite way to exercise?
I have a saying that goes something like this: "If it ain't hard and fast, I ain't interested."
As you might infer, I'm a big fan of intense strength training and conditioning exercises.
The thought of running for any distance further than 400 meters makes me want to curl up into a ball and cry like a little girl, not that there's anything wrong with that, though.
How has your view of fitness changed from when you first got involved in the industry to now?

I could write about this for days, and maybe I'll do that on the blog. Basically, what I used to believe about training and diet has changed a lot over time — the more I experience and the more research I read, the more I'm questioning my ideas.
Sometimes I find stuff I wrote three or four years ago and shake my head realizing how wrong I was. But that's okay — this is how we learn, and I accept this process. I will evolve until my last breath.
As a coach, I'm more in tune with the individual and their perception than I've ever been. This is purely from the experiences I've had with my personal health and training progress since I really started paying attention at 18.
As a writer, I'm very careful with what I present as truth and fact because I'm realizing there's a lot of gray areas when it comes to personal fitness and nutrition. I never wish to be labeled as the zealot, or the person who gets hung up on a single idea.
I feel my purpose in the industry to educate, motivate, and provide value whenever I can. Some have even called me the Fitness Consumer's Advocate. I still laugh at that title.
A lot of the industry is plagued with absolutism. Do this or that if you want a certain result. Stray from the path, and you will never succeed. Many of the motives behind absolutism is usually a product or an idea to sell.
So I encourage people to be wary of a quick-fix or a simple solution to their fitness problems.
Not that there's anything wrong with selling your products and ideas (we all have to eat and I have products to sell), but telling people there's only one way to fitness heaven is a bit misleading.
As I said, I could ramble on and on, but I'll leave it at this for now.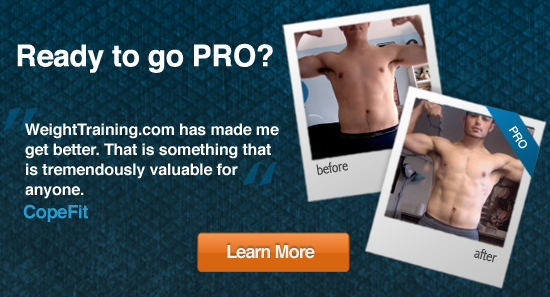 If you'd like to read more about JC Deen, visit his website and his blog. Also be sure to like him on Facebook and follow him on Twitter!
Inspired? Wanna go PRO? Upgrade now to our PRO membership to receive expert advice, extensive workouts, and all sorts of fun perks from Exercise.com!