Every trainer gets their start somewhere, whether it's in a grade-school fitness test or through a college training program. Jeremey DuVall, a freelance fitness writer and personal trainer, is the perfect example of a well-rounded fitness expert.
Between studying Human Performance and heading up the Personal Training department at the University of Florida, DuVall knows the theory behind proper exercise and how to best achieve results. Learn more about his story from his website.
Do you want to get healthy and fit? Become an Exercise.com PRO member and utilize the vast amounts of information designed to help you achieve your goals!
How did you get into the fitness industry and when did you find your passion for it?

Well, I started out as a skinny kid just looking to add some muscle and impress the ladies. I'm still thin, but I ended up learning quite a bit about working out somewhere along the way.
I remember back in eighth grade when we took the Presidential Fitness Test. I think I was the only one warming up and taking the whole thing seriously. I really love learning new things about the human body. It's an unbelievable piece of machinery.
During the eighth grade, I picked up a few books on fitness and started hitting the gym regularly, making use of all the machines plus as many free weight exercises as I could remember. My training wasn't too effective, but it did give me an insight into exercise and the limitless exercise possibilities.
As fate would have it, I ran across some top notch individuals while working at the University of Florida that inspired me to continue my passion for fitness and pursue personal training.
I started training there during my sophomore year of college and ended up heading the Personal Training Department before I left.
If I hadn't gotten so much experience early, I wouldn't be where I am today. I made a ton of mistakes in the beginning (truly feel sorry for my first client), but it helped me evolve my training style into what it is today.
See for yourself - Meet with the Exercise.com Team today
Train Anyone, Anywhere in the World.
What's your favorite fitness topic to write about?
That's an interesting question. When I started writing, I focused solely on fitness articles both for my blog and for other websites. But, when you work in fitness and then turn around and write about fitness all of the time, the topic gets slightly repetitive.
So, I've transitioned my blog to mainly lifestyle design topics. In fact, I make it a point to NOT write about fitness on there.
With that being said, I really enjoy writing about running and strength training as a dynamic duo that can be beneficial when performed correctly.
I come from a background of cross-country and track and field, so I relate really well with that crowd. Although I don't run as much anymore, I still get where they are coming from.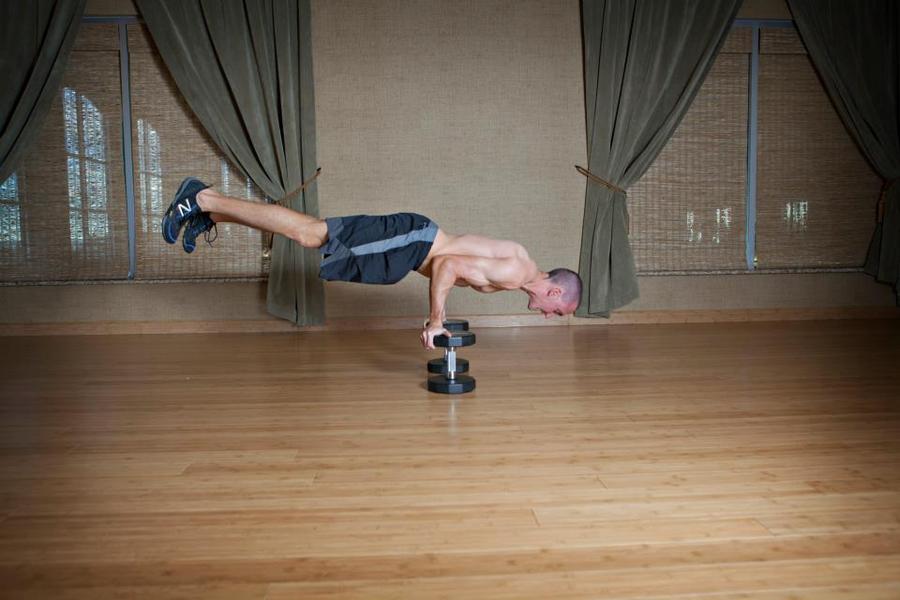 I ran for years and didn't touch a single weight during the off-season. Now, I'm in a position where I can help to educate endurance athletes on why strength training is important.
I find that when I'm writing about running, the words flow much easier on the page, and I'm able to write in a comfortable manner since I've been there.
Being a coffee addict and many of the Exercise.com staff members being "Gold Card" members, how has coffee affected your workout?
Ah! The good 'ol caffeine buzz. I actually just achieved "Gold Card" status at Starbucks the other day – something I've been working towards for awhile.
Many of my coworkers joke that I'm fueled solely by caffeine. If it's morning time and something hot isn't in my hand, I'm not sure I could function. Imagine going Super Saiyan in Dragon Ball Z or from Clark Kent to Superman for those non-DBZ fans — that's the effect caffeine has on me.
Okay, I may be exaggerating a little bit, but I do find that I'm stronger, more focused, and able to work out longer when I've had caffeine directly before a workout.
I don't mess around with the huge pre-workouts. Instead, I'll have a cup of coffee or a shot of espresso and I'm good to go. It's not an everyday thing, but if I'm especially tired, I'll give myself a boost before a lift.
I remember back in college when I would lift around 6 a.m. every weekday. On the drive to the gym, I would swing by a Cuban coffee shop and grab a colada, which can only be described as the most powerful caffeine boost I've ever had.
In the years since leaving my college town, I've never been able to find a replica that was so powerful.
What's the best fitness advice you've been given?
That's a tough question. For fitness, I would have to say it would be from Alwyn Cosgrove. I haven't had the chance to meet him, but I listened to him speak for a podcast and heard him talk about developing your own system.
One thing that stuck out was this piece of advice (not a direct quote — just my own paraphrase): "If you can't replicate the results you get with a client, it's not training. It's a series of workouts."
He really opened my eyes to the idea of developing your own system of progressions to achieve a certain goal. If you help a client lose 20 lbs. then she refers someone to you, that person better receive a similar program that will help them lost the weight or it's just guesswork.
In the same talk, he discussed the art of creating value in your sessions and your training. That's another bit that stuck with me and has helped me to build my business. I'd highly suggest listening to him whenever he speaks. Chances are, you'll hear some incredible stuff.
What's next for you in the fitness industry? Any future goals you may be thinking about besides writing amazing articles and being a personal trainer?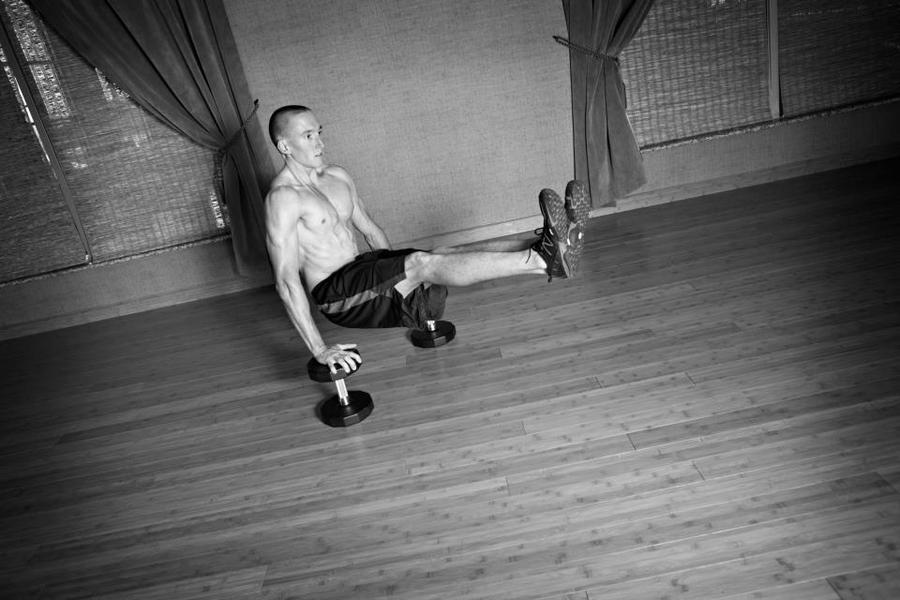 That's something I've been thinking about recently. When I started really focusing on writing at the beginning of 2012, I had no idea it would take me to where I am today.
Eventually, I would like to write full-time. That's something I would have never known if you asked me about a year ago. I've built some incredible relationships through the online media circles.
With that being said, I want to pursue opportunities along the digital and print media realm within the fitness umbrella. I will always train in some capacity; there's no doubt about that. But, I've just had so much fun with creating digital media that I want to explore my career options along that path.
Part of it is expanding my horizons, and the other part is just opening up to new challenges.
You look at someone like Nate Green, who took a passion for fitness in such a new direction at the time. He's someone I really look up to for creating his own path.
Another goal of mine is expanding my writing to different topics and styles. I've had some great experience writing about fitness because that's my bread and butter, but I'm also open to other areas like story writing and more abstract pieces.
That's one thing I'll be exploring in 2013: diversity.
What to know more?
To learn more about Jeremey DuVall and his fitness experience by visiting his blog. You can also follow him on Twitter.
Willing to do whatever it takes to take that next step toward your fitness goals? Upgrade to PRO now and have success at your fingertips with hundreds of workout plans, videos, diet plans and a trainer just a click away!