Nearly everyone in the fitness world has a story similar to this: unhealthy, unhappy and unfulfilled before deciding to make a change. This is exactly what Jimmy Hays Nelson experienced.
After becoming accountable with a support group and sticking with a plan, he achieved his desired results and has dedicated his time to help others do the same.
As a Beachbody Coach and the founder of TheCoachJimmy.com, a fitness blog, Nelson is able to transform the lives of others just as he did with his own.
To learn more about TheCoachJimmy.com, visit his blog! To become an Exercise.com PRO Member, with access to workout guides and diet plans, click here!
Tell us about your life changing experience with Power 90, and how that ultimately led you to become a Beachbody Coach.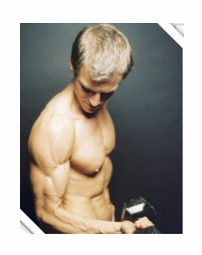 I grew up an overweight kid my whole life. Never very confident, and usually hiding my insecurities behind my sense of humor.
Before finding Beachbody I was a three-time college dropout who found himself living back at home with his parents in my mid 20's with three maxed out credit cards.
I was 100 pounds overweight and with zero self-confidence, I had totally given up on my dreams of being an actor.
Thanks to a buddy I was bartending with, I was introduced to Power 90 (even though I hesitated initially because I thought only chicks did workout DVDs). I started seeing results in my first two weeks that I had never seen before.
Two rounds of Power 90, followed by two rounds of P90X, and my body had transformed to the point where I had enough confidence to move to NYC to pursue my dream of acting.
Having experienced the ups and downs of dieting and weight loss, what do you think is the main contributor to getting fit and actually staying in shape?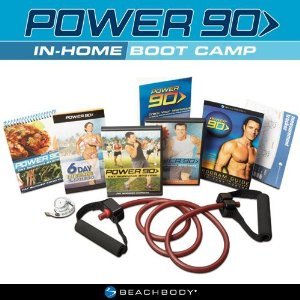 Great Question. I always tell people there are four pillars to success when it comes to your physical goals: Fitness + Nutrition + Support + Rewards = Real Long-Term Life-Changing Results.
I feel most people will initially tackle the fitness part — a surprisingly high percentage of people are willing to sweat. A smaller group will adjust their nutrition as well. I feel the HUGE key so many people miss out on is the SUPPORT pillar. For me this was huge.
See for yourself - Meet with the Exercise.com Team today
Train Anyone, Anywhere in the World.
I plugged into an online support group back when I first started Power 90 — and this was before the days of Facebook, Twitter, or any kind of social media as we know it now.
This simple message board I plugged into was THE key in getting fit and staying there. Because for once in my life I was accountable to someone else, and I finally felt like someone else cared.Getting an encouraging check-in if I disappeared for a few days was the fuel I needed to keep going.
Can you tell our community about Nelsongy Fitness?
Nelsongy Fitness is a business I launched with my wife Kelly (It is a combination of our last names: Nelson & Songy). We are Beachbody Coaches with a passion to help real people get real results.
Our Nelsongy Fitness blog is where we share tips about fitness & nutrition, but also about life, parenting, balance, and where we celebrate the successes of our clients and the other coaches on our team, The Crew.
[Editor's Note: Since this article's publication, Nelsongy Fitness has been discontinued.]
Are there any workout supplements that you're loyal to?
Shakeology! Hands down. I used to be very skeptical when it came to supplements. Were they necessary? Was it worth the investment?
All I know is the results me, my family, and our clients have seen that are using it daily is remarkable.
Not only with weight loss stories, but athlete's performances, lowered cholesterol, improved energy, reduced use of prescription meds… the stories come in daily.
What is your favorite part about making the Insanity videos?
It was such an honor to get to work with Shaun T and be in the Insanity Workout DVDs. I remember feeling like I was living a dream. This former fat kid was now going to be in a workout DVD, and not just any DVD — one titled INSANITY!
I honestly had no idea when we shot it four years ago that it would become a mainstream program. I thought maybe it would be for a few select crazy people.
It has been such a blessing to see the number of lives that have been changed due to the INSANITY craze.
What is the greatest success story that you've had the privilege of inspiring?
Oh wow…. I have to pick just one?  The first one that comes to mind is my buddy Michael Harris. We went to college together in the same theatre department.
In fact, we did a musical together my second year of college when he and I were both at our heaviest weight.  He saw my results and came to me saying he needed a change in his life and was ready to take action.
We plugged him into our support group. He started with P90X and drinking Shakeology — then graduated to Insanity.
When it was all said and done he had lost over 120 pounds!  He is a completely new man, and even won the Transformation Award at our annual Beachbody Coach Summit two years ago!
Transform Your Life Today!
To achieve the same success as Jimmy Hays Nelson, it only takes one decision: start now! For more information on how Jimmy changed his life, visit his blog, TheCoachJimmy.com.
You can also follow him on Facebook or view his YouTube channel for extra tips!
Learn more about the support and motivation Exercise.com offers all members. To access hundreds of workout plans, nutrition guides and exercise tips, become a PRO Member by clicking here!