Exercise.com would like to introduce you to Jon-Erik Kawamoto; a fitness writer, personal trainer and strength coach who eats, sleeps, and breathes fitness!
Jon has always had a passion for strength and conditioning. He writes for several highly regarded publications and websites, such as Men's Fitness, Muscle & Fitness and for our friends at Greatist.com!
How about we start with little about your background and where you're from?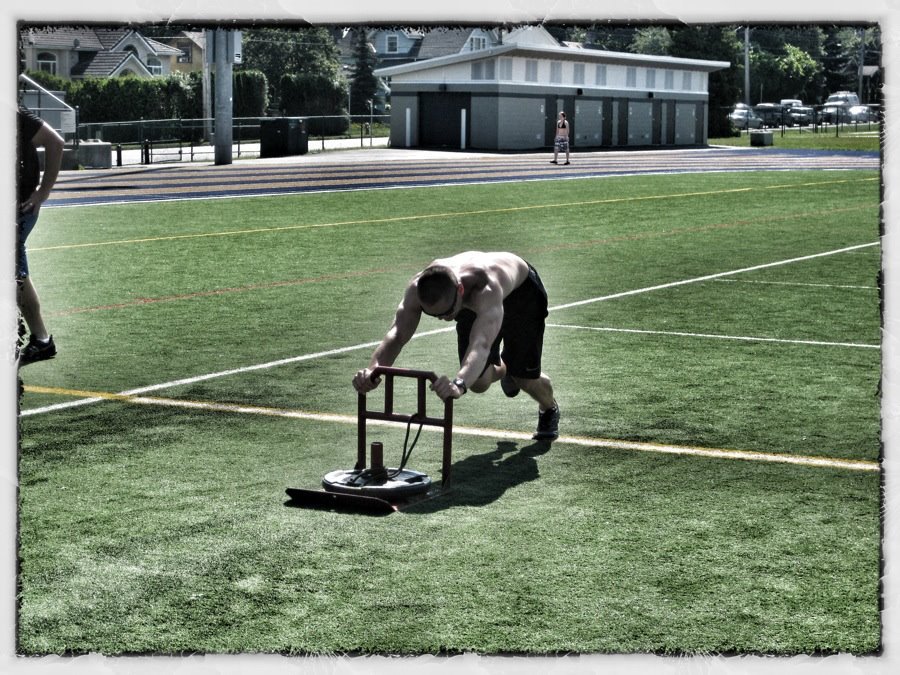 I have a B.S. in Kinesiology from Simon Fraser University (Burnaby, BC), and I'm currently working on my Master's in Human Kinetics under Dr. David Behm at Memorial University in St. John's, Newfoundland, Canada.
I grew up in Burnaby and now live in St. John's with my wife, Julia. I've played sports my entire life, primarily focusing on middle-distance running (800m to 10km).
I competed for 9 years with 15:13 and 32:15 personal bests in road 5k and 10k distances, respectively.
I stopped competing in 2007 and decided that I had enough of the "skinny distance runner" look. Now I enjoy spending my time in the gym. I went from (at 5'9") a buck 40 at roughly 6 percent body fat to a comfortable 177-ish at roughly 11 percent body fat.
Tell us about JK Conditioning!

JKConditioning is my personal training business I started in 2006. I'm certified with the NSCA as a Strength and Conditioning Specialist, and I'm also certified as an Exercise Physiologist with the Canadian Society for Exercise Physiology.
Initially, I focused on active rehabilitation and personal training, but now focus on personal/athletic training (online included) and fitness writing.
I apply scientific research and personal experience to attain the best results possible for my clients, based on their goals and ambitions.
Many of my clients include endurance athletes, firefighters, police officers, fitness enthusiasts, and athletes of various disciplines including judo, basketball, water polo, soccer, and MMA.
I'm also a fitness advisor for the reputable website Greatist.com. Alongside other highly respected trainers and coaches, I provide training and programming advice for the GWOD (Greatist Workout of the Day).
I never thought of myself as a writer, but started writing for magazines over 3 years ago.
How often do you like to change up your workouts?
I like to change up my workouts every few months. I don't like to program-hop because I don't see great results that way. But I do like variety and enjoy doing a non-periodized type of program.
So I like incorporating explosive movements with strength and hypertrophy work. And I'm not going to lie; I like doing curls and triceps extensions, even though some would say they aren't functional.
Is there a supplement brand you're loyal to?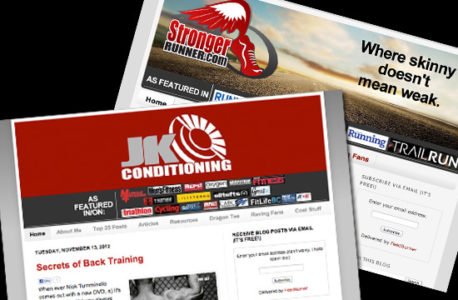 Lately, I've gotten into GP3 by Advanced Genetics and New Zealand Whey protein powder. I like the combination of creatine, beta-alanine, glutamine and BCAAs in the GP3, and it actually tastes pretty good.
New Zealand Whey is supposed to be one of the cleanest, purest and highest quality protein powders on the market. It doesn't have any hidden crap or artificial sweeteners, and it also tastes good.
What are your three favorite exercises and why?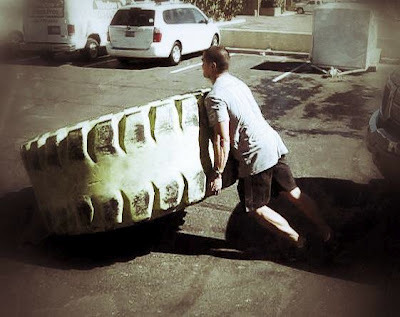 That's a tough question. I enjoy doing any form of clean variation because it's challenging and takes time to get it perfect (if that ever happens). I enjoy pushing myself to nail down the timing and technical aspects of the lift.
It feels awesome when you nail a rep with heavy weight. Conventional deadlifts are up there as well. They're great for building strength and size and compare to no other.
I'll admit, when I was first learning how to deadlift, they were atrocious! My best so far with no straps is 395 pounds, nothing to write home about, but decent.
And third, I would have to say overhead press with a kettlebell. Overhead pressing with a dumbbell doesn't compare at all to pressing a KB overhead. The offset weight and greater range of motion challenge the shoulder and its many stabilizers so much more.
Sure, the Arnold Press includes a greater range of motion compared to a standard press, but it still doesn't beat the Kettlebell work.
What's the best fitness advice you've been given?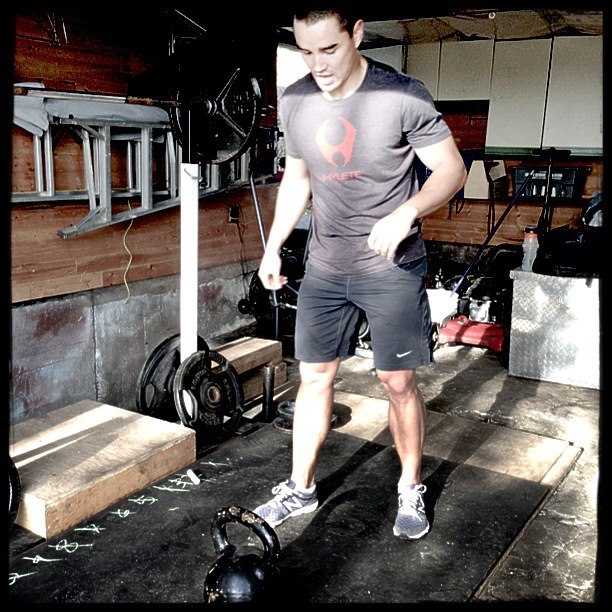 Be critical with everything you read (even if it's scientific research). There are so many ways to interpret results depending on what perspective you take.
Don't believe everything you hear (especially in the fitness & nutrition industry). I'm not saying everyone is a liar, just to be skeptical until you get more information.
Also, remember, everything is context-specific. Just because it might not work in one situation, that doesn't necessarily make it bad in another.
Exercise.com would like to thank Jon-Erik Kawamoto for sharing this interview with us! You can always find more from him on his Twitter page.
Also, If you haven't already, make sure you Like us on Facebook and follow us on Twitter to stay up to date on everything fitness!