Who knew such a wealth of information could be stored in such a young person? Jordan Syatt is a twenty-one year old strength training and nutritional consultant with a whole slew of certifications, experience, and services offered through SyattFitness.com.
Jordan is currently getting his Bachelor's Degree in Health and Behavior Science with a Minor in Strength and Conditioning.
His main focus tends to gear toward fat loss, mass gain, and athletic performance in a straight-up, "no nonsense" manner that takes the burden out of the process. Continue reading for our interview with Jordan Syatt?
Tell our community a little bit about who you are and Syatt Fitness.
First and foremost, thanks for taking the time to put this interview together. I really appreciate how hard the Exercise.com community is working to spread the word and make accurate information readily available.
As you already know, my name is Jordan Syatt, I'm a strength training and nutritional consultant, and I'm the owner/operator of SyattFitness.com.
For those interested in credentials, I'm Precision Nutrition Certified, Westside Barbell Certified, and I hold three IPA Powerlifting world records in the 132 lb. weight division.
I've also been featured in various publications such as Men's Fitness, Muscle & Fitness, and T-Nation.com.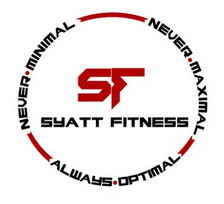 Fitness aside, I'm obsessed with traveling, an avid chef, and I'm the biggest mama's boy you'll ever meet.
SyattFitness.com is my platform. It gives me the opportunity to provide science-based, applicable, and user-friendly information to thousands of individuals world-wide.
In addition to nearly 100 free articles and several e-books, I also offer online consultations to work with people on an individual basis and help them achieve their specific goals.
How did you establish yourself in the fitness industry and what would you say has been your biggest accomplishment?
How did I establish myself in the fitness industry? That's a tough question because, in all honesty, it's an ongoing process.
While I've certainly progressed a great deal since I began working as a fitness professional, I am still nowhere close to where I see myself going or achieving what I truly aim to accomplish.
That being said, I was initially able to establish myself in the fitness industry as a result of my experiences. First and foremost, I was fortunate enough to intern, compete, and become certified under Louie Simmons of Westside Barbell.
Five months later I found myself interning under Eric Cressey and Tony Gentilcore at their premier facility, Cressey Performance, outside of Boston, Massachusetts. And more recently, I took the Precision Nutrition Certification course and passed the exam as a Level 1 Coach.
Among others, each of these experiences has enabled me to provide accurate and easy-to-understand information to help individuals from all across the world.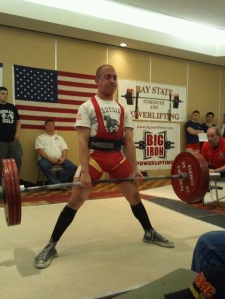 In regard to my biggest accomplishment … now that's tough. If I had to choose, I'd probably say just the fact that I've been able to accomplish as much as I have at 21 years old.
In addition to internships and certifications, developing SyattFitness.com, working with online clientele, and actively competing in Powerlifting, I'm also a full-time undergraduate student and have a part-time job working for my University's Hillel Center for Jewish Life.
I'm genuinely proud of myself and happy that I have been able to lead a "normal" life while pursuing my dreams as a fitness professional.
I love your straight forward approach to fitness; this is definitely needed in the fitness industry today. Tell our users a little bit about how you came to the point of saying this is how I want to teach people.
In all honesty, I think that's just how I was taught. I grew up learning from some of the smartest people in the world and they were always confident, direct, and straightforward with their explanations.
While they were constantly searching for new ways to improve their methods, they knew without a shadow of a doubt that their systems got results … period.
Growing up in that environment, I couldn't help but approach this industry with a "no bullshit" attitude. Plain and simple, I want to provide my readers with clear-cut, accurate, and immediately applicable information.
I think this comes across well in my writing and, as long as I receive a positive response, I'll continue to do it.
What are a few lies or myths you have come across and answered on your fitness journey?
# 1 – Organic food is better than Conventional
I wrote about this topic extensively in my T-Nation article, "The Difference Between Organic and Natural."
To summarize, I discussed two major issues in assuming organic foods are inherently better than their conventional counterparts.
People often make the mistake of assuming that foods labeled as "Organic" must have intrinsic health properties. In reality, however, many of these items are calorically dense, loaded with sugar, and highly processed.
It's necessary to understand that simply because a food has the "Organic" seal stamped onto its logo doesn't make it healthy.
We are often told that Organic foods are more nutritious than their conventional counterparts. While there are some discrepancies, the research is still unclear as to whether or not this would significantly impact health and function.
To quote a review from Magkos and colleagues, "A balanced diet rich in fruits and vegetables, and adequate foods from the other groups, is unequivocally able to maintain and improve health, regardless of its organic or conventional origin."
See for yourself - Meet with the Exercise.com Team today
Train Anyone, Anywhere in the World.
#2 – Salt is Bad For You
I covered this topic in my article on Eric Cressey's website, "The Skinny on Sodium Intake: Is Salt Bad For You?" Specifically, the major concern with high salt intake tends to revolve around its negative effect on blood pressure.
While diets excessively high in salt may increase blood pressure, it's important to understand that high salt diets have a propensity to be made up of highly processed and calorically dense foods.
As such, perhaps the issue isn't salt intake so much as it is total calorie intake as well as other health-related lifestyle factors.
#3 – Powerlifters Can Only Squat Low-Bar
I'm not sure when or where this myth began, but nowadays you can't go into a single Powerlifting forum without finding at least one or two hooligans deeming low-bar back squats the end-all-be-all of squatting.
In their eyes, if you don't squat low-bar then you're not squatting properly. With all due respect … that's just stupid.
While I personally don't have anything against low-bar squatting, I would never assume that every single person performs better with low-bar compared to high-bar.
Each and every lifters' individual differences must be taken into account: biomechanics, injury history, goals, strength levels, preferences, etc. There is no one-size-fits-all.
And just in case you don't believe me, during my time at Westside, I was actually taught to squat high-bar. Yes, you read that correctly: the strongest Powerlifters in the world taught me to squat high-bar. So maybe it's not that bad after all.
If clients would let you change three things from their diet to help them gain the results they are looking for, what would they be?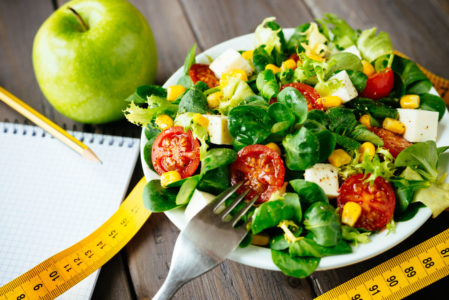 It really depends on their goals, such as whether they're interested in fat loss, mass gain, or athletic performance. That being said, there are several dieting components that can often be generalized to all three categories:
Eat a colorful diet with lots of green, leafy veggies and lean protein
Stay hydrated
Get out of the "all or nothing" mindset
If you want to achieve your health, fitness, and performance based goals while maintaining a happy and healthy lifestyle, learning to be flexible with your diet is of the utmost importance.
Long-term success isn't dictated by a 12-week cut or how hard you can push yourself in the gym.
Rather, long-term success depends on the ability to view things from a global perspective and understand that sometimes you may need to take one step back in order to take two steps forward.
For more information on Jordan Syatt and his coaching, please visit his website. And be sure to follow him on Facebook and Twitter!