Today, Keoni Hudoba of KeoniKinetics.com and creator of DRENCHED (formerly) and now Barry's Bootcamp trainer and creator of the Cyc Fitness Method was able to answer some questions from the Exercise.com community. We have been enjoying the insightful information various fitness professionals have been sharing.
Keoni is known for training in some of the most premier gyms in New York City. He even trains for one of Exercise.com's most expensive gyms: Soulcycle.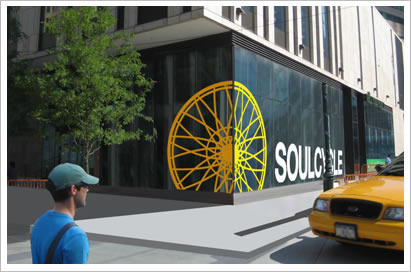 His story is definitely an amazing one, and we really appreciate him stopping by. Take an inside look into Keoni's life and be sure to follow him on Twitter (@KeoniHudoba) and Instagram!
Would you mind giving us a little background information about yourself?
Take a trip with me back to 2003, I was 21, a successful student in a performing arts school and struggling with my weight. I was the stereotypical funny fat kid in school, but behind the humor was a downbeat young man, hiding his emotions behind his smile and 327lbs.
I knew something had to give; castings routinely ended with comments such as "you have an amazing voice and stage presence, but you're not right for this part".
I knew my weight was holding me back in more ways than one. I made the choice to transform my life, change my eating habits and commit to becoming healthy.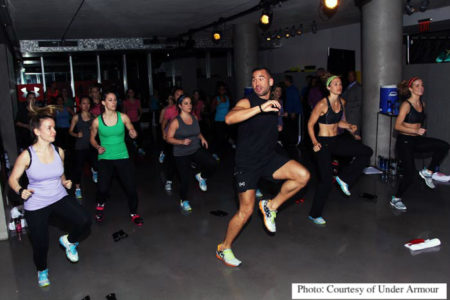 It was a hard journey, spanning almost two years, with the inevitable pitfalls of falling back into bad habits, but determination and drive pushed me through and I achieved my goals, slimming down to a healthy 180lbs.
Fitness and healthy living have truly transformed my life. I've taken my performing background and adapted it to group exercise and personal training, motivating others the way I motivated myself to achieve my goals.
I teach at numerous clubs in NYC and am in the process of establishing my own brand, KEONIKINETIC: Forces That Move Your Body.
In terms of health and fitness, I feel like I am in the best shape of my life. Training others has helped me to train myself, improve my fitness, and motivate not only my students but also myself to the next level of body conditioning.
Yet behind the motivation and fitness, there remains the realization that falling back into bad habits is an everyday challenge, but a challenge that I can overcome.
The key is to understand your own body and finding what works for you. I feel my role is helping my students obtain this knowledge and utilize it so that they can achieve their goals.
What is KeoniKinetics.com?

KeoniKinetics is my site and my brand I have established for myself here in NYC and LA. My signature class DRENCHED is under the brand. The site keeps you in touch with my daily schedule, upcoming events, and press.
What are three tips you could give to people trying to get in shape?
The following are three tips for people trying to get in shape:
Everyone has cheat days, allow yourself to have them but just acknowledge what it will take to remove that cheat day in your exercise routine.
Be honest to yourself, when you are 120 percent ready for a body change, DO IT FULL FORCE, if you are not ready, don't waste your time or money.
Cross train! I am a strong believer in this, I work at Barry's Bootcamp, Soul Cycle, and teach DRENCHED, but also take those classes as well as others like SLT.
See for yourself - Meet with the Exercise.com Team today
Train Anyone, Anywhere in the World.
What is DRENCHED?
DRENCHED is my signature class I developed which EQUINOX and Derek Jeter 24-Hour Fitness picked up. It is a high-intensity interval class utilizing plyometric and martial art sequences while hold two to three lb sand weights.
What do you like most about being a personal trainer?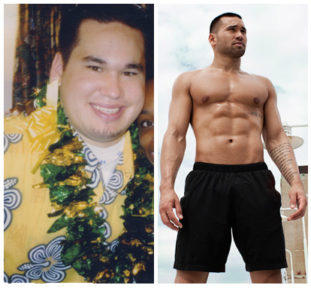 I look back at my life in 2003 and the life I live now wasn't even a possibility or so I thought; being sponsored by Under Armour, traveling the world helping people live a healthy lifestyle. I love seeing people transform and I am the one helping them!
NOTHING is IMPOSSIBLE the word itself says I'M POSSIBLE.
If you were stuck on a beach, what is the one exercise you would do a lot of to stay in shape?
I would grab two jars fill them with sand and kill an AMAZING DRENCHED session! You too can do this, it will be featured in FITNESS Magazine July issue.
We loved Keoni's story, and knew the Exercise.com crowd would too! Be sure to check out KeoniKinetics to find out more information on Keoni's training schedule and so much more!
As always, we really appreciate when trainers, like Keoni, take the time out of their busy schedule to give some great information!