As an SFG Kettlebell Instructor, Certified Clinical Nutritionist, and owner of On The Edge Fitness, Lauren Brooks has been appropriately deemed "The Kettlebell Queen."
Lauren holds a degree in Kinesiology and has created the popular fitness DVDs called The Ultimate Body Sculpt and Conditioning with Kettlebells. 
Lauren is no stranger to a busy lifestyle — with two children of her own and a full-time job, she understands the importance of meshing both worlds of family and health, and her goal is to spread that knowledge to women all over the world.
Why kettlebells? What drove you to focus and become a kettlebell expert?

Kettlebells have literally changed my life. I recently finished writing on how kettlebells changed my life right here. This iron ball with a handle on it was literally a gateway to a cutting-edge way of training.
It is the smartest and most efficient training I've ever witnessed.
It took me out of the conventional way of training where you isolate specific muscles, train only certain muscles a day, then get on a machine to get your cardio in for conditioning and "fat loss" separately.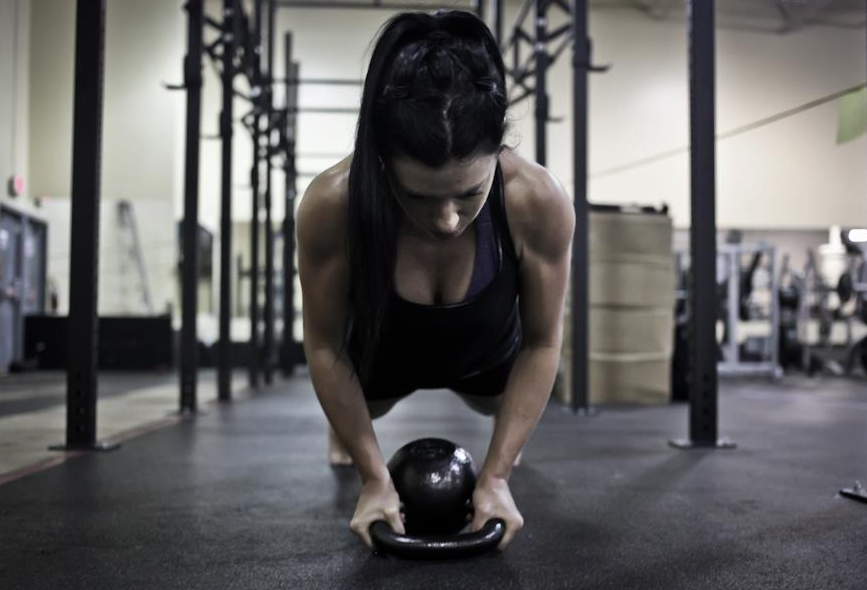 The kettlebell philosophy allowed someone to literally get their entire body strong and conditioned in one condensed session.
Learning kettlebell exercises was not only fun but also so effective that I couldn't hold it in. The results I saw in my own body were astonishing in such a short amount of time. I was getting stronger and leaner, all while working out less and most of all — having a blast.
My clients were inspired and I knew it was my job to spread this around the world to as many people that would listen to me! Eight years later, I have six kettlebell-based DVD's, a kettlebell book, a kettlebell app, and I continue to learn.
I will always be a student first and foremost.
What advice would you give to other mothers who are on their own fitness journey and are having difficulty finding the time to workout?
As a busy mother of two, I know first hand how difficult it can be to dedicate some workout time for yourself. The beauty of adding a kettlebell to your routine is that you can create an intense workout in under 15 minutes. You don't need an hour or two!
The 12-minute workout on my first DVD happens to be the most popular because busy mothers are able to get it done in such a short amount of time and literally feel and see the results.
Start with choosing two exercises that give you the most bang for your buck. My recommendations are kettlebell swings and front squats!
See for yourself - Meet with the Exercise.com Team today
Train Anyone, Anywhere in the World.
As far as nutrition and the busy pace of family life, how do you make healthy eating a priority for your family?
The body, health, and mood start in the kitchen. With that said, it's imperative I surround myself with power foods and not junk in the home.
No matter how busy we are, we make sure to have fast healthy snacks on hand at all times! Veggies and hummus, fruit, and a blender keep us in check.
As a family, we indulge in treats outside the home (on occasion) to have a nice balance. My three and five-year-old little girls ask many questions, especially on the fact that we eat "differently" than many of our friends.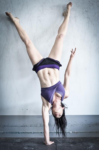 I make healthy eating a priority by educating my family on why we eat the way we do. "Mommy if I eat like this will I be as strong as you?" asks my five-year-old.
Leading by example is one of the best ways to eat with a purpose. Together we make foods we enjoy in a healthier, organic way. When we stray off our healthy eating when we go away on a weekend trip, we always feel drained and moody afterward.
Going back to eating whole foods just makes us all feel happier and energetic. That's enough of a reason to make it a priority, regardless of how busy we are.
What advice would you give to someone who is thinking about starting a kettlebell workout?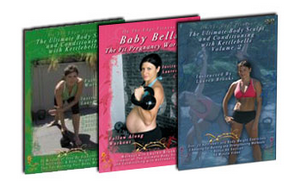 When beginning a kettlebell workout, you want to make sure you seek out quality instruction. Having the proper technique for the basic kettlebell exercises will be the very first step.
I strongly suggest you seek out a professional kettlebell expert certified by RKC or/and StrongFirst.
If you don't have access to someone live, the next best things are DVDs or even a book with lots of details and instructions. Once you have a handle on the basics, you are ready to begin.
By practicing the basics alone, you will learn quickly that you are already working out.
When it comes to putting together a program for yourself, you will find thousands of workouts and beginner videos you can follow along with to take the guesswork out of it. If you enjoy group environments with a coach, find a kettlebell class near you.