Have you ever had an issue setting goals or establishing positive habits and sticking with them? Having goals and forming healthy habits is a crucial part of fitness and in creating an active life in general.
This week's interview is from an exceptional blogger, Leo Babauta who focuses on living a simple, happy, and motivational life. He is an author, journalist, and blogger, well known for his blog ZenHabits. Check out the interview with him below!
Tell our community a little about yourself and how Zen Habits was created.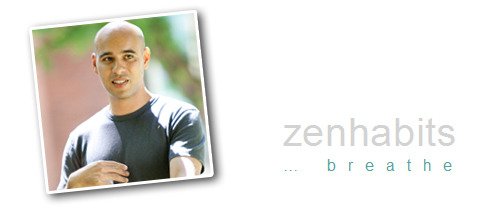 I live in San Francisco with my wife and kids (we have six, but one's now in college), where I lead a simple life.
I created Zen Habits in early 2007 after about a year of changing my habits and turning my life around — I'd been overweight, a smoker, addicted to junk food, deeply in debt, overworked and overstressed, and so on.
I felt bad about myself and felt like I couldn't change. So when I was able to finally change and figure out how to do that, I couldn't wait to share it with the world.
How has Zen Habits changed how you look at life?
Writing Zen Habits has helped me find my voice, and figure out what's most important to me.
It's also connected me with some of the most amazing, inspiring people in the world (my readers), and allowed me to make a living helping people in a way that's consistent with my values.
It's allowed me to experiment with my life, with everything I thought to be true, and then share the results of those experiments with the world. I love it.
What have you found is the most successful way to relieve stress in your own personal life?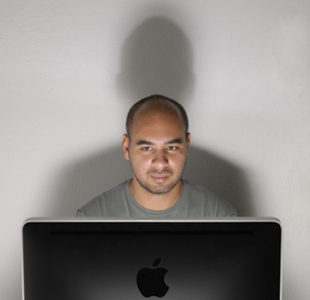 Exercise and meditation are two fundamentals of my life. But the most successful way to deal with stress is to get to the roots of it. At its heart, stress is the fear that we're going to fail, that we're not good enough.
We're stressed out about a project because it's overwhelming, we might not finish on time, we might look bad, we might lose our job — which means we're afraid that we're not good enough and that we're going to fail.
So what we need to do is learn that we are good enough and that even if we fail, that's OK because it's not a judgment on us but on the method. Adjust the method, and don't worry that you're not good enough. You are.
Once we let go of the root fear of stress, we can do things without the stress.
Excuses are often a huge part of not encouraging a healthy lifestyle. What are some ways you've found to overcome these excuses?
Basically, every excuse has a fix. So the most important thing is not to accept the excuse, but to find the fix. There are lots of possible fixes, so try several out and figure out what works best for you.
For example: if you're too busy to exercise (or write or meditate or start a business), then just do 5 minutes a day. That'll start the habit, and then once the habit is ingrained you can do more. There's no excuse for not doing 5 minutes.
What advice would you have for our users who are trying to establish a successful goal?
Don't fixate on the goal (the destination), but rather on the journey, the process, the activity, the habit. Be present in the activity, enjoy the habit, and be open to new destinations.
Focus on starting, on loving what you're doing, and then repeat.
Exercise.com would like to thank Leo Babauta for sharing this with our community!
Be sure to check out his blog, ZenHabits and follow him on Twitter to hear his most recent advice on how to simplify your lifestyle and be more healthy in mind and body.