Anyone who knows anything about fitness has at least heard of Mark's Daily Apple. Or, if you're anything like we are here at Exercise.com, you are a regular visitor to this site founded by Mark Sisson, a health and fitness expert hailing from Malibu, CA.
Mark is the man behind The Primal Blueprint, a set of simple instructions that allows you to control how your genes express themselves in order to build the strongest, leanest, healthiest body possible.
He was kind enough to impart a bit of his wisdom through this week's blog interview. 
Tell us a little bit about yourself and where you're from.
Geographically, I originally come from New England. I was born and raised in Maine, the oldest of four siblings.
Nowadays, I reside in Malibu, CA, where I run a health, fitness, and lifestyle blog called Mark's Daily Apple. I also write books, produce a line of supplements, and try my best to help people improve their health.
What was your reason for getting into fitness?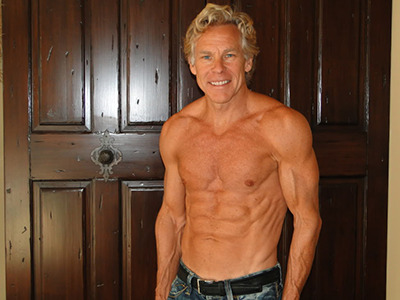 As a kid, I was scrawny, way too small for basketball or football, but I found success with cross-country. Since I already ran everywhere – from home to school, from school to home, through the woods in my backyard – this was the perfect fit.
I got good, too, and kept up the endurance training up to college, where I was faced with a choice: continue on into medical school or stick with the running?
I chose to keep running and eventually got pretty good at marathons, good enough to make the 1980 Olympic trials. Unfortunately, the ridiculous amount of training (100+ miles a week) required to perform at that level took its toll on my body.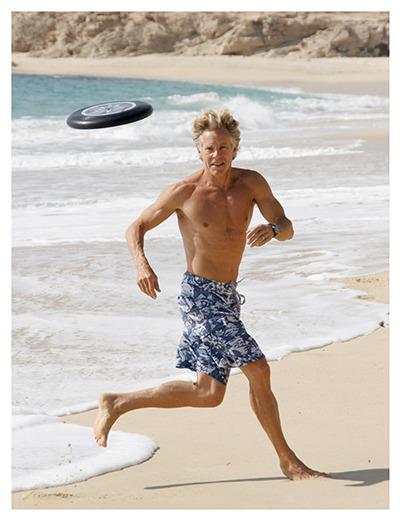 I had tendinitis, arthritis, irritable bowel syndrome, and constant upper respiratory tract infections, partly because of the stress and inflammation from training and partly because of the grains and refined sugar I consumed to replenish the calories I was burning.
I tried my hand at the newly emerging sport of triathlon, thinking splitting my training up between swimming, cycling, and running would be a bit easier on my body than straight running, and I found success there for awhile.
But after placing 4th at the Kona Ironman triathlon, I had to come to grips with the fact that my training was ruining my health and quality of life. Fitness was still crucial for health, but I knew there had to be a better way to do it.
What is your primary focus in sharing with the Fitness Industry?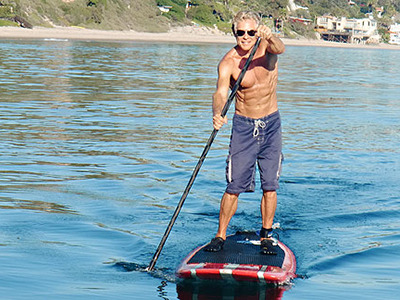 To help people avoid making the same health and fitness mistakes I made. Training doesn't have to be an exercise in enduring misery. You don't have to destroy your joints and ruin your immune system pounding out mile after mile on the road just to burn fat.
You don't have to spend two hours in the weight room every day to build lean mass and get stronger. Fitness can be – hell, it should be – fun, and it shouldn't detract from your life.
Experience is the greatest teacher, but no one ever said it had to be your experience in order to learn something from it. That's my philosophy. I made the mistakes so you don't have to.
What does your diet normally consist of? How many meals do you try to consume per day?
I eat lots of plants and animals. Generally, my plate consists of some combination of grass-fed lamb and beef, wild salmon, leafy greens, berries and other fruit in season, grass-fed butter, extra virgin olive oil, nuts, seeds, roots, tubers, and colorful vegetables.
I avoid grains (especially wheat), legumes, processed seed oils, and refined sugar. I end up eating lots of fat, a good amount of protein, and fewer carbs.
I'll often skip breakfast, simply because I'm not all that hungry, but I don't go out of my way to eat a set number of meals each day.
If I'm traveling, I might go a whole day without a solid meal, while on other days I'll eat a full three meals. I let hunger guide my eating.
What's your favorite style of training?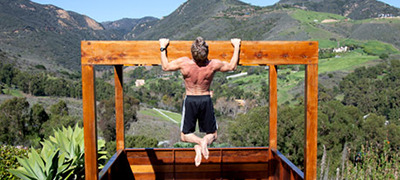 I try to do as little training as possible while maintaining the strength, stamina, and mobility necessary to enjoy life.
My main goal – and I'd imagine this goes for anyone if you dig deep enough – is to enjoy life. Training shouldn't be miserable. It shouldn't make you hate your life. Training should be effective, sure, but that doesn't require misery.
It requires efficiency and intensity. So, when I train, I keep my workouts either short and intense or long and slow:
Twice a week, sometimes three, I'll strength train.
Once a week, sometimes more, sometimes less, I'll sprint. Beach sprints, hill sprints, swim sprints. I've even been known to do some cycling or rowing sprints. Whatever mode I do, I make sure to move really, really fast for a short period of time.
I round it out with lots of slow moving – walking, hiking, light bike riding. I try to walk as much as possible.
My absolute favorite way to stay active is play, though. Stand up paddle boarding, snowboarding, and Ultimate Frisbee are my choices, but play can be any physical activity or sport that you love doing. Ultimately, I train so that I can play.
What's the best fitness advice you've been given?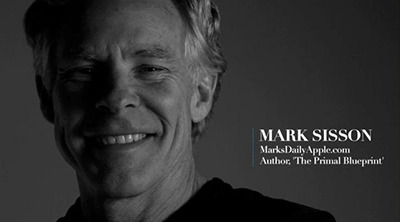 The quality of training beats quantity of training every day of the week.
Want to read more about Mark and Primal Blueprint?
Check out the books he has written filled with vast information, delicious recipes, and a wealth of inspiration that will be sure to change your whole life! Also be sure to follow him on Facebook and Twitter to get the latest updates on Mark's Daily Apple!