This is an exciting week for Rachel Cosgrove, as she releases her highly anticipated book called Drop Two Sizes: A Proven Plan to Ditch the Scale, Get the Body You Want & Wear the Clothes You Love! 
An already-best selling author of The Female Body Breakthrough, Rachel is also the owner of Results Fitness, a columnist for Women's Health Magazine, and spokesperson for Secret Deodorant.
Keep reading our interview to find out more about what she has to say about fitness!
Can you tell us about your journey into fitness and the beginning of Results Fitness?
I first got hooked on the gym going with my Dad when I was about 12. I would do light weights that he would show me how to use and then cardio. I also got into taking aerobics classes.
I grew up going to dance class but never had a "dancer's body" so I started my journey early on — my quest to achieve the body I wanted — and figured out what works.
At what point in your career did you feel like you were really making a difference in the world of fitness?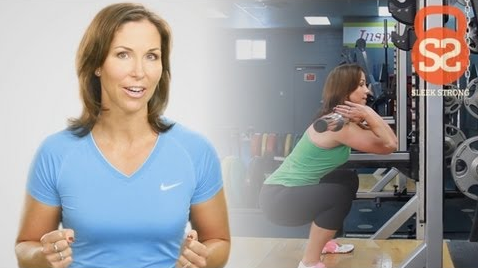 Opening our gym — Results Fitness — was a huge step and as we built our business, we were able to help more and more people.
I made the decision, at one point, to become the absolute best at training females and helping women reach their potential.
See for yourself - Meet with the Exercise.com Team today
Train Anyone, Anywhere in the World.
Every book I read, every seminar I attended, along with learning from every client I trained — this was my focus — and soon I became the expert at training women.
Having my book published and speaking at seminars enabled me to help other trainers help their clients and made me realize that I was able to help more and more people figure out what works, and make a real impact.
How has your life changed since launching your book The Female Body Breakthrough?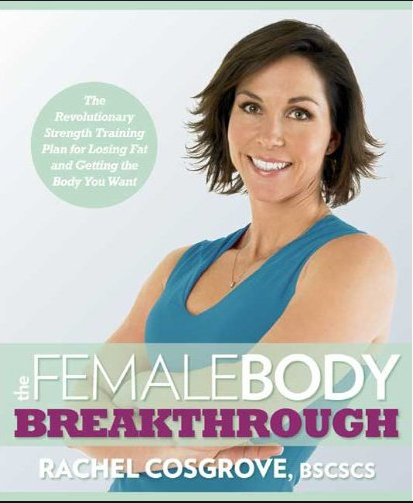 With my first book, I poured everything I know into it — every motivational story I use with my clients, a 16-week program and nutrition advice, and strategies to shift your mindset.
I also shared my entire story for the first time, along with many of my clients' stories.
To be able to share everything I have learned over the years of my journey meant a lot. It has also been so incredible to hear how the book has resonated with so many women and ultimately helped changed their lives.
And can you give us a little info on your new book Drop Two Sizes?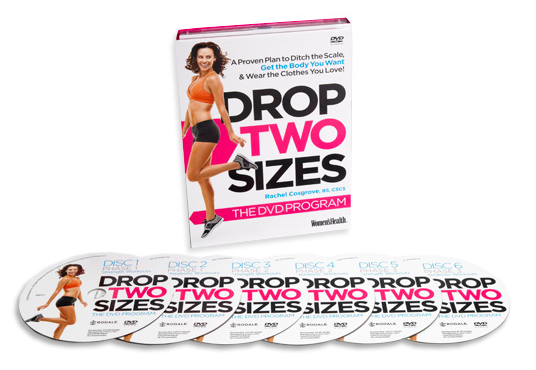 The new book is based on the "Drop Two Jean Size Challenge" we have held at the gym year after year, designed to help women take the emphasis off of what the scale says and focus it on reinventing their body.
The book lays out the exact day-by-day system that is guaranteed to help women lose two sizes in 12 weeks. It is laid out as a workbook, giving readers the workout, the menu, and tips for gardening their mind each day to help build a positive, success-focused mindset.
I took notes as my clients went through our challenge year after year, and I have an idea of when certain obstacles like lack of motivation tend to happen throughout the 12 weeks and tackle those throughout the plan.
What is your favorite style of training?
Full body strength training with compound exercises lifting heavy weights. I love using the TRX, kettlebells, dumbbells, and barbells.
How have your views toward fitness changed throughout the years?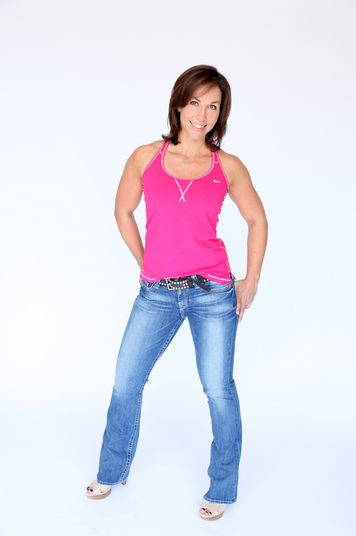 When I first started, I was scared of heavy weights, thinking they would make me bulky. So, I stuck to light weights and lots of cardio. I was initially an aerobics, step, and spin instructor before becoming a personal trainer.
Over time, I have realized that strength training and using weights that put a demand on your body that it is not used to is the answer to changing your body for the long term.
I have been using strength training for years at this point and am constantly making tweaks and learning new things — whether it be a better method to warm up or a new exercise.
I'm never afraid to change if I find a better way for my clients to get even better results.
Exercise.com would like to thank Rachel for her time spent with us. Her story and drive are truly motivational! To check out more of her stuff, be sure to visit her website.
And if you haven't already, be sure to upgrade your Exercise.com subscription to PRO to get all the exclusive workouts and tips from the industry's top experts!