Scott Herman is just one of those guys who wants to make the world a fitter, healthier place.
As the owner and CEO of Scott Herman Fitness, LLC., he entered into a fitness career at the young age of fourteen, when he received a maintenance position at Gold's Gym. His career exploded from there, taking him into personal training and modeling.
Scott owes all of his accomplishments to fitness, and wants to share his knowledge with anyone and everyone! Recently, he was named one of Mashable's 10 Best YouTube Channels for Free Fitness Videos.
What first got you into the world of fitness?
I got into fitness because I was bullied as a kid and wanted to look like my superheroes. I thought that if I had big muscles like they had, I could stop other kids from picking on me or anyone else.
At a very young age, I wanted to make a difference in this world. Exercising really helped me focus all my negative energy from being picked on into something positive I could work on every day.
See for yourself - Meet with the Exercise.com Team today
Train Anyone, Anywhere in the World.
What are your goals for Scott Herman Fitness and do you have any future directions you'd like to take it?
My goal for SHF is to continue to bring my community to the forefront of fitness. The industry is always evolving and it is my job to ensure that my community is keeping up with it.
One direction that I am really interested in is the "Mud Running" events. I would love to start doing more of these with a team of Hermanites across the globe. That would be amazing.
What does an average day look like in the life of Scott Herman?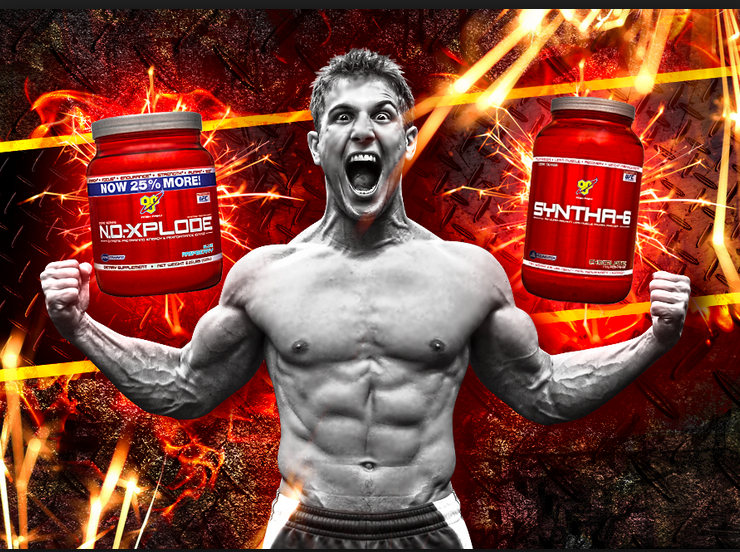 An average day for me consists of spending my mornings checking e-mails and social media. Then throughout the day, I work with my team on content creation and finding new ways to reach more people and bring them to SHF.
I usually train around 5 pm for a few hours. Once I am home, I spend a couple hours with my web admin making updates to SHF.com.
Then, after this long day, I relax with my girlfriend, maybe watch a movie, and go to bed to do it all over again.
How do you keep yourself motivated to constantly improve your fitness? What advice would you give to people who have been on their fitness journey for a while but are starting to lose motivation?
My community keeps me motivated. They always want to learn new training methods and want to see me making gains of my own.
If you are losing motivation, one thing I like to do is track my progress and set specific goals. If you are going to the gym with no direction, it is very easy to lose motivation.
But if you are setting clear goals and working toward accomplishing them, you will always be more focused.
As of where you are now, what would you say has been your biggest challenge that you have overcome?
My biggest challenge has been balance. Life, work, exercising, filming, editing, social media, girlfriend, family; none of these things ever get put on hold.
Finding the right balance to make sure everything is getting done and you are still enjoying life is key. Without balance you will either fail, burnout, or both.
Exercise.com would like to thank Scott for his time with us. To get more of his fitness advice, be sure to check out his Twitter, Instagram, and Facebook.
Need a new workout plan? Some fitness advice? A supplemental diet? Upgrade your membership to PRO now and take your fitness goals to the next level!